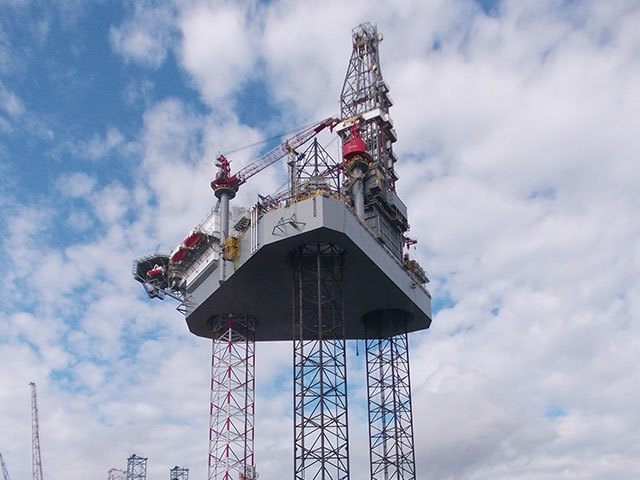 Offshore driller Valaris (NYSE: VAL) said its "transitional period" post-Chapter 11 bankruptcy will continue into the second quarter of this year as it deals with costly rig reactivations.
Valaris has posted its 2021 results, its first yearly set of financials since emerging from the process in the US at the end of April.
Chief executive Tom Dibowitz said that Valaris has recently secured $330 million of new backlog contracts, increasing the total from $1 billion in the beginning 2021 to $2.4 billion.
However, he said reactivation costs to make ready three drillships and one semisubmersible rig are expected to take place before the end of the second quarter, impacting its results.
"We anticipate that financial results will improve significantly as these reactivations are completed," Mr Dibowitz said.
"Additionally, we have three uncontracted drillships remaining within our stacked fleet providing operational leverage to the improving floater market.
"We will be disciplined in exercising our operational leverage and will only return these assets to the active fleet for opportunities that provide meaningful returns."
To conform to US standard accounting procedures, the firm has issued results for the eight months, since emerging from bankruptcy, to December 31.
In the 2021 results, Valaris posted net losses of $29.2m for that period, compared to losses of $4.8bn in 2020.
Combined losses for the full year of 2021 would be $4.49bn.
Accounts payable, long term debt and other liabilities total $1.55bn.
For the fourth quarter of 2021, revenues totalled $305.5m, down 6% on Q3's $326.7m.
Recommended for you

Profits and day rates on the rise as Valaris looks to 'sustained upcycle'