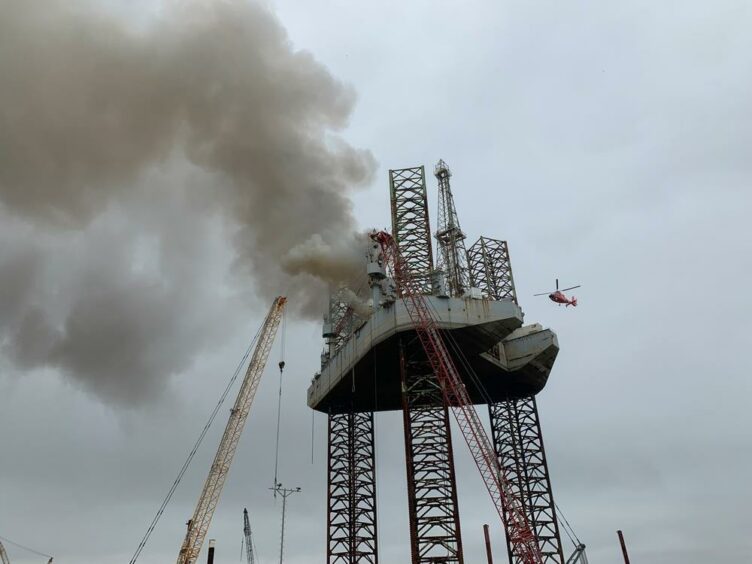 The US Coast Guard came to the aid of nine oil workers trapped on a burning jack-up rig in Texas yesterday.
A search and rescue operation was carried out near Sabine Pass, around two hours from Houston, after the rig caught fire on Thursday afternoon.
Local media coverage shows an explosion emanating from the offshore drilling unit as terrified family members watched on below.
A Coast Guard Air Station Houston MH-65 Dolphin scoured the scene, while Jefferson County Sheriff's Office and the Port Arthur Fire Department were also in attendance.
Thankfully all nine crew members aboard the jack-up, which was being readied for demolition, were successfully rescued with no reported injuries.
The cause of the blaze is not currently known and investigations are being carried out.
Search and rescue mission coordinator for the case Captain Keith Donohue said: "Thanks to the phenomenal teamwork and coordination by everyone involved, nine lives were saved.
"Coast Guard crews and personnel train year-round for life-saving situations like this and we take great pleasure in knowing everyone was able to go home safely."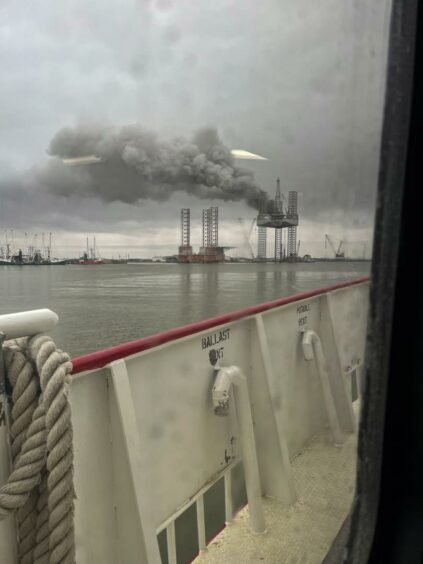 According to media outlet 7 KPLC News, the rig in question is the decommissioned Pride Wisconsin jack-up.
Ensco, now Valaris, sold the offshore unit, as well as the Ensco 69, in 2014 in a deal worth around £24 million.
Built in 1976, the Pride Wisconsin is now owned by Santa Barbara Offshore Drilling, according to website Infield Rigs.