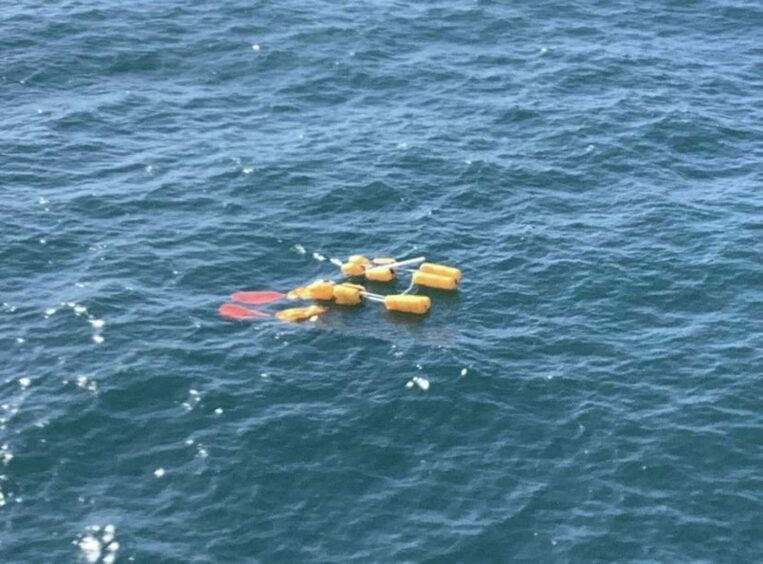 The US Coast Guard suspended its search for four passengers on a downed helicopter on December 29.
It had four people onboard, a pilot and three oil workers. The aircraft had been in the process of leaving an oil platform, it said.
The agency received a call that a Bell 407 had gone down at 8:40 am.
Crews from New Orleans coordinated the launch of a Coast Guard Air Station Jayhawk helicopter aircrew and a Coast Guard Station 45-foot response boat to assist in the search for the missing passengers, covering around 180 square miles over the course of an 8-hour search.
However, the Coast Guard suspended its search on Thursday evening at around 6:15pm local time.
According to news site WLOX, witnesses saw the aircraft hit the helicopter pad and then fall into the water. It is not believed anyone got out of the helicopter.
"It is always a difficult decision to suspend a search," said Lt. Cmdr. Kevin Keefe, Coast Guard Sector New Orleans Search and Rescue Mission Coordinator. "Our deepest sympathies and condolences go out to the family and friends during this difficult time."
Rotorcraft Leasing had alerted the Coast Guard to the downed company helicopter.
Louisiana-based RLC is a privately held helicopter services firm, which operates a fleet of Sikorsky 76, Bell 407 and Bell 206 L4 aircraft.
The helicopter was around 10 miles off Southwest Pass, in Louisiana.
The Coast Guard launched a New Orleans MH-60 Jayhawk helicopter aircrew and a Venice 45-foot Response Boat-Medium boatcrew to search for the missing people.
Walter Oil and Gas is the company that owned the platform.
The National Transportation Safety Board (NTSB) has said it is investigating the accident.