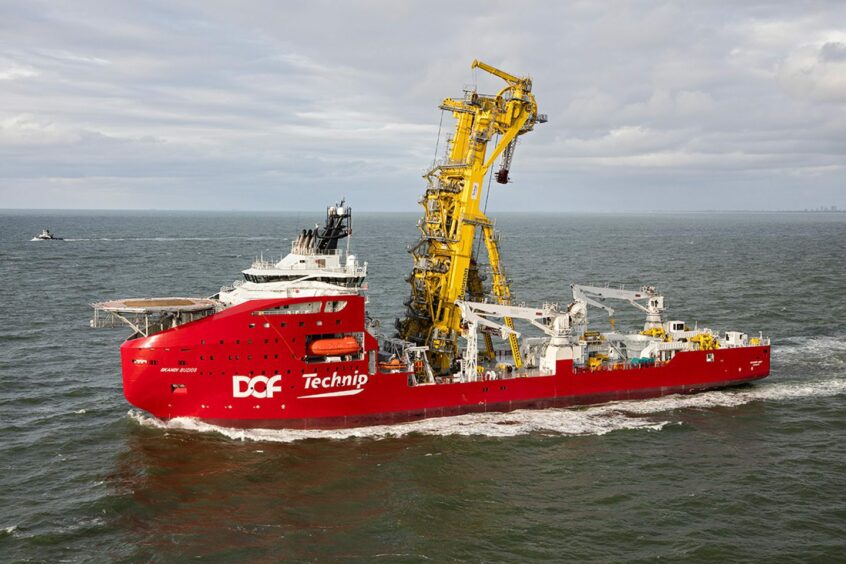 The Skandi Buzios has been involved in a fire while docked at a Brazilian port, according to local news agencies.
The cause of the fire was unclear. The pipelaying vessel is docked at the Porto do Açu. The authorities said they had brought the fire under control quickly and that there had been no casualties.
The port will investigate the cause of the fire, with efforts under way to prevent future such problems. The Porto do Açu said safety was a "constant concern" and that its integrated emergency plan was in place for just such instances.
The vessel is owned by a joint venture of TechnipFMC and DOF Subsea. The Skandi Buzios began an eight year charter with Petrobras in April 2017. It has a sister ship, in the Skandi Açu.
The two joint venture vessels are able to install large-diameter flexible pipelines in the ultra-deepwater of the Brazilian pre-salt. TechnipFMC had responsibility for the engineering and management of pipelaying, while DOF's Norskan was responsible for marine operations.
In this video, from CiC7 Noticias, the fire can be seen on the Skandi Buzios.