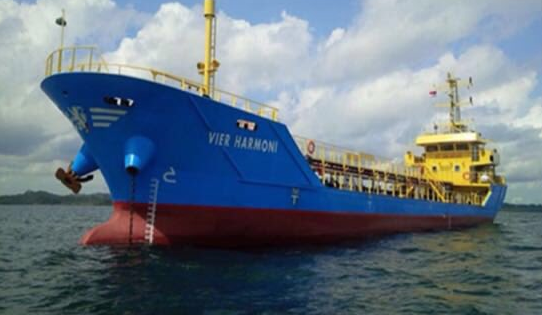 A "hijacked" Malaysian oil tanker is thought to have been taken in a commercial dispute, a news report said.
The MT Vier Harmoni vessel was believed to be sailing from the Malaysian port of Tanjung Pelepas when it went missing earlier this week.
The ship, whose cargo of 900,000 litres of diesel is estimated to be worth £300,000, is now thought to be off the Indonesian island of Batam.
A Malaysian Maritime Enforcement Agency (MMEA) spokesman told Reuters that there was "no element of terrorism involved in the tanker's disappearance".
The authority said the ship may have been taken following a financial dispute between the vessel's management and crew, which suggests a mutiny has taken place, not a hijacking.