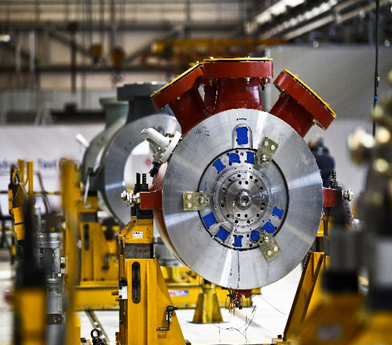 BP has handed GE Oil & Gas a contract to provide a third liquefaction train at the LNG facility it operates in Indonesia.
GE said the addition of a third train would help increase LNG production at Tangguh by 3.8 million tonnes per annum (mtpa) to 11.4 mtpa.
GE installed the first two trains at the base about 15 years ago.
The new order has been placed with the GE Oil & Gas's local business partner in Indonesia, PT IMECO Inter Sarana.
Most of the LNG produced by the third train will be used in Indonesia's domestic market.
The increase is badly needed. Energy consumption in Indonesia has nearly doubled over the last 15 years.
Rod Christie, president and CEO, turbomachinery Solutions, GE Oil & Gas, said: "The agreement to provide a third natural gas liquefaction train for Tangguh, nearly 15 years after the agreement to install the first two, is a reflection of the enduring performance of the existing plant machinery supplied by GE Oil & Gas.
"The equipment similarity to the other two LNG trains and the single source of the entire shaft line are key factors that will enable smooth and optimized operation and maintenance of the plant.
"GE is committed to strengthening our partnership with the plant by bringing technology enhancements and maintaining the highest levels of performance from our equipment."
Recommended for you

Australia's Woodside pumps record oil and gas, eyes more FIDs in 2023