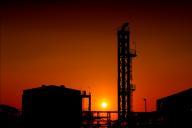 The UK and India's relationship's key strength are its energy ties, according to a British Deputy High Commissioner.
Dominic McAllister, who represents Bengaluru, was speaking at workshop focussed on "raising the voice of gas" when he made the comments.
McAllister welcomed the Minister for Petroleum and Natural Gas Mr. Dharmendra Pradhan, to the city of Bengaluru.
"I am delighted to say that minister Dharmendra Pradhan is coming to our event straight from the UK where he held a successful roadshow for the discovered small fields bidding round in London and had the chance to see first-hand world class UK technology, manufacturing and skills in Aberdeen," he said.
"He also met with our top companies and financial institutions. I am keen to hear his views on his visit and how he thinks the UK and India should collaborate going forward."
Last year, the UK and India Prime Ministers signed memorandum of understanding (MOU) aimed at deepening their existing energy relationship.
"Gas has a vital role to play as a city fuel, a cleaner fuel, and a transition fuel as India moves towards a sustainable growth pathway", according to McAllister.
He added: "Today's workshop will focus on identifying new markets for gas, addressing concerns of new consumers and looking at how to unify the voice for gas in India. It is important that we identify actionable solutions to accelerate the Indian Gas market and draw on learnings from the international experience. Going forward we hope to this work will become a forum for discussion and ultimately a place to effect change for the development of the gas sector in India."
Recommended for you
X

Amec Foster Wheeler wins renewables deal