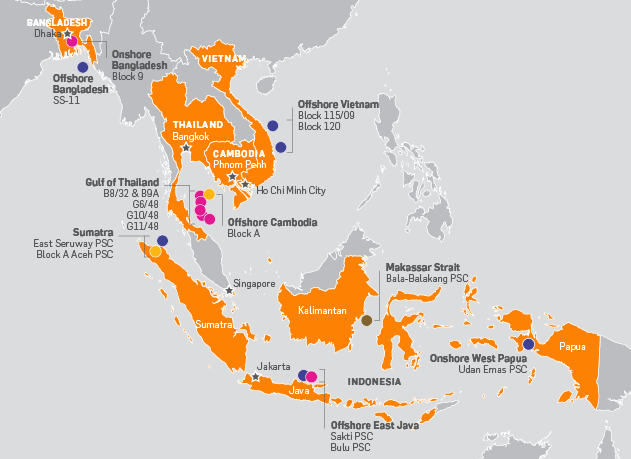 Sinapore-based KrisEnergy has made a final investment decision on the Apsara oil field, Cambodia's first hydrocarbon development project.
KrisEnergy said it expected production to start in two years.
The field will be developed using an unmanned minimum facility 24-slot wellhead platform connected to a moored barge capable of processing up to 30,000 barrels per day.
Oil will be sent via a 1.5 km pipeline for storage to a permanently moored floating, storage and offloading vessel.
KrisEnergy chief executive Kelvin Tang said: "FID is another step in progressing the Apsara development within the target timeframe following the formal signing of the petroleum agreement in late August.
"Our technical and operations teams are preparing the necessary tenders for materials, equipment and services.
"In parallel, consultations continue with parties interested to join this groundbreaking project to reduce our operational risk and capital expenditure exposure."
KrisEnergy operates and owns 95% of the block, with Cambodia holding the remaining 5%.
Recommended for you

Long-awaited energy skills passport to go live in first quarter of next year