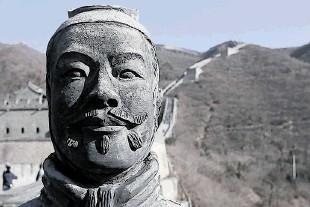 Chinese shale gas production will almost double between now and 2020, energy consultancy Wood Mackenzie (Woodmac) has predicted.
Woodmac said China had made significant progress over the last decade, growing to nearly 600 wells and 9 billion cubic metres (bcm) of production last year.
Production is expected to reach 17 bcm in 2020.
Nearly 700 new wells will come onstream between 2018 and 2020 from three projects alone, with a total capital investment of $5.5billion.
The projects are Sinopec's Fuling, and PetroChina's Changning-Weiyuan and Zhaotong developments, all of which sit in the mountainous terrain of the Sichuan Basin.
But China will still miss its 30 bcm production target announced in its 13th energy sector five-year plan.
Woodmac consultant Tingyun Yang said: "China is eager to materialise its shale gas potential to fuel its massive gasification initiative and support rising demand growth.
"In order to meet the government's 30-bcm target, up to 725 additional wells are needed by 2020 on top of the nearly 700 new wells.
"This will double the amount of investment needed in the base-case drilling plan. The required well number could be larger if well productivity degrades. This is a mammoth task for the Chinese national oil companies."
Dr Yang added: "The speed of shale development will impact global gas markets. Considering the impact of shale gas production on domestic demand, the 2020 13-bcm 'gap' will have to be filled by imports, in particular LNG.
"We have already witnessed how China was able to leverage on flexible LNG to cope with record-high demand this recent winter season."
"The good news for Chinese shale gas is well costs have gone down considerably – 40% for exploration wells compared to 2010 levels, and 25% for commercial wells compared to 2014. Chinese NOCs are starting to get their shale game plan together."
Recommended for you

Asia – a natural home for LNG