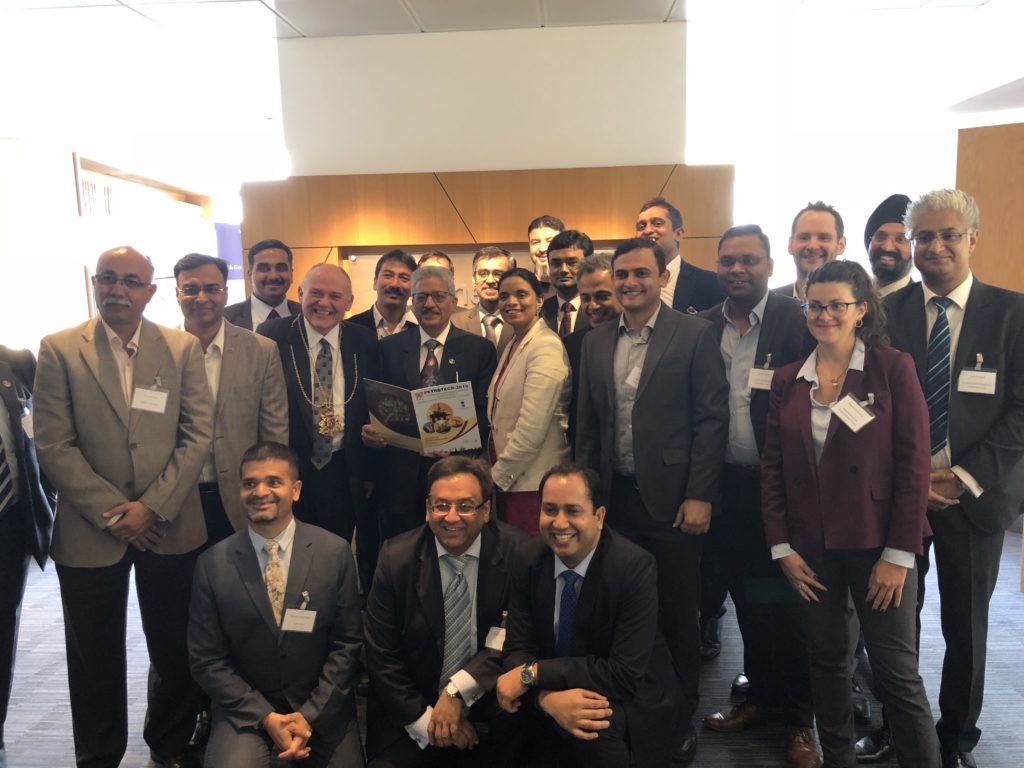 North-east firms can cash in on India's drive to reduce oil and gas imports by 10% by 2022, guests heard at an Aberdeen event.
India's upstream sector has agreed to invest £12 billion to increase production from the country's reservoirs.
Senior officials from ONGC and Cairn India came to Aberdeen to find out how the north-east supply chain could help India reach its target.
They said Scottish expertise could be useful in a number of areas, including enhanced oil recovery, high pressure, high temperature wells and dealing with high sulphur content.
Indian workers would also benefit from training to help them with the interpretation of deep water seismic data.
About 75 people attended Burness Paull's workshop, which featured speeches by Anju Ranjan, consul general of India to Scotland, and Lord Provost Barney Crockett.
Mr Crockett said the prospects were "bright" for the relationship between Indian and Scottish energy companies.
He said: "Most countries can only dream of having India's economic growth and Aberdeen is keen to be part of that story.
"The ease of movement between both countries is a priority and I have made representations to the UK Government about that.
"We must take that issue seriously."
Recommended for you

India's GAIL seeks long-term LNG deal, eyes expanding ties with Russia's Gazprom