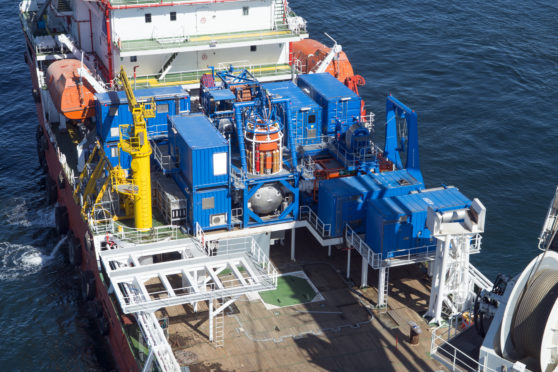 Oilfield service firm Unique Group has been awarded a contract worth at least $2 million (£1.55m) by a Chinese company to provide a saturation diving system for one of the client's vessels.
UAE-headquartered Unique, which also has a base in Aberdeen, will also supply China Offshore Oil Engineering Co (COOEC) with its digitalised planned maintenance system to track the status of the equipment.
The exact contract value wasn't provided, but it is understood to have been a multi-million dollar deal.
Unique chief executive Harry Gandhi said: "This is a key achievement for Unique Group and a step towards a long-term business association with COOEC.
"2019 continues to be a successful year for us. So far we have won two key saturation dive system manufacturing contracts, keeping pace with the recovering offshore industry. 
"Our ability to provide superior technical expertise and offer quality products within quick, industry-leading delivery time, has always been appreciated by our clients globally." 
Recommended for you
X

Sturgeon: Oil and gas receipts should be put into 'net-zero fund'