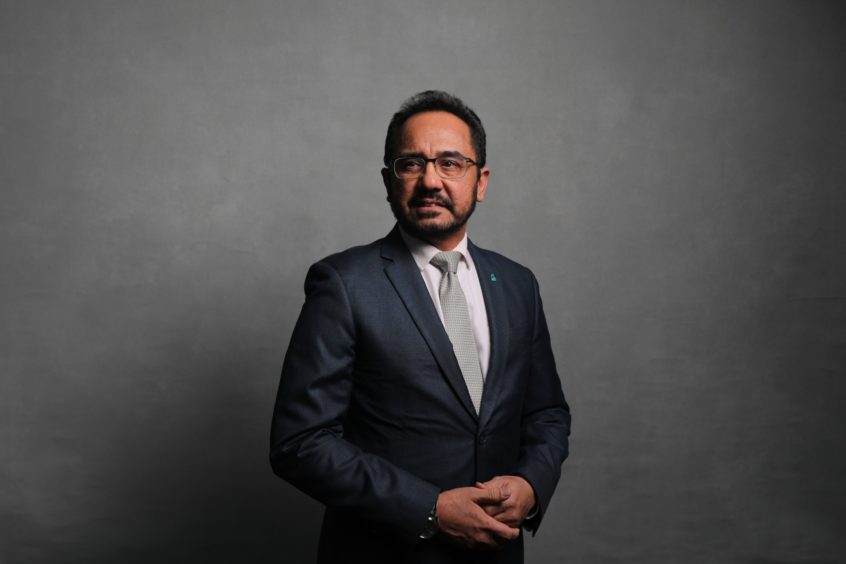 Petronas' new CEO is expected to take a more conciliatory approach to a dispute with Sarawak, as well as prepare the Malaysian NOC for a potential public listing
There are signs that an intense political battle for control of hydrocarbon resources in the Malaysian state of Sarawak could soon be resolved following the resignation of Petronas chief executive Tan Sri Wan Zulkiflee, commonly known as Wan Zul.
Wan Zul, who resisted all attempts to amicably resolve the dispute with Sarawak, will be replaced by Tengku Muhammad Taufik, currently the Malaysian NOC's chief financial officer, effective 1 July 2020. Wan Zul had led the NOC since early 2015 and his current contract was due to expire next April.
Taufik is expected to take a more conciliatory approach to the spat, that has already slowed upstream developments and led to a loss of investor confidence in Malaysia. The country has traditionally been the most successful nation in Southeast Asia in creating a stable and predictable environment for exploration and production companies of all sizes. But the dispute with Sarawak has created a lot of uncertainty for investors.
In eastern Malaysia there is widespread resentment over how the region's natural resource wealth has been managed and distributed. Although the area produces much of the nation's petroleum wealth, Sarawak and the neighbouring state of Sabah remain much less economically developed than Peninsular Malaysia, home to the federal government.
Two years ago, the federal government promised Sarawak a greater share of petroleum royalties, but this has not been forthcoming. As a result, Sarawak has been pushing hard to assert ownership of its onshore and offshore resources.
Sarawak introduced a sales tax – which covers crude oil, gas and LNG – on 1 January 2019 despite attempts by Petronas to block it through legal channels. The tax is a straight deduction from revenue, effectively an additional 5% royalty on top of the actual royalty rate of 10%. Petronas, one of the top hydrocarbon producers in Sarawak, is the only operator that has failed to pay the tax.
However, following news of Wan Zul's departure, Petronas, which owes an estimated MYR2.8 billion ($655 million) in backdated sales taxes, has reportedly withdrawn its appeal against a high court judgement which favoured Sarawak.
The tax – estimated to generate at least $930 million per year – has been designed as a new source of revenue to support Sarawak's development agenda. But the levy has created uncertainty in the oil and gas sector, particularly as Sarawak claims there is no legal cap to the tax rate. This means the rate could be reviewed at any time and may rise above the current 5%.
Significantly, the battle with Sarawak is fundamentally a finance and tax matter so Taufik's appointment makes sense given his financial background. The sooner the issues with eastern Malaysia are resolved the better it will be for everyone. Hopes are high, both within the industry and the federal government, that Taufik will agree an amicable compromise with local governments.
If he is unsuccessful, new upstream projects waiting to take FID and already delayed by the struggle could face further hold-ups. This is significant because Sarawak is the only Malaysian province that could expand its hydrocarbon output by 2025.
Crucially, further delays will also limit the expansion in production needed to help maintain LNG exports. Sarawak is home to the 29.3 mtpa Bintulu LNG export complex, which is already facing a short-term supply crunch. This looks set to persist until at least 2025, although it will probably last longer if the spat cannot be resolved soon.
Nearly one-third of the federal government's revenues came from petroleum related sources last year. Less production equals less revenue. Therefore Sarawak's resource nationalism drive is directly threatening the federal government's coffers. Kuala Lumpur will be pushing for a resolution as soon as possible. With a change of guard at Petronas this is increasingly possible.
Meanwhile, Wan Zul had also resisted the federal government's push to publicly list a chunk of Petronas' upstream business to raise money for the government. Wan Zul believed that these assets should only be divested as a last resort in desperate times.
Appointing Taufik, the group financial officer, to lead Petronas as chief executive through a big listing makes sense. The government is likely frustrated that they missed the IPO window last year as global oil prices are now significantly weaker. As a result, an IPO looks almost impossible for the time being. However, if it eventually happens, perhaps Sarawak, which is determined to boost its resource wealth, could get an equity stake in the listed entity.
Recommended for you

JGC celebrates third Petronas nearshore FLNG win