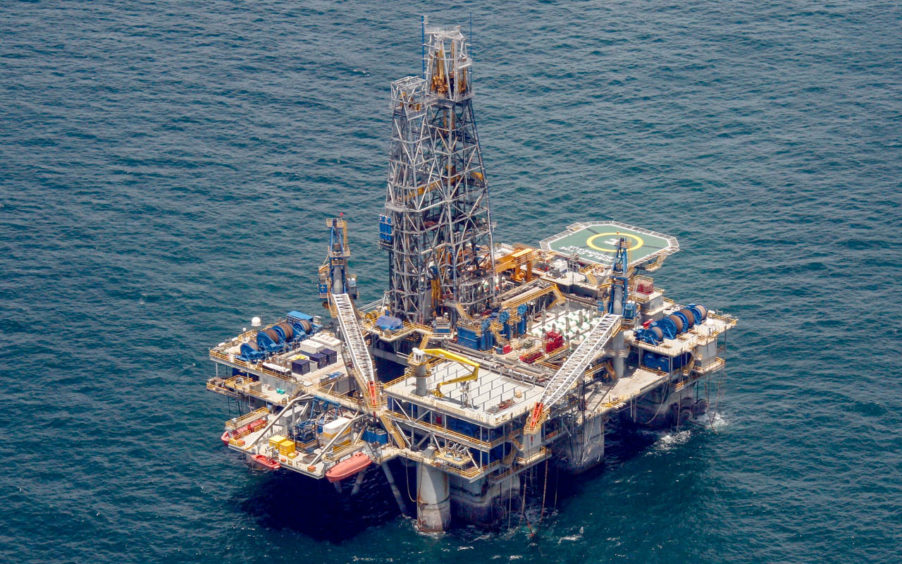 Beijing has increased pressure on Hanoi thereby derailing yet another upstream project in the South China Sea.
Last month, UK-based driller Noble Corporation reported that its contract for the semi-submersible rig Noble Clyde Boudreaux, due to start drilling for Rosneft in Block 06-01 off Vietnam, had suddenly been terminated.
The rig had been sitting idle in the Vietnamese port of Vung Tau since May and was initially due to begin work in mid-June. This start date was pushed back to mid-July before the contract was eventually cancelled for a termination payment, according to a fleet status report issued on 9 July. Data from Marine Traffic shows the rig is now in the port of Brunei Bay in Malaysian waters.
It is almost certain that Beijing forced the Vietnamese government to cancel the planned drilling operations in the disputed maritime area. Rosneft's Block 06-01 lies in waters claimed by China through its sweeping claim to most of the South China Sea within its U-shaped 'nine-dash line', which is not recognised by its neighbors or internationally by The United Nations Convention on the Law of the Sea.
Despite Chinese harassment Rosneft has drilled at the block in the past. And Beijing has previously urged the Russian company to stop its upstream activities, but Moscow refused. Crucially, the new well was due to be drilled in almost exactly the same area as an existing one – but to a deeper level. This area has also been in commercial production for 18 years as part of the Nam Con Son gas project. But China now feels able to prevent development there, Bill Hayton, an expert on the geopolitics of the South China Sea at UK-based thinktank Chatham House, wrote in an article for The Diplomat.
Indeed, in June and July, Chinese ships had been observed provocatively maneuvering in the area of the proposed drill site and nearby the existing Lan Tay production platform. Malaysian upstream operations have also come under similar pressure from China this year.
Significantly, Beijing's behavior and the sudden termination of the Noble drilling contract is surprising, particularly as "it has been assumed by most analysts that China would not want to antagonise Moscow by blocking Russian operations in Vietnam. Now it appears that Beijing feels just as comfortable scaring away Russians as it does western Europeans," said Hayton.
China's increasing harassment of Vietnamese upstream developments in disputed areas of the South China Sea has seen numerous projects abandoned in recent years. In June, Spanish operator Repsol transferred its interests in the suspended Ca Rong Do project and offshore exploration permits to state-backed PetroVietnam following a series of delays at the field, due to Chinese harassment.
Reports suggest that Vietnam agreed to pay around $1 billion to Repsol and its partner UAE-based Mubadala in termination and compensation arrangements after Hanoi cancelled their South China Sea operations following pressure from Beijing.
Hayton believes the Noble termination payment will cost Vietnam several million dollars more.
Elsewhere, ExxonMobil's potential plans for its offshore Blue Whale project, Vietnam's largest-ever gas development, have also provoked Beijing's ire in the past.
China's maritime claims start 93 kms off the coast of central Vietnam and cover the eastern third of Block 118, home to Blue Whale. Any development at the field will take place 88 km from the Vietnamese coast, at least 18 km outside China's controversial 'nine-dash line' claim. Nevertheless, China has upped the ante in recent years by exploring within Vietnam's exclusive economic zone and last September dispatched a great crane vessel, the Lan Jing, to waters south of the Blue Whale, raising the possibility of confrontation near the field.
Other countries in the region – including Malaysia, Brunei and the Philippines – are also coming under pressure from China to concede to joint development in areas where the UN Convention on the Law of the Sea gives them sole rights. Beijing wants to exclude any companies from outside the ASEAN region in favour of joint development with Chinese NOCs.
Hanoi is unlikely to welcome Chinese NOCs. However, if the Russian oil companies, which have a long history operating off Vietnam, are now being forced to abandon upstream projects, Hanoi may have no choice but to pragmatically reconsider joint development options with China.
Moreover, a recent giant gas discovery made by Eni off Vietnam, although outside of China's territorial claims, is likely to fuel further tension between Beijing and Hanoi over resources in the South China Sea.
A large domestic market, coupled with bullish power demand growth forecasts, means Vietnam desperately needs new upstream gas developments.
Only time will tell if the Vietnamese government can figure out a way to turn undeveloped discoveries into commercial production. In the meantime, proposed LNG import schemes look set to play a big role in the future energy mix.