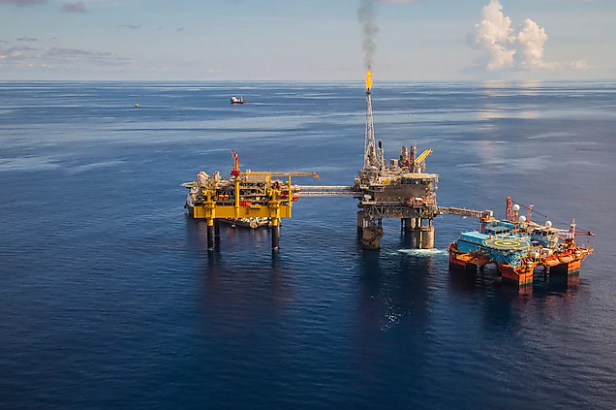 The Philippines is accelerating plans to import LNG, as Shell seeks to exit the country's largest gas field, creating more uncertainty for the waning domestic upstream sector.
The Philippines is on track to start importing liquefied natural gas (LNG) in 2022 after the government gave the official nod to local utility First Gen Corporation's proposed import scheme.
First Gen, together with its partner Japanese utility Tokyo Gas, will now develop a floating storage and regasification unit (FSRU) to start receiving LNG in the second half of 2022.
Adding LNG to the country's energy mix will help improve the Philippines' energy security, particularly as the Shell-operated Malampaya field, which supplies the country's gas-fired power plants, is expected to be largely depleted by 2024.
The country's upstream sector is in decline and this could be exacerbated by Shell's potential exit. Shell is looking to sell its 45% share in Malampaya, the country's biggest gas field, almost a year after Chevron sold its own share in the field. Analysts at Rystad Energy estimate the value of Shell's Malampaya stake at between $400 million and $500 million with an estimated resource of 90 million barrels of oil equivalent.
Shell's Malampaya service contract is due to end in 2024, but production is projected to start slowing from 2022, as the resource diminishes. However, further investment could see the life of the field extended. An undeveloped portion of the block, known as Malampaya East, is estimated to hold 2.83 billion cubic metres of gas. Further exploration and appraisal success could prolong commercial production into the late 2020s.
But the entire Malampaya project relies on the Anglo-Dutch supermajor's considerable deep-water experience, which its local partners lack. Chevron sold its 45% stake in the field to domestic company Udenna, which controls Phoenix Petroleum. Subsequently, Udenna sold 15% of its equity to state-backed Philippines National Oil Company (PNOC). With Shell exploring divestment options for its share in the field "as part of an ongoing portfolio rationalisation" the future of Malampaya remains increasingly uncertain. Significantly, it seems Shell will not be pumping more investment into the ageing field as the end of its contract nears.
Crucially, Malampaya supplies the country's five gas-fired power plants – with a combined 3.2GW capacity – under term supply deals that are due to finish in 2022-24. The power plants are on Luzon Island, home to the capital city Manila.
Unfortunately, the power-hungry Philippines cannot bank on an upstream revival, with past exploration having been largely lacklustre. Therefore, LNG imports are the immediate solution and regasification capacity is urgently needed.
First Gen said it will start building its Interim Offshore LNG Terminal in the next month or so following the official government go-ahead on 23 September. Three experienced FSRU providers, BW Gas Limited, Gas Log LNG Services, and Hoegh LNG, have all expressed an interest in supplying an FSRU.
The FSRU project is estimated to cost between $200 million and $400 million depending on the final design and capacity.
The utility is talking with all the major potential LNG suppliers about a contracting strategy that can be tailored to fit the current and future needs of the Philippines. The primary market will be First Gen's own power plants, with total capacity of 2GW, as these are currently supplied by Malampaya. But the utility's import scheme also plans to service the wider Philippines' market and future gas-fired power plants of third parties.
"Of course, we could purchase LNG on a short-term or spot basis, but we are open to the possibility of contracting for medium or long-term supply, if we can find a supplier that understands what is needed and is willing to be creative," Jon Russell, chief commercial officer of First Gen told Energy Voice.
"We see LNG as initially supplementing the supply from Malampaya, which is already limited and which is expected to diminish and become less reliable," added Russell.
First Gen has a site ready to build an onshore regasification terminal should the gas market expand to the point where the capacity of an FSRU is exceeded. The onshore terminal is expected to need investment of between $1 billion and $1.3 billion.
The early introduction of LNG will not only help existing gas users but may also encourage the development of more gas-fired power instead of coal in the Philippines, which has some of the highest electricity prices in Asia. It will also support the introduction of intermittent renewable sources, as an alternative to coal-fired power, in line with the country's pledge to cut its dependence on coal, and increase the share of renewables and gas in the energy mix.
Still, the Philippines gas market desperately needs LNG infrastructure to maintain its current size – let alone expand – or else the gap will be filled by coal.
Four LNG import projects – at various stages – are currently planned to start up over the next couple of years. As a result, the Philippines could have 6 million to 8 million tonnes per year (mtpy) of regasification capacity online by 2025. This would help expand the gas market. No doubt the weak LNG price environment would help uptake too.
Still, the country has struggled for more than a decade to get an LNG project going. But First Gen and Tokyo Gas appear close to making imports a reality.
Recommended for you

Is Scotland failing to see an LNG opportunity?