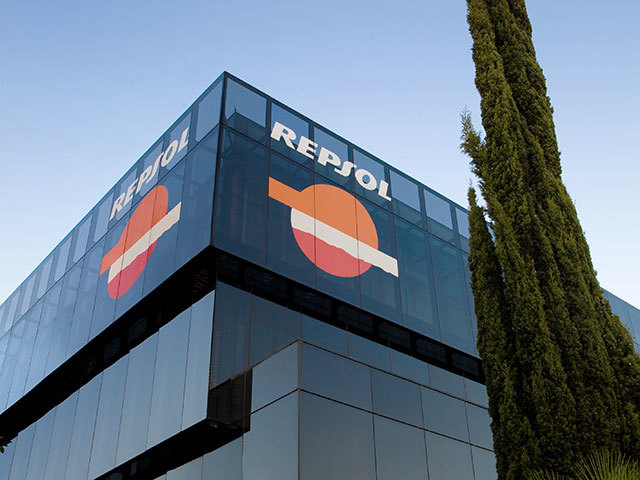 Repsol's potential fast-track development of its Kali Berau Dalam (KBD) giant gas discovery in Indonesia is at risk as the company struggles to agree an attractive sales price with the government.
The sticking point is Indonesia's new gas price regulation, which caps prices at $6 per million British thermal units (MMBtu). Repsol has said that the price cap remains a key hurdle for the development of KBD, which now faces delays.
The Spanish operator had hoped the KBD field, in the Sakakemang Block onshore Sumatra, would start producing in 2024-2025, after it announced the discovery in early 2019.
Repsol is now assessing the commercial viability of the project but maintains the gas sales price needs to be over $7/MMBtu.
The project might breakeven at a price lower than the domestic cap, but it also needs to compete for capital within Repsol's global upstream portfolio, Andrew Harwood, Asia Pacific research director at Wood Mackenzie, told Energy Voice.
"As a company that is increasingly taking a holistic view of its operations, focusing not only on financial resilience, but also environmental impact, it's very likely that Repsol will be targeting a higher price in order to take the project forwards," said Harwood.
Indonesian industrial customers pay some of the highest gas prices in Southeast Asia, despite the country being the largest regional gas producer. Average domestic gas prices are over $9/MMBtu, higher than other neighbouring countries, where average domestic gas sales prices range from $6 to $8/MMBtu.
Still, the government's gas price regulation, introduced in April 2020, aims to lower domestic energy prices to help industries, such as petrochemicals, fertilizers, ceramics and steel, remain competitive in the export markets. For existing upstream projects, the government will help subsidise the end-user prices and any additional costs that arise from the revised policy.
However, it is uncertain how sustainable these price caps will be, as they deter upstream investment in new domestic supply projects, added Harwood. Indonesia's gas demand is expected to rise, while upstream production looks set to fall, unless new projects are sanctioned.
"Indonesia would therefore become more reliant on LNG imports, which have higher price volatility," said Harwood.
Indeed, it would make more sense for the government to compromise with Repsol over gas pricing for KBD, which is the country's biggest gas discovery since 2001, rather than create additional challenges for the operator.
Preliminary estimates signal KBD holds 56.6 billion cubic metres (bcm) of recoverable resources. The field could produce around 3.1 bcm/year – equivalent to 2.25 million tonnes per year of LNG – for 15 years.
Significantly, the discovery lies just 25 kms from the Grissik gas plant. The plant primarily gathers and processes the output from the ConocoPhillips-operated Corridor concession before sending the processed gas to buyers in Sumatra, West Java and Singapore.
Conoco and its partners, Pertamina and Repsol, are seeking more gas to extend the life of Corridor. Corridor is a key gas supply source for West Java and the higher-priced Singapore market. But its output is expected to start falling from 2024, meaning a new source of supply would also bode well for gas buyers in these markets. Although it is unlikely that Indonesia will allow continued exports to Singapore, as Indonesian gas is now being prioritised for the domestic market.
Other projects which may face a similar tussle over gas prices include Genting Oil's Kasuri gas project, as well as Inpex's $20 billion giant Masela project, also known as Abadi, and other smaller gas fields planned for final investment approvals in the near term, warned consultancy Rystad Energy.
"While the reduced domestic prices will make industries more competitive in the domestic and international markets, a balance should be considered to lighten the impact of gas price cuts on the upstream gas industry, especially for crucial developments and smaller projects with low gas volumes, where margins are already slim," added Rystad.
Moreover, the policy might further discourage domestic exploration because there will be no, or a limited upside, to allow for the development of higher breakeven gas fields, said Rystad.
Onshore Sumatra, where the KBD field was discovered, is a mature petroleum province, at least in terms of tertiary plays. But the pre-tertiary success of KBD raises hopes that there could be more similar finds.
If Repsol's intense appraisal drilling verifies KBD's materiality and repeatability, attitudes towards Indonesia's below-ground issues would become more positive. However, that still leaves Indonesia's above-ground issues as challenging hurdles for would-be Indonesia explorers.
Recommended for you

$5bn worth of oil and gas assets up for sale in Southeast Asia