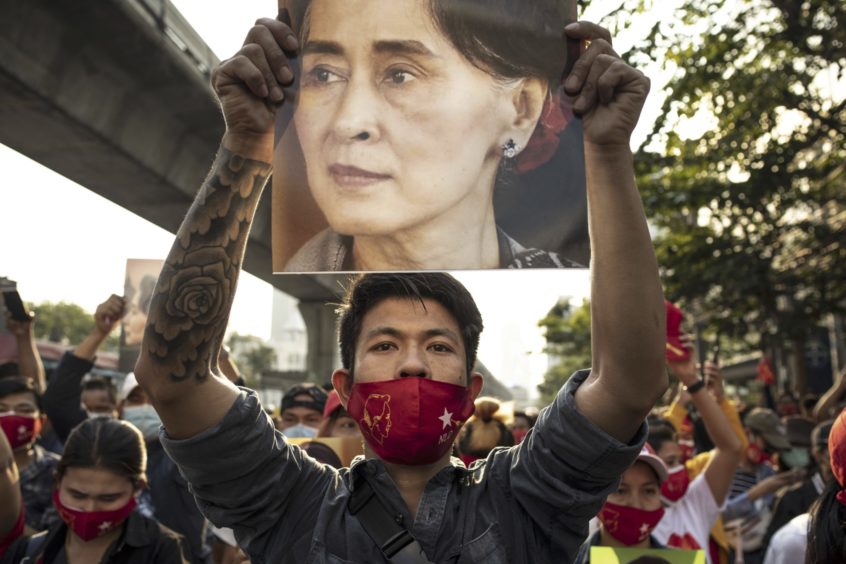 There is a high risk that political turmoil in Myanmar will negatively affect the energy sector, however, Chinese companies look set to benefit from the tumultuous environment, according to Fitch Solutions Country Risk & Industry Research.
Potential risks include project delays and cancellations, as well as the potential for an energy supply crunch. The key companies that are invested, or have plans to invest, in Myanmar include: France's Total, Australia's Woodside Energy, India's Oil & Natural Gas Corporation (ONGC), as well as compatriot GAIL Limited, Thailand's PTT Exploration & Production (PTTEP), South Korea's Posco International, and possibly some Chinese state-owned oil and gas enterprises, said analysts at Fitch Solutions during a round table discussion.
Crucially, companies from South Korea, India and Australia, will be more sensitive to the increased risks associated with the recent military coup and the threat of increased international sanctions on the country. Therefore, they will be taking a wait and see approach to their investments, which offers Chinese investors the opportunity to grab additional market share, warned the analysts.
Chinese investors face much less scrutiny at home regarding investments in Myanmar following the coup on 1 February, compared to their international peers in Australia, South Korean and India. Indeed, the Chinese media have already framed the military takeover as cabinet reshuffle, rather than a coup.
Over the past two to three years, Chinese investors have increasingly shown interest in Myanmar's energy sector, especially in the midstream and downstream sectors, particularly LNG and power.
Myanmar is a strategically important energy conduit for China. The Southeast Asian nation provides an onshore pathway for Chinese energy supplies to circumvent the Strait of Malacca, improving Chinese energy security. China's rapid economic growth has led to a huge increase in oil and gas imports. This has raised great concerns in Beijing as Chinese energy security depends on a single chokepoint, the Strait of Malacca, with nearly three-quarters of its oil imports flowing through the Strait. Given Beijing's little sway on the waterway, Myanmar has become an increasingly important partner for its energy strategy.
HUGE INVESTMENTS NEEDED
The ongoing political turmoil could deal a severe blow to Myanmar's ageing upstream sector, which is in dire need of new fields to offset declining production. The downstream sector also needs to attract huge amounts of investment. Moreover, before the coup, the attractiveness of Myanmar's oil and gas sector was already underwhelming, said Fitch Solutions.
Kaho Yu, a senior Asia analyst at geopolitical risk consultancy Verisk Maplecroft, said "although upstream fields in Myanmar will likely maintain production levels despite the coup, we expect the political uncertainty to derail new investment plans. Given the importance of new upstream development to the country's economic recovery, we expect the military to try to reassure foreign investors that the country will be back business as usual soon. Yet, under the current circumstances, it will be difficult for Myanmar to carry out energy reform or to revise its fiscal terms to attract upstream investors," added Yu.
COUP PLAYS INTO CHINA'S HANDS
"China's response to the coup so far reflects that it is taking a wait and see approach. Beijing has adopted a pragmatic approach towards Myanmar for decades and has been engaging both with the military and the Aung San Suu Kyi-led government. For Beijing, it does not matter who rules Myanmar, as long as those in power are not anti-China," said Yu.
"Any tough counter-measures from the US, such as sanctions, would drive Myanmar ever closer to China. Once the political turmoil settles down, we expect China to resume efforts to integrate Myanmar into its economic orbit. The current political uncertainty will certainly lead to business disruption, but we expect Myanmar to remain a long-term destination for Chinese investment, particularly in the energy, mining and infrastructure sectors," he said.