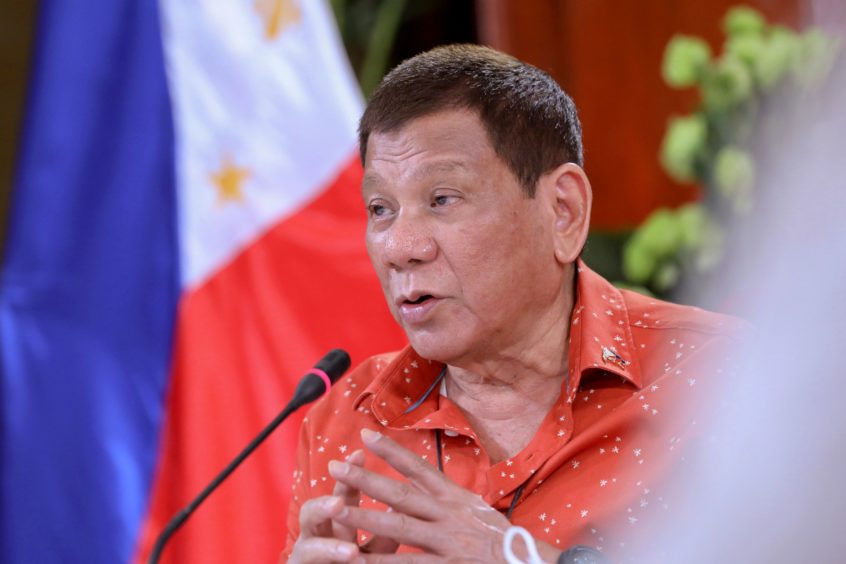 The Philippines this week approved yet another proposed liquefied natural gas (LNG) import scheme as the country faces a looming gas supply crunch. However, the latest award, to AG&P, underscores the department of energy's (DOE's) lack of strategy for LNG imports in the power-hungry Southeast Asia nation.
Adding LNG to the country's energy mix will help improve the Philippines' energy security, particularly as the Shell-operated Malampaya field, which supplies the country's gas-fired power plants, is expected to be largely depleted by 2024.
But, significantly, the Philippines lacks a master plan and appears to have no clear understanding of what role LNG should play in its energy mix. Gas from Malampaya currently generates one-fifth of the Philippines' electricity, underscoring the urgency of a strategic plan.
Various government-backed tender processes and numerous private proposals to build LNG import infrastructure have been launched over the past decade, but none have yet come to fruition.
Energy World Corp.'s (EWC's) integrated 3 million tonne per year (t/y) import and gas-to-power project was almost ready to start up in 2018 but was stalled by a lack of government permits. Unconfirmed reports at the time suggested that influential local business players were stymieing progress.
Indeed, many companies are vying to be the first to establish a foothold in the Philippines' LNG market, with the country expected to be short of gas as early as 2023. Given the potentially lucrative market opportunities, it is no surprise that speculation is rife that powerful business and political interests have been subverting potential projects in an attempt to gain first-mover advantage.
Atlantic Gulf & Pacific Company (AG&P) is the latest developer to receive a Notice to Proceed (NTP) from the DOE for its Philippines LNG (PLNG) import and regasification terminal in Batangas Bay, AG&P said on March 8.
PLNG will have initial capacity to deliver 3 million t/y of regasified LNG via a floating regasification unit and scalable onshore regasification capacity of 420 million cubic feet per day. This will be combined with almost 200,000 cubic metres of storage. AG&P said it has already finished its pre-development work for PLNG, which is expected to be commissioned around mid-2022.
Moreover, PLNG might well end up importing the Philippines' maiden LNG supplies, if a rival project by First Gen slips behind schedule. First Gen, together with its partner Japanese utility Tokyo Gas, is developing a floating storage and regasification unit (FSRU) to start receiving LNG in the second half of 2022.
After much unnecessary delays in the past, First Gen finally seem to be allowed by the DOE to proceed, but the powerful Lopez family behind First Gen could yet fall foul of the president of the Philippines, Rodrigo Duterte. The Lopez family backed Duterte's rival in the 2016 presidential elections and are out of favour with the president. "With the next presidential election in May 2022, there is still plenty of time for them to be targeted. Stalling, delaying, or blocking their construction could become a leverage or pain point over the Lopez family, which Duterte's administration has control over," a political analyst in Manilla told Energy Voice.
"We will see if construction starts this month and then how it progresses. Hopefully, it does not become a game of chicken," added the analyst.
Still, First Gen told Energy Voice that "in practical terms, we are very much on track – site preparation is complete, we are about to finish construction of Shelter-In-Place facilities to house construction workers, EPC contract is live and engineering works are underway, subcontractors appointed, etc. Mobilisation will be this month – with the formal start of construction on the site in April."
The new shelter-in-place camp is designed to allow construction to proceed in COVID-19 conditions with facilities that allow proper social distancing, electronic contract tracing, proper protective equipment, as well as regular testing and good quality housing.
"I think we have set a new high-water mark in terms of local facilities – because we believe this to be necessary since a roll-out of vaccines is not expected before Q3 – so we needed to create conditions for a bubble that can then allow execution of the construction phase, and ensure proper monitoring and oversight so that any COVID cases or potential cases can be quickly identified and isolated," added First Gen.
Most observers Energy Voice spoke with believed First Gen is the most legitimate developer behind an LNG import project in the country. Indeed, while other consortiums have fallen by the wayside, First Gen has persevered.
The Philippines has a total of five proposed LNG import projects with total regasification capacity of 16.2 million t/y – all projected to be online from 2024, Ole Hvalbye, an analyst at consultancy Rystad Energy told Energy Voice.
But not all of these projects will be developed as the proposed capacity exceeds expected demand, warned Hvalbye.
Analysis from Rystad shows production from the Malampaya gas field peaking in 2019 at 4.4 billion cubic metres (3.25 million tonnes). Output is expected to fall as low as 0.55 billion cm in 2031, before discoveries, such as Dabakan, San Martin, and Palendag, come online from around 2034. Domestic natural gas production will then peak at 3 billion cm in 2036 before falling back to 1.35 billion cm in 2040.
At the same time, Rystad sees domestic gas demand continuing to increase from 4.6 billion cm in 2021 to 6.8 billion cm in 2040 – primarily driven by gas-for-power.
Crucially, the Philippines LNG demand can be met by two regasification terminals, Huyen Trang Vu, a gas specialist at IHS Markit, told Energy Voice.
"If the government takes a firmer stance against coal, this could increase the LNG infrastructure required in the Philippines," added Vu.
Wood Mackenzie's analyst Asti Asra told Energy Voice there is more projects than needed in the near term. The energy research company forecasts around 1.7 million t/y of LNG demand in 2025, expanding to 4.3 million t/y in 2030.
Significantly, First Gen and AG&P have the upper hand over competing projects as both developers have long-term agreements to supply existing power plants.
Still, only time will tell which developer is first to successfully import first LNG into the Philippines.
For now, the country remains in a precarious situation as it has put a moratorium on new coal fired power plants with few alternative solutions to meet surging demand for electricity, warned Vu.
With an upstream renaissance looking unlikely, LNG imports will be crucial.
READ MORE OVERAGE ABOUT THE PHILIPPINES FROM ENERGY VOICE:
Philippine tycoons jostle for Shell's Malampaya stake
Philippines pushing for upstream renaissance
Philippines eyes first LNG imports in 2022 as Shell seeks exit