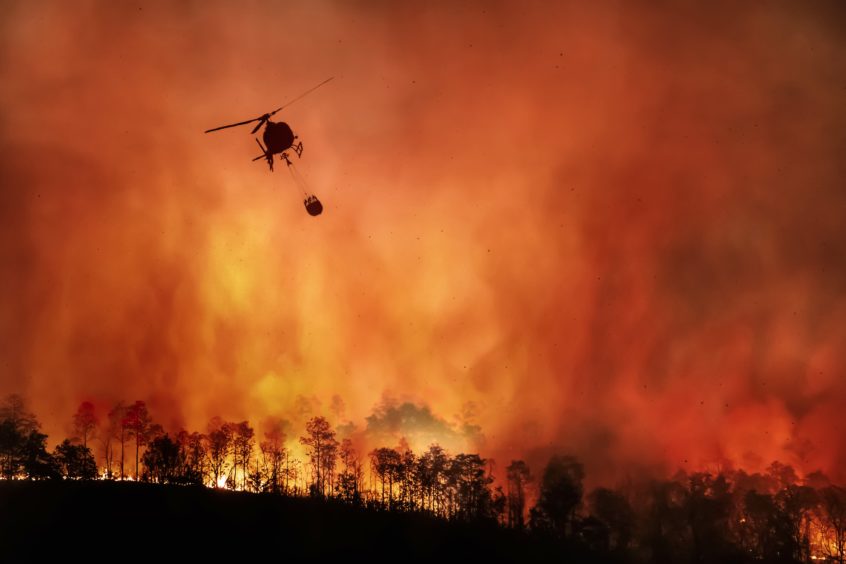 A massive fire continues to rage at one of Indonesia's biggest oil refineries operated by national oil company Pertamina.
Four oil storage tanks are in flames at the Balongan refinery in West Java following an explosion on Monday morning.
"The tanks are now in water isolation so the blaze will not spread to other tanks," said National Police's spokesman Ahmad Ramadhan during a briefing on Tuesday.
"Even though Pertamina has made assurances that the incident would not disrupt fuel supply and distribution, we cannot help but be concerned about the damage incurred on the downstream oil industry. Already Southeast Asia's largest net importer of crude oil, gasoline and gasoil at an annual volume of almost 1 million barrels per day (bpd), Indonesia may have to import more refined fuel until the Balongan refinery resumes production at its 125,000 bpd full capacity," Vincent Lingga reported for the Jakarta Post.
About a thousand locals have been evacuated from the area near the refinery. The cause of the fire was not clear, but Pertamina said the blaze broke out during a lightning storm, reported Agence France-Presse.
Recommended for you

Pertamina eyes Kenya's geothermal, upstream opportunities