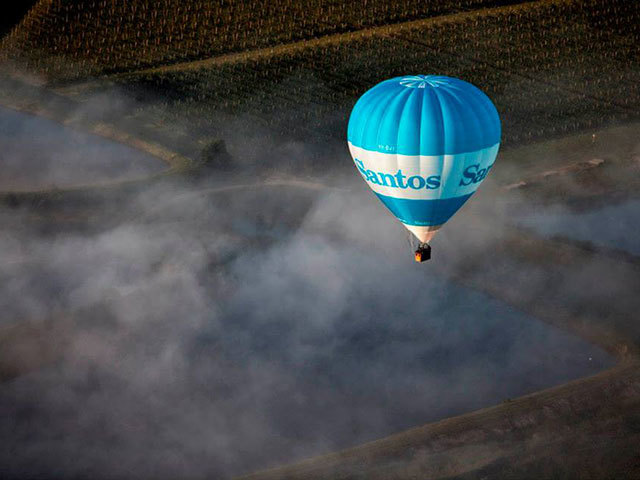 Santos is seeking buyers for a 20-30% stake in its large Dorado oil project and Bedout exploration portfolio offshore western Australia estimated to be worth up to $200 million. Significantly, there is expected to be global interest in the sales process, which could be particularly appealing for Asian national oil companies (NOCs).
Santos is exploring interest from the market on non-operated equity in Dorado, which is a world-class shallow water oil and gas development with around 150 million barrels of contingent resources in the exciting Bedout basin offshore northwest Western Australia, a spokesperson told Energy Voice.
Dorado is forecast to cost around $2 billion to develop. The field first phase of development could potentially mark one of the largest oil field developments seen in Australia over the past decade.
The company, which owns an 80% share of Dorado, said the development is expected to enter the front-end engineering and design (FEED) phase this quarter. A final investment decision (FID) in Dorado, of which Carnarvon Petroleum owns 20%, is expected in the first half of 2022.
"I think there will be global interest amongst players looking for Dorado as a significant, non-operated, oil development with a proven operator in a low-risk jurisdiction," Simon Molyneux, managing director at Perth-based upstream consultancy Molyneux Advisors, told Energy Voice.
Likely acquirers include international oil companies (IOCs), as well as the likes of SapuraOMV, Neptune, Repsol, Cairn, Harbour, Wintershall, Medco or Asian national oil companies (NOCs) Petronas, Pertamina and PTT Exploration & Production (PTTEP), he added.
"Companies that have been acquiring portfolios, including discovered resources, in the last couple of years in Australia, have mainly been Australian and East Asian headquartered public companies. By this it seems likely, that Santos might look for buyers within this group," Ilka Haarmann, an analyst at consultancy Rystad Energy told Energy Voice.
Rystad Energy is estimating a 20-30% stake in the Dorado discovery to be valued between $100 to $200 million.
The offer comes with high-graded exploration prospects, Apus and Pavo, which Santos plans to drill in late 2021/22 and other significant exploration potential. The Bedout basin holds prospective resources of 990 million barrels of oil equivalent, about half of which is estimated to be oil.
"For bidders looking for early production, buying in to Van Gogh and Pyrenees will be an option, but is not part of the core sale," added the Santos' spokesperson.
"VanGogh and Pyrenees will be a much harder sale. Abandonment is looming for these assets. I can't think who might be interested in taking a non-operator stake. If operatorship is up for grabs, then Jadestone or Vermillion would be in the frame," said Molyneux.
Tougher decommissioning rules, that the Australian government is planning to introduce, will make it more challenging to sell mature assets. Under the proposed changes, oil and gas producers will be subject to tougher liabilities and rules around decommissioning. The draft legislation will enhance regulators' powers to evaluate the suitability of companies buying into an asset and take action when control of a company changes hands.
The "offering is in line with Santos' strategy, which is to phase growth projects and review equity levels consistent with disciplined capital management and the Santos low-cost operating model," said the spokesperson.
The Dorado oil and gas discovery sits in the WA-437-P exploration permit in the Commonwealth waters offshore Australia.
The prospect is a part of the Phoenix project acreage, which is jointly owned by Santos (80%, operator) and Carnarvon Petroleum (20%).
The Dorado discovery is located in the Bedout basin within the Caley Member. It lies about 160km north of Port Hedland, near the Pilbara region of Australia.
The Phoenix project acreage covers 22,000km², comprising the WA-437-P permit and neighbouring WA-435-P, WA-436-P and WA438-P blocks, collectively termed as the Greater Phoenix Area.
Recommended for you

Carnarvon to complete Dorado sale in August