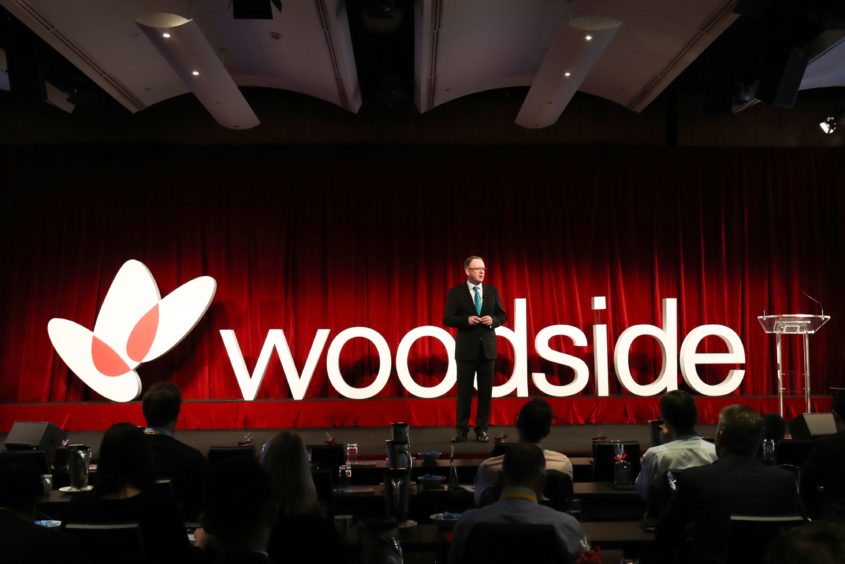 Meg O'Neill, a leading candidate for the top job at Australia's Woodside Petroleum, will act as interim chief executive from 20 April as current boss, Peter Coleman, steps down from the board on 19 April.
Woodside said yesterday that the internal and external search for the company's next chief executive is progressing. Significantly, change at the top will offer the Australian liquefied natural gas (LNG) developer a point of reset to reconsider its strategy and priorities.
O'Neill is widely viewed as the leading internal candidate for the role. She is currently in charge of the company's development and marketing activities. O'Neill joined Woodside in May 2018 as chief operations officer from ExxonMobil, where she held a variety of senior leadership roles in operations and developments, as well as country leadership in Norway and Canada.
Analysts at Credit Suisse reported that she has "an exceptionally good reputation within Woodside and is well regarded in the industry."
"From an equity markets perspective, she could be viewed favourable as a strong technical pick (operations and projects background) to maintain base business resilience. Equity markets can see Woodside's main strategic challenges over the coming years as appearing more commercial and JV relationship in nature, however," added the bank in a note last December.
Kevin Gallagher, chief executive of Australian rival Santos, was considered a top pick for the role, given his popularity with equity investors. But earlier this week Santos announced that it will give Gallagher a $4.5m bonus to nail him down until at least 2025.
Other external candidates are likely to be Australian expats. "At first glance we see more limited other candidates within Australia. We might expect the candidate search to look beyond Australia, but still have a preference for Australians living abroad given the political sensitivity of the role," said Credit Suisse.
Current and former Australian heads of the majors, such as Zoe Yujnovich of Shell, come to mind. Significantly, the bank believes "a background in LNG, JV relationship management, M&A/infrastructure, and streamlining costs ruthlessly, alongside strength in delivering a narrative that appeals to equity markets, may have appeal."
Coleman's innings
"Highlights of Coleman's innings include the potentially transformational Scarborough acquisition, strong base business performance and the often-overlooked discipline to resist significant pressure to do some things over the years that in retrospect could have been imprudent. Especially during the boom years, such as Browse onshore final investment decision (FID), which could have proven catastrophic in less disciplined hands," said Credit Suisse.
However, "investors have been left wanting for a compelling equity market narrative and progress on core growth projects such as Browse and Scarborough however."
Coleman will continue to work with Woodside until his retirement on 3 June. This follows the announcement in December 2020 of his intention to retire this year after 10 years in the role.
Recommended for you

East Timor's NOC calls Woodside 'corporate bully' in latest Sunrise LNG spat