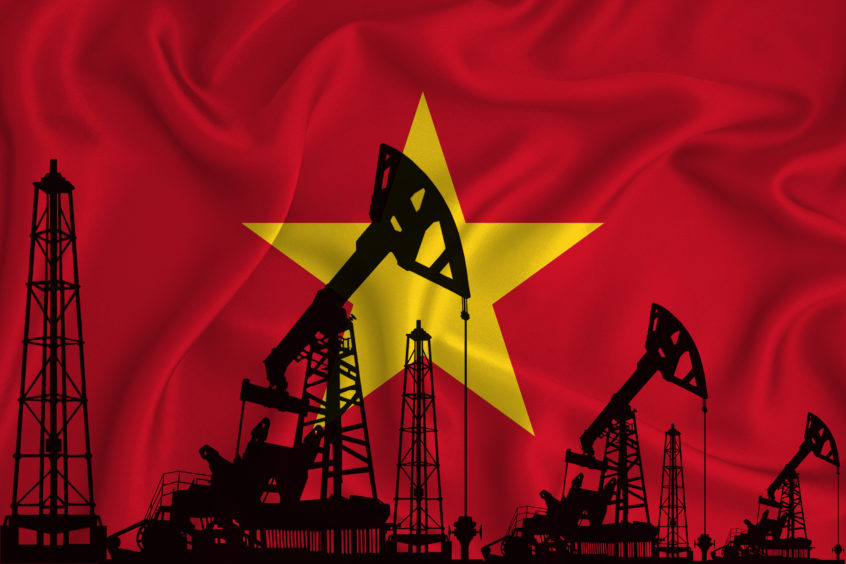 UK-listed Pharos Energy is excited about its upcoming Vietnam activities with a 3D seismic shoot lined up over a high-potential exploration permit and a six-well production drilling programme set to start at its Te Giac Trang offshore oilfield.
Pharos – formerly Soco International – is particularly excited about the potential of its Phu Khanh basin exploration Blocks 125 and 126, it said in an investor briefing on 15 April. Pharos holds a 70% interest in, and operates, Blocks 125 and 126, in the moderate to deep water Phu Khanh basin, north east of the Cuu Long basin, offshore central Vietnam.
A 3D seismic shoot is due to begin in the third quarter over high-graded leads in the northern part of Block 125. The company said it is targeting two areas within the block. The first, a deep-water area with the potential to hold one billion barrels of recoverable oil. The second, a shallow-water patch with potential for 100 million to 200 million barrels of recoverable oil.
Once the seismic is processed, Pharos will be looking for investors to farm-in to the block. Significantly, Italy's Eni holds acreage to the north, where it made the large Ken Bau gas discovery last year. One of the biggest gas finds in Southeast Asia for nearly 20 years. Eni has long held an interest offshore central Vietnam and recently expanded its footprint after acquiring another block at virtually no cost from KrisEnergy, which makes good sense at this point in the price cycle.
"The Phu Khanh basin can be a company maker. It is an unexplored basin and geologically is analagous to the producing basins in Southeast Asia," said Mike Watts, Pharos' managing director.
There is 2 billion barrels of produced oil in the neighbouring Cuu Long basin and the Phu Khanh basin could easily hold that, added Watts.
Industry watchers are keeping an eye on Eni's efforts in the area. Eni is now drilling a key shallow-water exploration well a short distance from its large Ken Bau discovery offshore Vietnam.
Pharos also holds a 30.5% working interest in Block 16-1 which contains 97% of the Te Giac Trang (TGT) field and is operated by the Hoang Long Joint Operating Company. A six-well drilling campaign will start in the third quarter this year and is planned to finish in the first quarter 2022.
Pharos said it is targeting a rise in gross production post-drilling to around 20,000 barrels of oil equivalent per day from the current 15,000 boepd at the TGT field, which has been pumping since August 2008.
Ed Story, Pharos' chief executive, said the field's economics were very good, with a breakeven oil price of less than $26 per barrel of oil equivalent.
Pharos also has a 25% working interest in the Ca Ngu Vang (CVN) field located in Block 9-2, which is operated by the Hoan Vu Joint Operating Company. Blocks 16-1 and 9-2 are located in the shallow water Cuu Long Basin, offshore southern Vietnam.
Production in 2020 from the TGT and CNV fields net to Pharos working interest average was 6,103 boepd.
The average realised crude oil price for 2020 was $44.70 per barrel. A premium to Brent of over $3 per barrel.
Recommended for you

Murphy Oil approves Vietnam plan, launches Cote d'Ivoire work