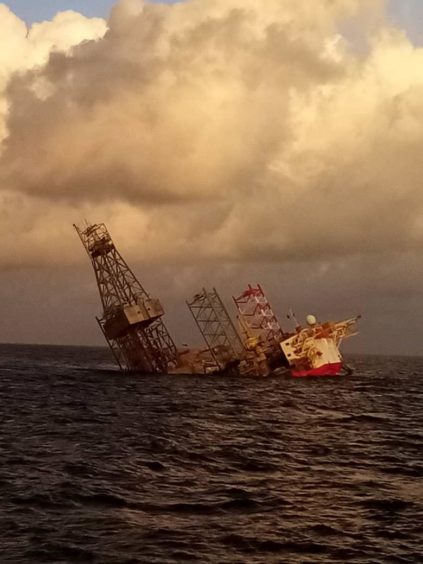 Malaysia's Velesto Energy is evaluating potential recovery options for its jack-up drilling rig NAGA (dragon) 7 that sunk off the Malaysian state of Sarawak while working for ConocoPhillips.
Velesto said yesterday that it "is investigating the incident and evaluating recovery options. While the rig is covered by insurance, potential recovery efforts are ongoing and monitored."
The driller said the incident occurred at the work site of the Salam-3 appraisal well in Block WL4-00 – operated by ConocoPhillips – due to "soil rapid penetration on 3 May."
"The rig tilted during the incident and subsequently on 4 May 2021, Tuesday, VELESTO NAGA 7 fully submerged at the location. Drilling activities have not commenced and no well has been drilled at the time of incident," added Velesto.
All personnel on board, totalling 101, were safely transferred to rescue vessels immediately after the incident, where 85 of these personnel have already arrived in Miri, Sarawak. The remaining 16 personnel are on route to Miri and are expected to arrive later this morning, said the company.
Energy Voice reported yesterday that the accident was the result of a jack-up leg punch through.
Industry sources told Energy Voice yesterday that the jack-up rig Naga (dragon) 7 started to sink after it apparently "punched through" the seabed. "What I understand by this is that when it started testing the seabed to take the full weight of the rig, it broke through the partially consolidated sea floor and through into unconsolidated mud below, in one corner apparently," said one industry source.
ConocoPhillips was considering drilling up to three wells offshore Sarawak this year – the Salam-3 appraisal and the Gagau-1 wildcat on Block WL4-00, and the Mersing-1 exploration well on Block SK 304 with the Naga 7.
The Naga 7 is a premium independent-leg cantilever jack-up rig that has a drilling depth capability of 30,000 feet and is rated to operate in water depths of up to 375 feet, according to Velesto.
Shell has also recently contracted Velesto Energy for drilling off Malaysia.
Petronas Carigali partners ConocoPhillips at Block WL4-00.
Recommended for you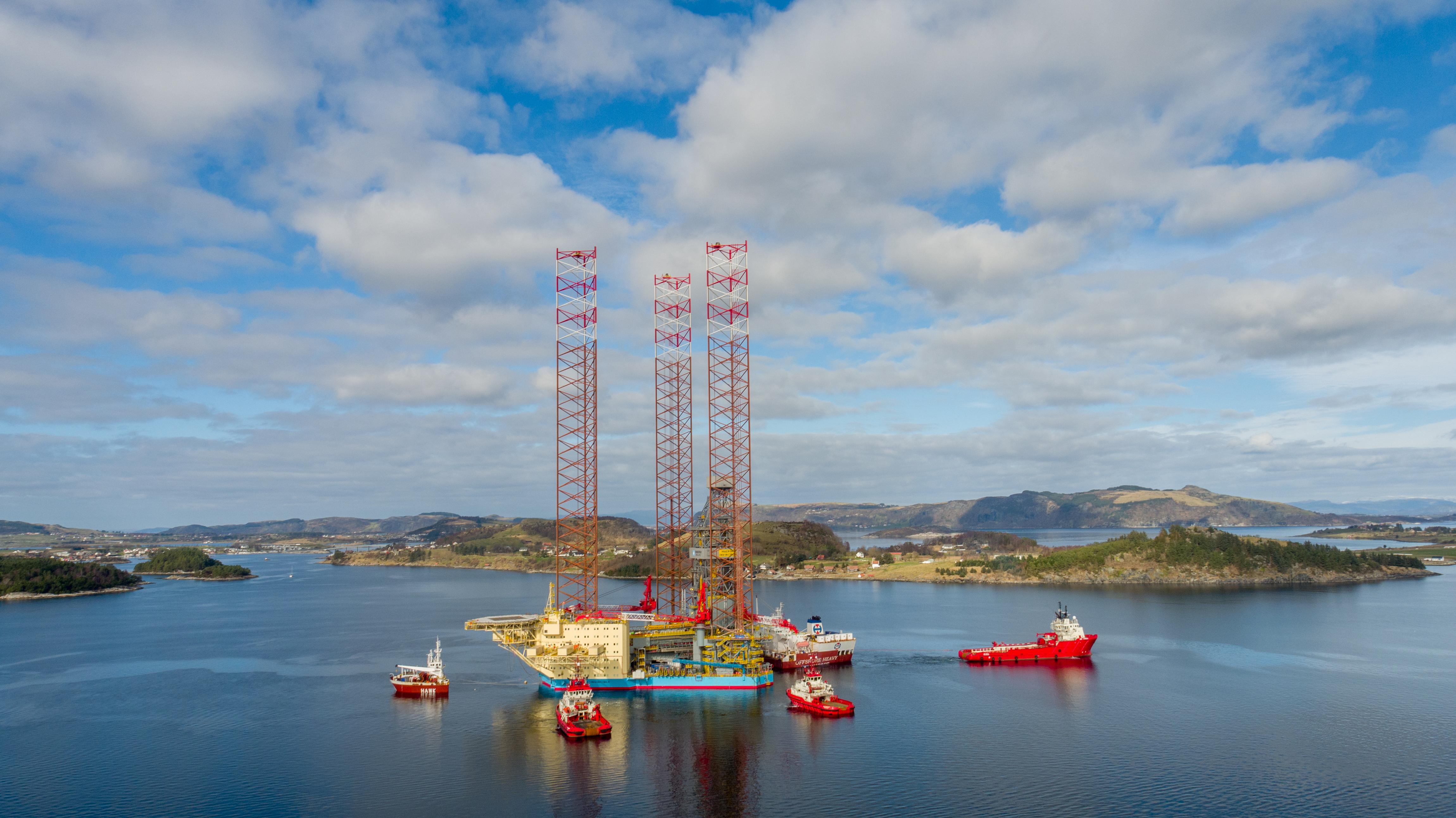 Norway well slot – Five exploration wells spudded with varying success