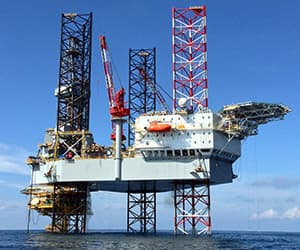 Offshore drilling company Valaris, which last week emerged from bankruptcy, has won a contract extension for its Valaris JU-115 jack-up rig offshore Thailand
Valaris said yesterday that Mubadala Petroleum had extended the jack-up rig charter by around 240 days.
The extension will start in the first quarter of 2022, and the heavy-duty jack-up rig will remain with Mubadala off the coast of Thailand until September 2022.
Previously, in a fleet status report shared earlier this month, Valaris said it had won a contract for the drilling rig with Mubadala offshore Thailand with an expected duration of about 240 days from February 2021 to September 2021
Valaris did not share the financial details on either the initial contract or the extension.
Valaris JU-115 is a Baker Marine Pacific Class 400 independent leg jack-up.
Mubadala is the operator of three shallow-water oilfields in the Gulf of Thailand – Jasmine in Block B5/27, Manora in Block G1/48 and Nong Yao in Block G11/48.
In April 2022, Mubadala says it will start a 40% partner role in G1/61 Erawan gas project where PTTEP will be the operator, replacing Chevron
Recommended for you

Harbour Energy seeks deep water rig for Indonesia probe