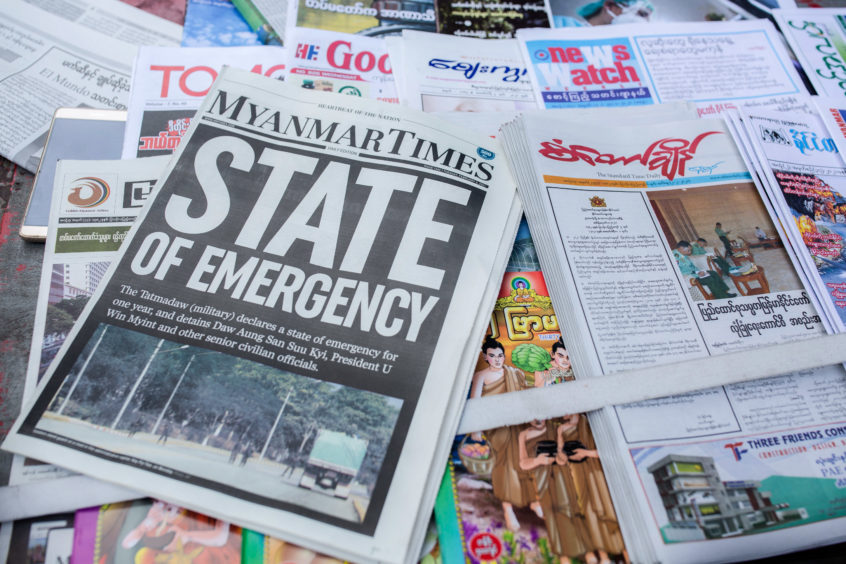 Total and Chevron will suspend cash distribution by a joint venture that counts a Myanmar state-owned company as a shareholder.
The French energy giant was recently criticised in French newspaper Le Monde for allowing Myanmar Oil and Gas Enterprise (MOGE) to benefit from the payments. Recent reports claim the pay outs eventually help Myanmar's military government while it continues a bloody crackdown following a coup earlier this year.
Moattama Gas Transportation Co., in which Total and Chevron have a combined 59.5% stake, is suspending all cash distribution to shareholders effective April 1 "in the light of the unstable context in Myanmar," Total said in a statement yesterday. The two oil companies made the joint proposal to suspend the payments at the unit's shareholders meeting, the French company said.
Myanmar Oil and Gas Enterprise (MOGE) owns 15% of the pipeline company that carries gas 400 kms from the offshore Yadana field in the country to the Thai border. Thailand's state-run energy explorer PTT Exploration & Production (PTTEP) owns 25.5%.
Yadana continues to produce gas "in accordance with applicable laws, so as not to disrupt the electricity supply that is vital to the local populations of Myanmar and Thailand," Total said.
The company added that it "condemns the violence and human rights abuses occurring in Myanmar and reaffirms that it will comply with any decision that may be taken by the relevant international and national authorities."
Chevron said the humanitarian crisis in Myanmar needs a collective response to improve the welfare of the people of Myanmar. "We are prepared to do what we can to support immediate needs and long-term development as soon as the situation allows," said the US giant.
"There are calls for further action against the military regime. We will comply with any sanctions imposed by the US government. Some people have called for the gas to be shut off – while others ask that funds to Myanma Oil and Gas Enterprise (MOGE), Myanmar's state-owned energy company and primary regulator, be placed in escrow. Any actions should be carefully considered to ensure the people of Myanmar are not further disadvantaged by unintended and unpredictable consequences of well-intentioned decisions," Chevron said yesterday.
"Gas produced by the Yadana Project is used to supply electricity for approximately half the population of Yangon, Myanmar's largest city, and also for people in Thailand. Effectively turning off the power to half of Yangon's homes, schools and hospitals – in the middle of a state of emergency and a pandemic – risks creating even more hardship," added Chevron.
"There has been debate on the benefits of the continued presence of US business in Myanmar. We believe responsible companies like ours that work to protect the human rights of their employees and support local communities with basic human needs including healthcare, education and energy, have a role to play in Myanmar today and in the future. We also consider that any action we take in breach of agreements and laws may open the door for another company that doesn't share our values to take our place," said Chevron.
Recommended for you

TotalEnergies has "definitively withdrawn" from Myanmar