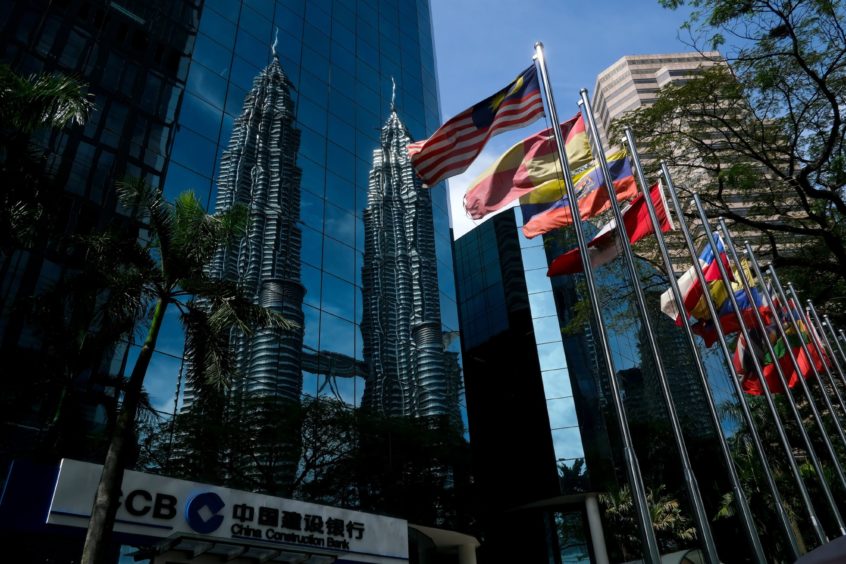 Serba Dinamik, one of Malaysia's leading oil and gas service and equipment companies, has been put on a Rating Watch Negative (RWN) list by Fitch Ratings as the firm faces an investigation over unverified contracts.
The Malaysian-listed company said last week that its auditor KPMG has not been able to verify contracts and transactions totalling MYR 3.5 billion ($850 million) with 11 customers, prompting an investigation by Malaysia's Securities Commission.
Many have been amazed at the speed of the company's growth which, it now appears, may have been aggressively recognised or, worse, deceptive. The company was ranked fourth by sales in 2019 among Malaysia's service and equipment companies for the oil and gas sector. It has operational facilities overseas in Indonesia, United Arab Emirates, Bahrain, UK and India.
Serba Dinamik claims there are no issues with the contracts and said it will appoint an independent company to review the issues. The company's second-largest shareholder has proposed removing KPMG as auditor, reported Reuters.
Reuters added that Malaysian state-linked fund management company Permodalan Nasional has expressed "deep concern" about the issues. Permodalan, Serba's fifth-largest shareholder does not believe there is merit in removing KPMG before the annual audit is finished.
Downgrade
Fitch said its long-term issuer default rating downgrade from BB to B reflects the pressure on Serba's liquidity and the elevated refinancing risk from its short-term debt maturities in 2021 and its $222 million sukuk due May 2022.
"We believe the company's access to debt funding has been compromised after its auditor, KPMG, requested an independent review when a 2020 statutory audit raised multiple questions over the company's operations. The Rating Watch Negative (RWN) takes into account the plans for the independent review and the uncertainty over the completion of the review, and the limited time to maturity of its bonds. We expect to resolve the RWN following the completion of the review and the company demonstrating it has access to funding to enable it to refinance its upcoming debt maturities," Fitch said today.
"KPMG, in the process of the 2020 statutory audit, requested for an independent firm to review Serba to assess the veracity and accuracy of parts of its business. This includes a review of some of its suppliers as well as 11 customers accounting for total sales transactions of MYR2.32 billion, trade receivables balance of MYR652 million and materials-on-site balance of MYR569 million. An independent firm will be appointed within the next few days to start the review," added Fitch.
"We think the company had strong access to multiple forms of capital before the KPMG findings, which, combined with its proactive refinancing strategy, would have enabled it to refinance its short-term debt and undertake liability management. However, the independent review has hurt its ability to address its short-term maturities, resulting in the multiple-notch downgrade," said the ratings agency.
Fitch believes the issues raised by KPMG and the review will constrain Serba's ability to access capital markets to manage its liabilities. It had MYR 836 million in cash at end-2020 versus short-term debt due of MYR 807.5 million. It raised MYR 508.6 million in a private placement in February 2021 and drew down MYR 100 million from Islamic commercial paper (ICP). It also has $225 million of sukuk due in 2022 for which it may have to consider other refinancing options.
Cash preservation should now be a priority. "We believe Serba's top priority under these circumstances will be to ensure the continuity of its operations. In our opinion, cash will be deployed to ensure that its oil and gas service contracts are carried out smoothly, rather than servicing or redeeming debt. Serba has indicated that its banks have not frozen or withdrawn any facilities to date. However, Serba may face limited access to funds if the independent review reveals any anomalies," said Fitch.
Recommended for you

Malaysia's Petronas signs up for long-term US LNG supply