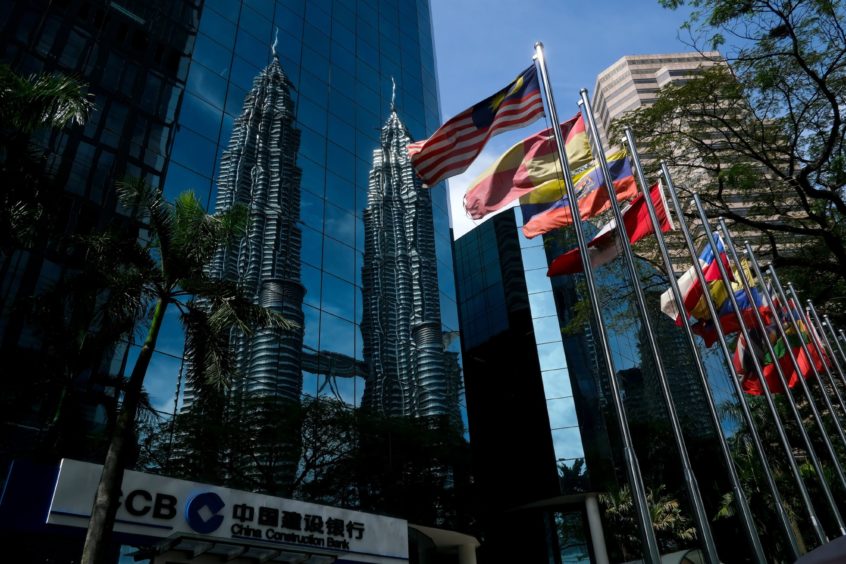 Petronas and Hess have agreed amendments to an existing upstream gas sales agreement for fields offshore Malaysia that cements the value of the US-based company's North Malay Basin assets. This makes any potential divestment process easier as Hess focuses on its prolific acreage offshore Guyana.
"This gas sales agreement now cements the value of the NMB (North Malay Basin) and lays the groundwork for a sale as Hess needs billions of dollars for Guyana," a Kuala Lumpur-based industry source told Energy Voice.
"Of course they would deny they are looking to sell," added the source.
But Hess, which has a collection of gas fields in the North Malay Basin (NMB) offshore Peninsular Malaysia (PM) and in the Malaysia-Thailand Joint Development Area (JDA) with 50% equal partner Petronas, has contemplated selling its Malaysia assets in the past, according to industry sources in Southeast Asia.
"The Malay basin assets are a significant source of cash for Hess. However, there was certainly a belief that you could put an offer on the table and they would listen," said another Malaysia-focused industry source.
Hess has long considered the JDA and North Malay Basin assets as significant long-term, low-cost cash generators, producing stable production and free cash flows, that provide funding for its "compelling, long-term opportunities in Guyana."
Given the prolific opportunities offshore Guyana, in South America, it would come as no surprise if the Malaysian assets are up for sale, as the US company high grades its portfolio focused around its Guyana interests.
Significantly, "it's no coincidence that the North Malay Basin assets still reside in Hess' portfolio, even after several price slumps in the past decade, with its CEO calling it a cash engine along with its Gulf of Mexico properties. If Hess is indeed looking to monetise this, it may be that it's calculating that rising oil prices of the past few months could embolden potential suitors, so it may be an opportune time to take this cash engine to market, and cash up to squeeze more growth out of its assets in the Americas," Readul Islam, an Asia upstream specialist at Rystad Energy, told Energy Voice.
Potential buyers for Hess in Malaysia?
PTT Exploration & Production (PTTEP) has been interested in Hess' Malaysia assets in the past and the Thai national upstream player would be a natural acquirer. Cashed-up PTTEP has made no secret of its interest in M&A deals, with a particular focus on assets located in its region of experience, notably Southeast Asia, where the operating risk is moderately low.
In 2019 PTTEP purchased Murphy Oil's Malaysia assets for $2.1 billion and has recently enjoyed plenty of exploration success in the country with partner Petronas, Malaysia's national oil company.
"With the NMB assets producing ~30 kboe/d (Hess working interest) in 2020 and growth expected as further phases come online, existing players in Malaysia wouldn't mind the chance to get their hands on that gas. Hibiscus could diversify by adding significant gas assets to its portfolio, Mubadala could add more Malaysian gas besides its upcoming Pegaga project, PTTEP and SapuraOMV could add Peninsular Malaysia exposure," said Islam.
The revised North Malay Basin agreement
The revised agreement covers the sale and purchase of gas from the Kangsar field in PM302 production-sharing contract (PSC), as well as gas produced from any future fields in the PM325 Block, Hess said earlier this week.
The Kangsar gas field was found in 2018 and forms part of the recently approved North Malay basin (NMB) Phase 4A development, which is aiming to pump first gas in the third quarter 2022. Hess and Petronas last year signed a heads of agreement to unitise the Kangsar field for development.
Zhiyong Zhao, vice president of Hess Asia, said the amended agreement "delivers access to new gas supplies that are critical to Malaysia's economic prosperity and energy security" and strengthens Hess' position as "a key natural gas supplier for the country."
"The NMB project, comprising PM302 and PM325 PSCs, is a long-life natural gas asset consisting of 10 discovered natural gas fields with an estimated gross recoverable resource of more than 1.5 trillion cubic feet of natural gas and more than 20 million barrels of condensate," said Hess.
"Hess Malaysia is currently in phase 2 of the NMB development. The drilling programme for phase 3 is expected to commence in the third quarter of this year with first gas planned in the first quarter of 2022," Hess said.
Hess operates the North Malay Basin – Integrated Gas Development project, located 186 miles offshore Peninsular Malaysia, under a PSC with Petronas. The field was discovered in 1979 and began production in 2013. North Malay Basin full field development achieved first production of natural gas in July 2017.
Block A-18 in the Malaysia/Thailand Joint Development Area (JDA) is located in the Gulf of Thailand about 93 miles from Kota Bharu, Malaysia and 161 miles from Songkhla, Thailand. It is operated by joint venture Carigali Hess. Gas was discovered in 1971 and production began in 2005. Hess and Petronas Carigali each hold a 50% share in the block.
Guyana
Hess has a 30% stake in the 6.6 million acre Stabroek Block, offshore Guyana, that holds 18 discoveries to date, which have established the potential for at least five FPSOs producing more than 750,000 barrels of oil per day by 2026. Gross discovered recoverable resources for the Stabroek Block are currently estimated at approximately 9 billion barrels of oil equivalent with multi-billion barrels of additional exploration potential on the block, according to Hess.
Hess also has a 15% share of the Kaieteur Block offshore Guyana, adjacent to the Stabroek Block. The Kaieteur Block is approximately 3.3 million acres, which is equivalent in size to more than 580 deep-water blocks in the Gulf of Mexico, said Hess.