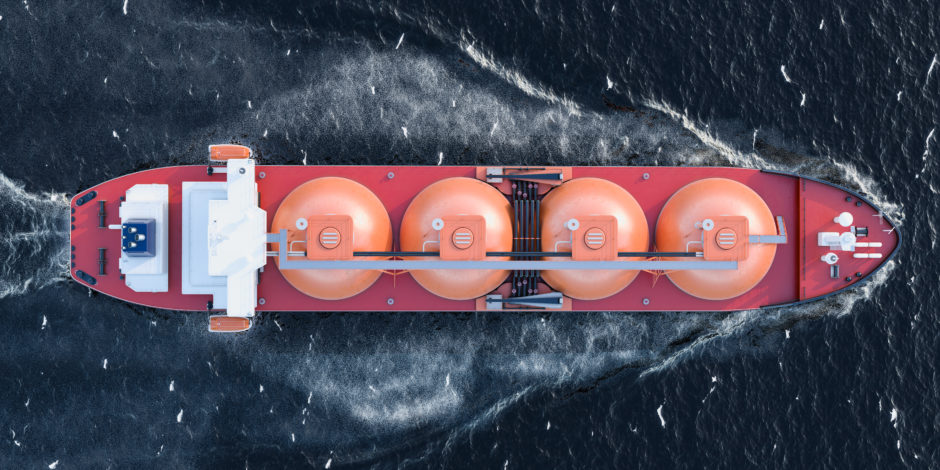 Surging demand will see China become the world's largest importer of liquefied natural gas (LNG) this year, stealing the crown from Japan, according to forecasts from energy research company Wood Mackenzie.
After a lacklustre 2020, Asian LNG demand firmly returned to growth in the first five months of 2021, with China the single biggest contributor. Wood Mackenzie now expects 11 million tonnes of demand growth from China this year, meaning the nation will account for over half of the 18 million tonnes increase in global LNG demand forecast for 2021. With its LNG demand bolstered by clear policy support and strong gas market fundamentals, China's top spot looks assured for years to come, predicts the research company.
The resilient gas demand growth is in large part driven by China's overall economic performance. But LNG demand is also supported by strong growth within the space heating and industrial gas demand sectors, but most notably due to rising electricity consumption.
In the first four months of this year, demand for gas-fired power generation jumped 14% year-on-year, said Wood Mackenzie.
"To keep up with demand, power plants have purchased more gas and are running gas-fired units for longer. But with the Asian spot LNG price above US$10/mmbtu, users have an increasing preference for lower-cost pipeline gas when available. However, pipeline gas supply remains constrained, and for power generators under political pressure to ensure electricity supply, this has encouraged more LNG imports, even at higher cost," said Xueke Wang, Asia Pacific gas analyst at Wood Mackenzie.
"Spot LNG has been the most competitive gas import option into China for the past two years. But rising prices have now brought this competitive advantage to an end, and LNG may well become a cost-disadvantaged supply option versus pipeline imports over the next two years. We will be watching closely how Chinese demand responds to these price movements," added Wang.
However, there are risks to Wood Mackenzie's bullish China LNG demand forecast. Any unforeseen economic slowdown or a resurgence in COVID restrictions could reverse the positive outlook, warned Wang. There is also the potential for a boost in supply from domestic production and more rapid growth in Russian pipeline imports.
That said, "with Russian piped gas currently the lowest-cost import option at the Chinese border we expect continued strong growth in Russian gas as cost-competitive supply increases and domestic pipelines expand. But this still won't be enough to meet anticipated demand, and China requires significant further imported LNG to sustain domestic demand growth. Given the country's gas market fundamentals, China looks certain to remain the world's top LNG importer for many years to come," said Wang.
Japan has been the world's largest LNG market for decades. The country's utilities and trading houses underpinned decades of LNG supply growth, signing long-term contracts that formed the bedrock of the industry. But as Wood Mackenzie said, nothing lasts forever, and with Japan's LNG demand in long-term structural decline, China will this year become the world's largest LNG market.