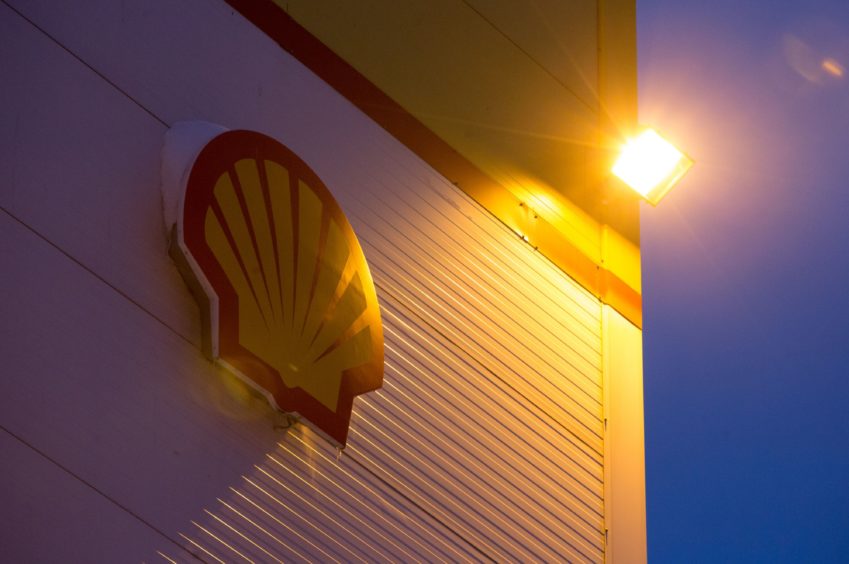 Shell has failed to generate any significant interest in the sales process for its share of the giant Abadi LNG project one year after the Indonesian government announced the Anglo-Dutch supermajor's intention to divest.
Shell's 35% stake in the Masela Block offshore Indonesia is valued at $800 million to $1 billion, data from Rystad Energy shows. But, despite the block's proximity to Asian demand markets, it is proving tough to find buyers for one of the world's largest undeveloped gas resources. Japan's Inpex operates the project with the remaining 65% share.
Industry sources told Energy Voice that China's state-backed Sinopec was in talks with Shell earlier this year about buying into Abadi. However, those discussions for a share of Abadi, which holds 360 billion cubic metres (cm) of gas, appear to have fizzled out.
A Japanese Chinese alliance seems unlikely especially due to political friction between the two nations.
It would also be surprising if a Chinese state-owned enterprise received approval from Beijing to buy out Shell as the Abadi field is carbon-dioxide (Co2) heavy. China has pledged to reach carbon-neutrality by 2060 and additional investments in Co2-intense assets seem less likely just now.
There is no doubt China is hungry for more liquefied natural gas (LNG). Surging demand will see China become the world's largest importer of LNG this year, stealing the crown from Japan, according to forecasts from energy research company Wood Mackenzie.
Even so, putting aside the Co2 issues and political tensions with Japan, the proposed Abadi development is not commercially attractive. The breakeven LNG price, based on delivery to Asia, is estimated at around $8 per million British thermal units (MMBtu). At the very least, Abadi would need to sell gas for at least $6/MMBtu to make a 10% return.
In comparison, Qatari projects can breakeven at around $4/MMBtu based on delivery to Asia. Qatar is reportedly in talks to make Chinese companies partners in its LNG gas expansion project, the world's largest, in a shift from the Gulf state's reliance on western majors for technology and global outreach. In April, CNOOC, China's third-biggest oil company, signalled its interest to become a partner in Qatar's $29 billion North Field LNG expansion project, that will be the world's largest.
Significantly, Abadi remains a high-risk high-cost project and Inpex's history as a developer is woeful. The Inpex-led Ichthys LNG project in Australia suffered multiple delays during construction and significant cost blowouts that saw the development cost jump from an expected $34 billion to over $45 billion.
Development of Abadi's proposed 9.5 million tonne per year (mtpy) onshore liquefaction scheme will be technically challenging and is expected to cost around $18 billion to $20 billion. The project includes a large FPSO unit capable of handling 51 million cm per day of gas and up to 36,000 barrels per day of condensate, as well as a deep-water trunk pipeline from the Abadi field to proposed liquefaction facilities on Yamdena in the remote Tanimbar Islands.
Wary buyers
No wonder potential buyers remain wary.
Indeed, it will be a challenging project for Shell to exit, Prateek Pandey, vice president analysis at Rystad told Energy Voice. Although Inpex is committed to the project, the proposed onshore-based LNG development concept still involves risk, said Pandey. "Flow assurance issues will be a major challenge in the onshore concept and then the high concentration of Co2 is a worrying factor too," he added.
Apart from the acquisition price tag, any potential buyer would need to stump up over $5 billion in development costs for Shell's 35% equity share. Moreover, Indonesian upstream regulator SKKMigas would probably prefer a buyer with technical expertise for such a large LNG development, cautioned Prateek.
It's unlikely other supermajors would takeover Shell's stake. Asian national oil companies NOCs), with ready access to home markets, could be a better fit. But given the challenges associated with Abadi, it's hard to see the Chinese NOCs, Malaysia's Petronas, or Thailand's PTT Exploration & Production (PTTEP), getting involved.
Ultimately, an all-Japan alliance seems most likely. Inpex will be hoping to persuade domestic utilities and energy trading firms to come together and make Abadi an all-Japan affair. However, Japanese companies are facing the prospect of falling oil and gas demand amid an accelerating energy transition at home. This makes new investments uncertain.
Publicly, Inpex reports that the Abadi LNG project is on track for a potential FID in 2022 with first gas targeted by 2028. But this seems unrealistic, especially as Shell continues to drag its feet. Until a buyer can be found for Shell's stake, FID seems a long way off.
Ironically, the project could have been well advanced by now if Indonesian President Joko Widodo had not vetoed the previously proposed – and potentially cheaper – floating LNG (FLNG) concept in 2016. The project had been approved by the Energy and Minerals Resources Ministry, as well as upstream regulator SKK Migas. At that time, Inpex and Shell estimated the FLNG option would cost around $14 billion.
Recommended for you

Petronas and ExxonMobil show interest in Shell's Masela LNG divestment