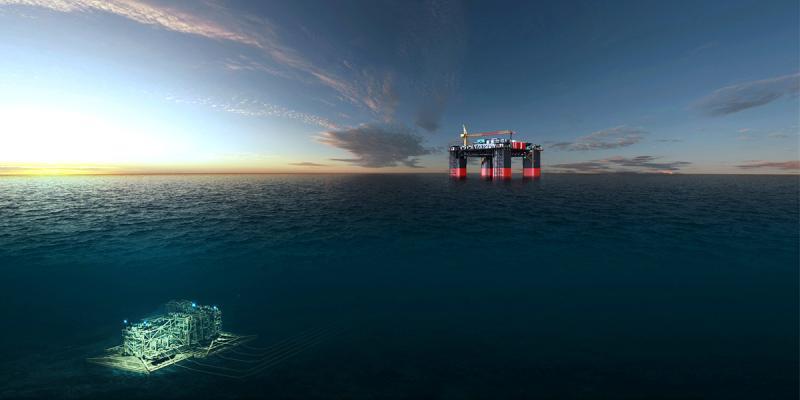 The Chevron-led Gorgon LNG venture in Australia will proceed with a $4 billion investment for the Jansz-Io compression development that will keep customers in Asia supplied with gas for decades. Significantly, the subsea compression project, needed to move the gas from the deep seas to shore, will be the first of its kind outside of Norway.
Chevron said the Jansz-Io Compression (J-IC) project marks the US giant's most significant capital investment in Australia since the approval of Gorgon Stage 2 in 2018.
The project, which is expected to take five years to complete, will improve gas recovery from offshore wells at the Jansz-Io field and help keep the three-train 15.6 million tonne per year liquefied natural gas (LNG) export plant filled for decades.
A modification of the existing Gorgon development, J-IC will involve the construction and installation of a 27,000-tonne normally unattended floating Field Control Station (FCS), about 6,500 tonnes of subsea compression infrastructure and a 135km submarine power cable linked to Barrow Island.
J-IC follows the Gorgon Stage 2 project, which is nearing completion of the installation phase, to supply gas to the Gorgon plant from four new Jansz-Io and seven new Gorgon wells, said Chevron.
The Gorgon Project is one of the world's largest natural gas projects, the US company said on its website. "With total daily production averaging 2.1 billion cubic feet of natural gas and 15,000 barrels of condensate in 2020, the Gorgon Project will continue to be an important pillar of the Australian economy for decades to come. Unlocking this energy puts Australia in a prime position to meet future demand and provide a clean-burning fuel, both at home and overseas," said Chevron.
The Chevron-operated Gorgon Project is a joint venture between Chevron (47.333%), ExxonMobil (25%), Shell (25%), Osaka Gas (1.25%), Tokyo Gas (1%) and JERA (0.417%).
CO2 injection
Gorgon is anticipated to have the lowest greenhouse gas emissions intensity of any LNG project in Australia, reckons Chevron.
A Carbon Dioxide (CO2) Injection Project involves the design, construction and operation of facilities to inject and store reservoir CO2 into a deep reservoir unit, known as the Dupuy Formation, more than two kilometres beneath Barrow Island. This is expected to reduce greenhouse gas emission from the Gorgon Project by about 40%, or more than 100 million tonnes over the life of the injection project, according to Chevron.
The Gorgon facility incorporates many leading design features aimed at maximising energy efficiency and minimising greenhouse gas emissions, added Chevron.
Recommended for you

Chevron expects even less CO2 injection at Gorgon than last year