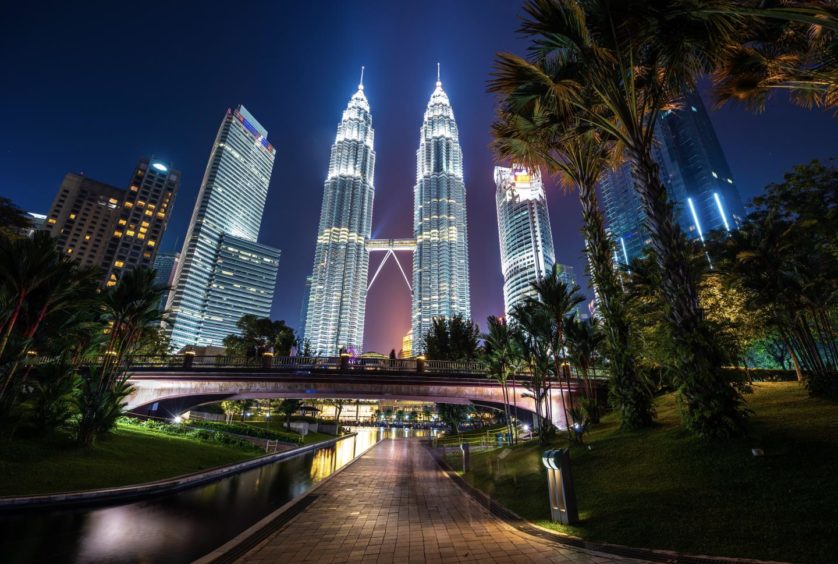 Malaysia's Petronas, which has yet to make a firm carbon-neutral pledge, will deploy solar energy at the group's assets across Malaysia to boost efficiency and cut carbon emissions as part of its sustainability agenda and "aspiration" of Net Zero Carbon Emissions by 2050 (NZCE 2050).
Last November, Petronas announced its "aspiration" to achieve net zero carbon emissions by 2050, but the company, which is one of the world's top liquefied natural gas (LNG) suppliers, has yet to make a concrete commitment.
Nevertheless, Petronas sees significant growth ahead for solar and wind, particularly as a hedge against volatile fossil fuel prices, and the company is investing in the energy transition.
Petronas said yesterday that four of its assets will be installed with ground-mounted and rooftop solar systems this year, which will result in a combined capacity of over 66 megawatt peak (MWp) installed, and will help Petronas achieve reductions of 58,000 tonnes of carbon dioxide equivalent per annum.
"This effort includes the completed 8.33MWp solar rooftop installation at Malaysia Marine and Heavy Engineering Holdings's yard in Pasir Gudang, Johor, namely MMHE West, which is the largest of such installation in a single compound in Malaysia, as well as a 7.3MWp solar rooftop installation at Universiti Teknologi Petronas in Seri Iskandar, Perak, which is on track for completion by end of 2021," said the Malaysian national oil company (NOC).
"The remaining two projects in the pipeline include a 49MWp ground-mounted and rooftop solar installation at Pengerang Integrated Complex in Johor, which is targeted for completion in 1QFY22, as well as a 1.4MWp solar rooftop installation at Institut Teknologi Petroleum Petronas (INSTEP) in Terengganu," added the NOC.
Petronas noted that the combined installed capacity at the four assets, for scale, can generate enough energy to power more than 20,000 households.
Petronas said that moving forward, it will continue to assess the energy consumption of its assets and the group's portfolio to identify opportunities for electrifying processes and maximising renewable energy use as part of a phased approach towards achieving its aspiration of Net Zero Carbon Emissions by 2050 (NZCE 2050).
Petronas said in its latest quarterly results that it would intensify its efforts to achieve its "net zero carbon emissions by 2050 aspirations." Upstream operations posted a 26% cut in greenhouse gas emissions during the first quarter 2021 compared to the same period a year ago. This was mainly driven by emissions reduction efforts from hydrocarbon flaring and venting, said Petronas. However, upstream output was also down over the period.
The Malaysian NOC has yet to publicly set out a firm carbon neutral strategy.