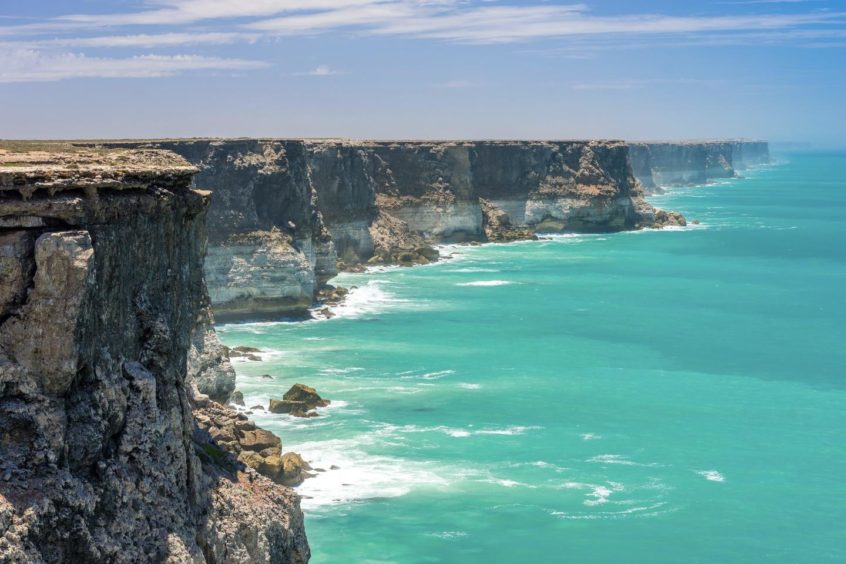 Earlier this month Murphy Oil joined a long list of explorers, which includes BP, Equinor, Chevron, Karoon Energy, Bight Petroleum, and their joint venture partners, that have now exited and passed over the opportunity to unlock the Great Australian Bight.
If you were into high-stakes exploration the Great Australian Bight had it all. Deep water, harsh climate and an enigmatic oil-prone petroleum system.
Will the Bight be a way-marker on the path to a low-carbon future, or a missed opportunity to develop a valuable resource? Simon Molyneux, managing director at Perth-based Molyneux Advisors, which provides upstream advice to the oil and gas sector, delves deeper into the Bight for Energy Voice.
Murphy Oil submitted a surrender application to Australia's National Offshore Petroleum Titles Association for permit EPP43 on 14 July 2021. The permit was the last remaining petroleum exploration title in the Great Australian Bight basin (the Bight basin). The Bight basin is a vast under-explored area of clastic sediments off Australia's southern coast. If you are into high-stakes, frontier petroleum exploration the Bight basin had it all:
• An enigmatic petroleum source that had teased explorers since the first well drilled in 1972.
• A Cretaceous clastic delta system and older rift system with more in common with the tectonics of Antarctica and southern Africa than Australia's ancient continental rocks.
• Water depths from one hundred to several thousand metres.
• A near pristine environment containing huge sharks, abundant whales and a valuable tuna fishery.
• Remote stormy seas, fully exposed to the Southern Ocean, storms roll past throughout the year with swells up to 14m.
• Extreme remoteness, you can be hundreds of kilometres offshore, many hundreds more to a population centre and even further to a safe harbour or logistics base.
The petroleum exploration opportunity burned bright through the last decade and fizzled out with the submission of a government form on the 14 July 2021.
Nine unsuccessful petroleum exploration wells had been drilled in the Great Australian Bight when in 2007 a Geoscience Australia research cruise dredged a potentially rich Cretaceous-age, oil-prone rock from a Bight basin canyon close to the Eyre terrace. The presence of such a rich oil-prone source rock re-rated the hydrocarbon potential of the Bight basin. The area was released by the Australian government for bidding in 2010 and, in 2011, BP were awarded four permits with an eye-popping AU $605 million work program of 3D seismic acquisition and 4-commitment exploration wells.
The exploration world's head turned towards the Bight basin. Between 2011 and 2013, supermajor Chevron, Australian small-cap Bight Petroleum and US-independent Murphy Oil (with local Australian JV-partner Santos) were awarded additional permits by committing to regional 3D seismic acquisitions and commitment drilling programs. Latterly, Karoon and Santos (with JV partner JX Nippon) created a permit checkerboard that at its maximum extent stretched from Cape Arid in eastern Western Australia to Port Lincoln in South Australia.
Each of the players considered their permits offered a chance to make a material petroleum discovery. Material is a word used by explorers to mean a discovery that makes an impact to the company they work for. For BP this might be 100-200 million barrels, or for small-cap Bight Petroleum a much smaller number, nevertheless in the Bight basin the discovery needed to be 'material' and make money. Making money in a frontier basin is hard, without existing production infrastructure or a logistical framework. Tens to hundreds of Millions of dollars are spent before discovery, in exploration drilling and appraisal drilling after discovery. Then billions more are required to build the infrastructure that will enable development and production of the hydrocarbons. The journey from exploration to production takes a minimum of around three years and can take decades before profits are made.
BP believed it had licensed the prime portion of the basin and illuminated the subsurface with thousands of square kilometres of state-of-the art 3D seismic processed by PGS and its in-house technical specialists. By 2013, it was seeking a partner to select drillable prospects and share the costs of drilling. The partner search brought in Statoil (now Equinor) to share risk and the venture contracted Diamond Offshore Drilling to bring a newbuild ultra-deep-water rig, the Ocean Great White, to drill two exploration wells.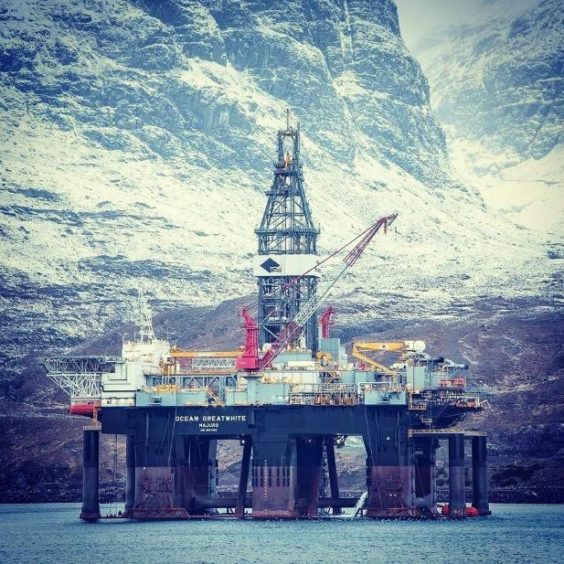 Following BP's leadership, the Chevron and Murphy-led ventures acquired 3D seismic datasets which together created an enormous regional 3D subsurface image of the Bight spanning more than 40,000 square kilometres. With these data explorers could select the most material exploration targets. Total were rumoured to be interested in an entry, Shell and Exxon were taking a wait-and-see approach.
Suddenly in October 2016 the mood changed. With the new rig about to leave its Korean yard, an offshore supply base ready for work in Adelaide and environmental approvals almost in-hand, BP abruptly announced that it would not be progressing its exploration drilling program. BP's strategic direction had shifted and no longer backed the exploitation of frontier exploration positions. BP abandoned the drilling program, reneged on commitment exploration wells, backed out of the joint venture and left Statoil holding the exploration permits.
Statoil, while changing its corporate name to Equinor, assumed operatorship of two of BPs four permits and again began preparations for exploration drilling.
Meanwhile Chevron announced in October 2017 plans to abandon their committed four well exploration campaign citing a focus on their north-western Australia business. They handed the permits back to the government, reneging on over $100 million dollars of committed spend in the process.
The Murphy venture without a commitment exploration well and 3D seismic acquired in 2014 played a waiting game. With no need to drill quickly they could see how the game developed through the action of others and proceed to drill or drop the permits at their own discretion.
As matters turned out the Murphy venture could not watch the actions of others. Equinor with environmental plans accepted for drilling of the Stromlo-1 well announced in February 2020 their plans to exit the Bight basin. No plans for exploration drilling by others remained.
Bight Petroleum and Karoon, despite gaining acceptance of their environment plan for seismic acquisition in 2019 did not acquire seismic and remain in a permitting no-man's land of attempted work program variation, or surrender. The Santos/JK-Nippon venture surrendered their permit after completing their primary-term exploration program.
What went wrong? Why did exploration drilling not eventuate? There are three reasons:
1) The exploration sentiment shifted: Driven by structurally lower oil prices (US $50/bbl in 2016 rather than US $120/bbl in 2011) the sentiment in petroleum exploration moved from frontier unproven long-term venture, to short- to medium-term ventures in advantaged geographies, ideally with a lower-cost of development near to infrastructure.
2) The opportunity did not outweigh the risks: There was vocal stakeholder opposition to petroleum activity in the Bight basin. The case for safe, responsible operations was succinctly articulated by Equinor and others. Without an internal strategic platform (Point 1) to underpin stakeholder engagement the explorers could not sustain the argument.
3) The energy transition: Frontier petroleum exploration and development is a multi-decade endeavour, where billions must be invested up to a decade before profits are made. The energy transition, which has been influencing strategic thinking since the latter 2010s, introduces uncertainty into the calculation as to whether profits will ever be made from the product produced. Factoring this uncertainty, alongside structurally lower prices (Point 1) diminish the business case for frontier exploration and sends explorers along different paths.
There is perhaps a fourth reason, the material prospectivity does not exist in the Bight? Much of the subsurface data is in now in the public domain. A review of these data, integrated with technical publications demonstrate the presence of source, seal, reservoir and prospects with direct hydrocarbon indicators. The exploration prospectivity does exist, but the external context has shifted. Lower prices, lack of stakeholder support and the energy transition mean frontier exploration has almost no support in boardrooms in Australia, London, New York or Houston. These global, and local, factors mean that unless, or until frontier petroleum exploration comes back into fashion Australia Inc. will miss out on the investment and returns that successful development of the material petroleum resource Great Australian Bight could have brought.
Recommended for you

Santos seeks investors for Dorado as $2bn oil project enters FEED