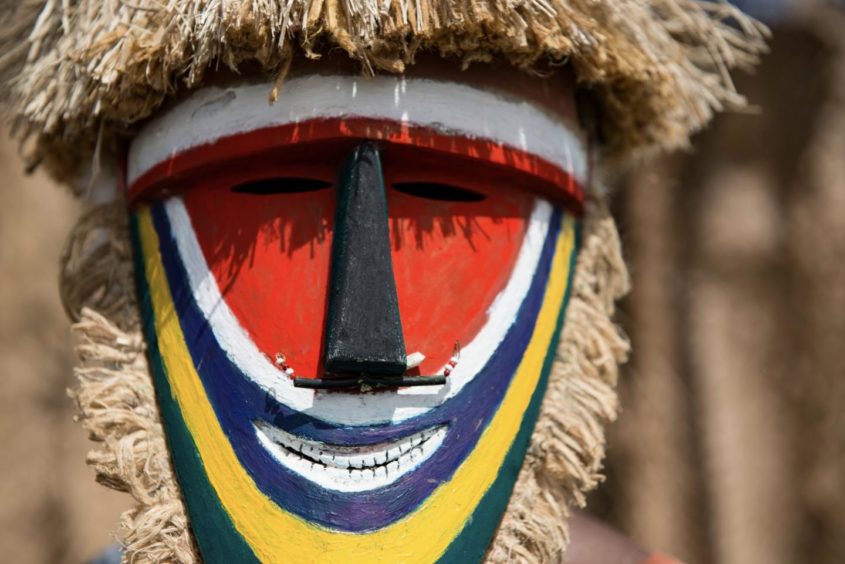 TotalEnergies and its partners are targeting to start front-end engineering and design (FEED) work at the Papua liquefied natural gas (LNG) project, led by the French company, next year. Significantly, ExxonMobil could also be close to cutting a critical deal with the Papua New Guinea (PNG) government that would help expand the development.
Oil Search, a partner in Papua LNG, said during its second quarter results today, that the slimmed-down expansion of the proposed LNG export scheme in PNG will enter the pre-FEED phase later this year with FEED in 2022.
Oil Search acting chief executive Peter Fredricson, who replaced Keiran Wulff last week after Wulff's shock resignation, said that work on the financing, technical, and commercial aspects of the project progressed during the second quarter.
Meanwhile, talks on the development of the ExxonMobil-operated P'nyang field have also restarted with the government in recent weeks. This potentially opens the opportunity for a third LNG processing train to be added to Papua LNG. The original plan included developing P'nyang alongside Papua LNG, but ExxonMobil has yet to agree development terms with the government. PNG has been holding out for a better deal that provides more benefits for the Pacific Island nation.
Earlier this month, PNG Prime Minister James Merape said a state negotiating team has been established to hammer out an agreement for P'nyang with ExxonMobil. Merape said he is hoping to announce a deal with ExxonMobil on 16 September, when the country celebrates its 46th Independence anniversary.
The arrival of new boss, Peter Larden, who has taken over the role of managing director at ExxonMobil in PNG from Andrew Barry, could help smooth over the differences that have thwarted a deal so far.
Positively, PNG petroleum minister Kerenga Kua said yesterday that he sees a strengthening relationship between the government, ExxonMobil and the PNG LNG project. Kua added he looked forward to working with Larden.
Larden takes over from Barry, who after serving the PNG LNG project for almost six years, assumed a new position as vice-president global LNG marketing for ExxonMobil in Singapore.
A three-train LNG expansion project would double LNG exports from PNG. But the collapse of negotiations with the PNG government over the past year or so leaves outstanding the critical deal to develop P'nyang.
Significantly, it appears ExxonMobil and the government could be close to clinching a deal. Otherwise, Papua LNG will need to proceed alone, which some analysts doubt is feasible.
Doubts remain around claims that Papua LNG would proceed without P'nyang, especially given ExxonMobil may have a veto right over Papua, and given the delay entailed in redoing pre-FEED work and commercial access arrangements.
Still, the window of opportunity to expand PNG LNG is narrowing as more cost-competitive LNG export projects are soon expected to be sanctioned in Qatar.
Papua LNG progress
Following a meeting with the PNG government in early May, TotalEnergies said that it is hoping to take a final investment decision (FID) on the two-train 5.4 million tonne per year Papua LNG project in 2023
This follows the signature and the reconfirmation of the Papua LNG Gas Agreement in 2019, the signature of the Fiscal Stability Agreement and the award of the License extension in February 2021.
Papua LNG will target the production of the two main discoveries of Block PRL-15, Elk and Antelope. The gas produced by these fields will be shipped by a 320 kilometres onshore/offshore pipeline to the Caution Bay site for liquefaction. This will be integrated to the existing PNG LNG facilities, operated by ExxonMobil, in Caution Bay.
"I confirm that this project is ranking very high in TotalEnergies' portfolio given its proximity to growing Asian LNG markets and we will dedicate all necessary resources," TotalEnergies chief executive Patrick Pouyanné said in May.
Total operates the Elk and Antelope onshore fields and is the largest shareholder of the PRL-15 permit with a 31.1% share, alongside partners ExxonMobil (28.7%) and Oil Search (17.7%), post the State back-in right of 22.5%.
Following Santos' proposed takeover offer last month for Oil Search, which has major stakes in Papua New Guinea's emerging LNG sector, a bidding war could emerge. Likely acquirers include ExxonMobil and TotalEnergies, both of which have big shares in the PNG projects.
Oil Search have world class assets but the departure of the chief executive leaves the company rudderless at a critical point with major investment decisions looming in PNG. While the board will be seeking a successor, analysts at investment research house Bernstein expect rivals to be preparing further bids.
Recommended for you

Petronas and ExxonMobil show interest in Shell's Masela LNG divestment