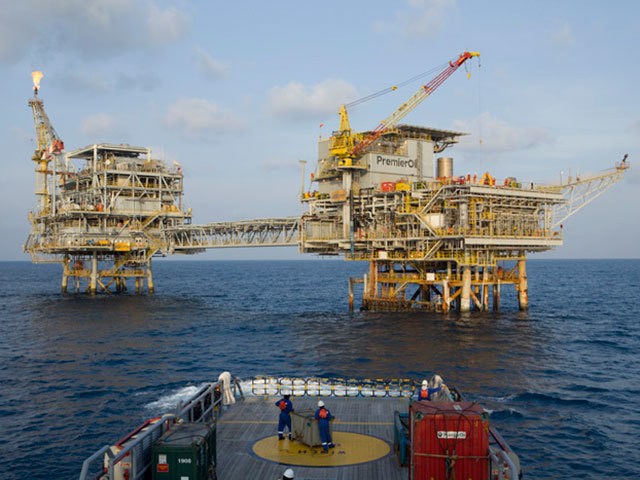 UK-based upstream player Harbour Energy has restarted development well drilling at its Natuna Sea Block A offshore Indonesia after operations were suspended due to a helicopter accident last week.
Drilling operations are back to normal as of Tuesday following repairs to the helicopter deck, Indonesian upstream regulator SKK Migas told local publication Petromindo.
The regulator did not provide details about the helicopter accident but said there were no fatalities. Sources told Petromindo that strong wind had caused equipment to fall from the helicopter and that several crew members were injured.
Harbour Energy confirmed that an incident occurred on 20 July in Indonesia. At 13:12 local time a helicopter experienced a hard landing on the Soehanah rig, operated by Vantage, which is currently working in Natuna Block A, a Harbour Energy spokesperson told Energy Voice.
"The rig was operating at Premier's Anoa platform. No personnel in the helicopter, on the rig or on the Aona platform were injured," added the spokesperson.
"Anoa production and rig floor activities are in the process of being restarted having been shut-down following the incident. Repairs of the Soehana Rig helipad have been completed," said the spokesperson.
"An investigation into the incident is underway by the authorities and the company is fully cooperating with the process," added the company.
Further information will be available when details are confirmed, said Harbour.
Indonesia's National Transportation Safety Committee is investigating the accident, said SKK Migas.
Lying near the maritime borders between Malaysia, Indonesia and Vietnam, the Natuna Sea Block A is a major supplier of gas to Singapore. Harbour has a 28.67% operating interest in the production-sharing contract (PSC). Other partners in the PSC include Kufpec, Petronas, PTT Exploration & Production (PTTEP) and Pertamina.
The block consists of seven producing fields – Anoa, Gajah Baru, Pelikan, Naga, Bison, Iguana and Gajah-Puteri. These have been developed through a combination of platforms and subsea tiebacks.
Gas is delivered from Natuna Sea Block A to Singapore through the West Natuna Transportation System.
Recommended for you

Harbour aims to expand Natuna Sea A Block as Singapore gas demand surges