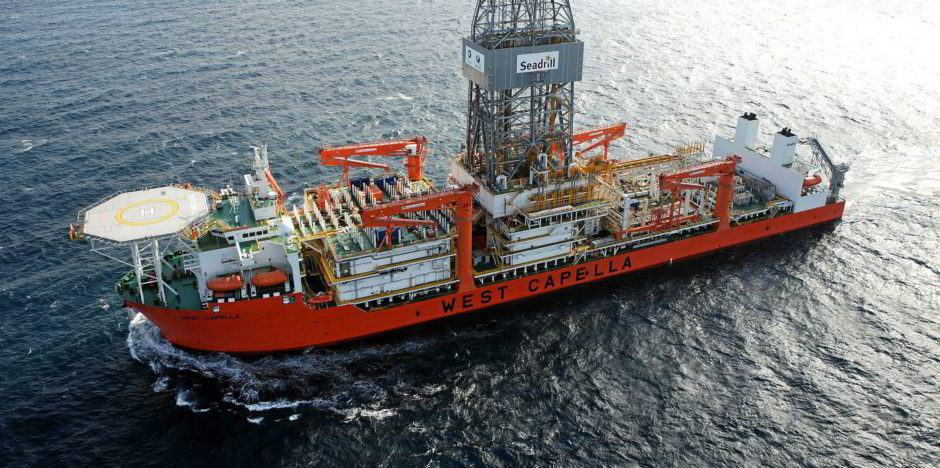 Aquadrill Offshore's ultra-deep water drill ship West Capella is favoured to win the single-well contract for Repsol's much-anticipated Rencong-1X wildcat in the North Sumatra basin offshore Indonesia.
Westwood Global Energy reported that market sources have tipped the drillship for the job as it is the only unit in the area that meets the MPD-equipment requirement.
"The rig is currently operating offshore East Malaysia for PTTEP on a 210-day contract that started in mid-July, which also makes it currently available for the 1 January and 31 March 2022 window," Westwood said in a report.
The region, which is essentially undrilled, offers the potential for big gas discoveries. Indeed, if successful, the wildcat could help unlock the deeper areas of basin, which sits on the northern part of Sumatra island stretching from onshore Indonesia to the deeper sections of the Andaman Sea.
Repsol and joint venture partner Petronas, armed with extensive seismic data integrated with prospects and leads, are planning to drill Rencong-1X early next year offshore Aceh. The probe is targeting potential giant gas pockets in the Andaman III exploration Block in waters 1500 meters deep. The wildcat was due to be drilled in 2019 but was delayed due to a farm-in process that saw Petronas take a 51% stake in the block. A plan to drill in 2020 was derailed by the COVID pandemic.
Repsol and Petronas set for key wildcat in Indonesia's deep waters
Analysts at IHS Market reported that Repsol's Rencong-1X wildcat in the frontier deep waters of Indonesia's North Sumatra basin is targeting prospective gas resources of 4 trillion cubic feet (cf).
The West Capella started its four-well plus seven options contract for PTTEP operating offshore Sabah in Blocks K, G & H in water depths of up to 2,438m in mid-July, according to Westwood. The rig was originally scheduled to start in early June, but Covid-19 related issues are said to have been the reason for the delay of close to 45 days. This rig belongs to Aquadrill Offshore (ex-Seadrill Partners) and at the end of this contract the management of the drillship should be handed over to Vantage Drilling, said Westwood.
Meanwhile, UK-listed Harbour Energy, which acquired Premier Oil's Indonesia assets, also plans to probe the deep waters of Indonesia's North Sumatra basin in its Andaman II production-sharing contract (PSC).
"Preparations are underway for an exploration well, Timpan-1, on Harbour's operated Andaman Sea acreage in H1 2022," the company said in a Trading and Operations Update report released in June. The block has prospective resources of more than 6 trillion cubic feet and 200 million barrels of condensate. Premier Oil, now a Harbour Company, is the block's operator with 40% stake. Other participants are Mubadala Petroleum and BP.