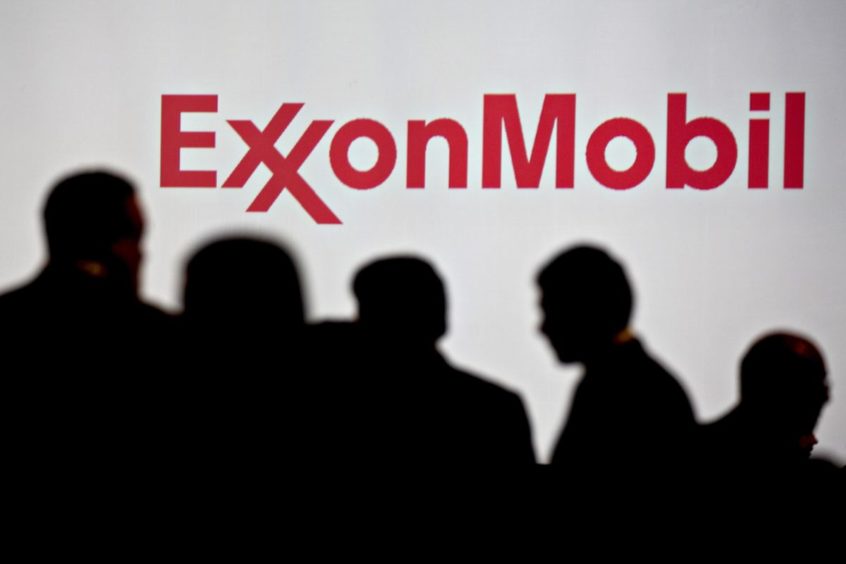 Indonesian national oil company (NOC) Pertamina is doggedly pursuing US major ExxonMobil to help it develop oil resources at the giant East Natuna field in the disputed waters of the South China Sea. Development of the field faces huge technical, economic and geopolitical challenges, but Pertamina believes a gradual phased development, starting with oil could offer a solution.
John Hisar Simamora, business development director of Pertamina Hulu Energi (PHE) said earlier this month that the company is currently in discussions with ExxonMobil over the possibility of developing oil reserves within the block. PHE is an upstream sub-holding of Pertamina.
According to Simamora, the block has around 400 million barrels of oil in place, reported Petromindo. Significantly, he added that Pertamina is no longer putting development of the gas potential of East Natuna as a priority.
PHE is hoping to develop the oil reserves, while continuing to study the feasibility of gas development at East Natuna. Gas-in-place is estimated in excess of 200 trillion cubic feet (cf), but with carbon dioxide (CO2) content in excess of 70%. ExxonMobil, which previously operated the block, estimated the field holds about 46 trillion cf of recoverable gas resources.
Any development will require carbon capture, utilisation and storage (CCUS) and carbon, capture and storage (CCS) technology, said PHE. Pertamina is keen to develop the necessary technologies and earlier this year Indonesia's minister of state-owned enterprises Erick Tohir met with ExxonMobil in the US to explore possible cooperation in CCS technology between the US giant and the NOC.
The Indonesian Association of Petroleum Engineers has suggested that industrial estates could be built on Natuna Island with a focus on industries that can absorb and use CO2, such as gas-to-liquids (GTL) plants.
Nevertheless, separation of CO2, along with utilisation and storage, remains the biggest challenge to developing the East Natuna block, formerly known as Natuna D Alpha.
In addition to CCUS and CCS technologies, support from the government will be needed to help make any potential development commercial. Upstream regulator SKK Migas has expressed its support and openness to discuss fiscal conditions and incentives that would help encourage the commercialisation of the resource.
Should East Natuna be developed, the scale of the resource will have a significant impact on Indonesia and the regional Asia Pacific gas market, either through liquefied natural gas (LNG) or piped gas exports. Although the commercial and technical challenges involved make it unlikely that the field can be brought onstream before 2028, said energy research company Wood Mackenzie in a report last year.
More challenges
Aside from the high CO2 content, the remoteness of the field in waters around 145 metres deep, will make any development challenging. The East Natuna field is in the Greater Sarawak Basin about 1,100km north of Jakarta and 225km northeast of the Natuna Islands, Indonesia's northernmost territory in the South China Sea.
Complicating matters further, China claims maritime areas in this part of the South China Sea. And Beijing is expected to keep harassing oil and gas operations in disputed areas of the South China Sea. Last month, the Chinese coast guard was reportedly observed harassing Harbour Energy's on-going drilling campaign at the Tuna production sharing-contract (PSC) in the Natuna Sea offshore Indonesia.
Beijing will keep harassing oil and gas activities in South China Sea
Ultimately, it is hard to see ExxonMobil taking Pertamina's offer seriously. The arrival of activist investors on ExxonMobil's board in early June, will make investing in East Natuna, which holds one of the world's largest CO2 accumulations a hard sell.
ExxonMobil also has a chequered history at the block. In 2017, it told the Indonesian government it no longer wished to continue further discussions or activity regarding East Natuna, which is Southeast Asia's largest undeveloped gas field. That year, Pertamina had been hoping to sign a PSC with ExxonMobil and Thailand's PTT Exploration & Production (PTTEP) for East Natuna.
ExxonMobil said at the time that developing the block would be "uneconomical for the company under current terms," but it offered to help with technology and technical assistance for the project if needed.
Perhaps, ExxonMobil, even with its activist investors sitting on the board, can still provide technological assistance. But a big multi-billion dollar oil investment seems unlikely just now.
History
The East Natuna field was discovered in the early 1970's by Italy's Agip. In 1980, Pertamina and Exxon formed a joint venture to develop Natuna D-Alpha. However, due to the high CO2 content the partnership was not able to start production. Despite Exxon's $400m and Pertamina's $60m investments, the Indonesian government terminated its contract with Exxon in 2007 leaving Pertamina in charge.
In 2008, the block was awarded to Pertamina. A new agreement was signed between Pertamina and ExxonMobil in 2010. At that time, the field was renamed East Natuna to be geographically more precise. In 2011, a preliminary agreement was signed between Pertamina, ExxonMobil, Total and Petronas. However, in 2012, Petronas was replaced by PTTEP. Since 2017, when ExxonMobil declined to actively participate in the block, Pertamina has continued development studies.
The successful development of East Natuna is seen as key to Indonesia's target of boosting upstream production to one million barrels of oil per day and 12 billion cubic feet per day of gas by 2030.
Recommended for you

Indonesia stacks up low-carbon deals in visit to US