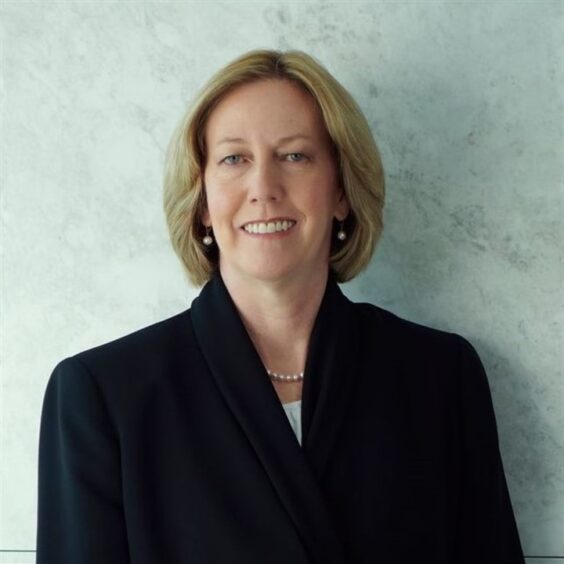 Woodside and BHP today confirmed a mega-merger deal that will establish one of the world's top independent oil and gas companies. Woodside said it would issue new shares to BHP shareholders in exchange for the mining giant's petroleum business.
The expanded Woodside would be owned 52% by existing Woodside shareholders and 48% by existing BHP shareholders.
The merger deal, announced by both BHP and Woodside on Tuesday afternoon, came as Woodside named Meg O'Neill as chief executive of the Perth-based company. She had been acting chief executive since Peter Coleman retired in June 2021 and will lead the new enlarged company.
The proposed merger would create the largest energy company listed on the Australian Stock Exchange, valued at A$41 billion (US$29.9 billion) with a global top 10 position in the liquefied natural gas (LNG) industry by production, Woodside said in a statement.
Woodside said the deal is expected to be complete by Q2 2022. The merger commitment deed was signed today and the pair are targeting signing the SPA in October 2021. The deal is subject regulatory and third-party approvals with a Woodside shareholder vote planned for Q2 2022.
"The combined company will have a high margin oil portfolio, long life LNG assets and the financial resilience to help supply the energy needed for global growth and development over the energy transition," added Woodside.
On a pro-forma basis, the combined business will consist of:
• High quality conventional asset base producing around 200 MMboe (FY21 net production)
• Diversified production mix of 46% LNG, 29% oil and condensate and 25% domestic gas and liquids (FY21 net production)
• Wide geographic reach with production from Western Australia, east coast Australia, US Gulf of Mexico, and Trinidad and Tobago with approximately 94% of production (FY21 net production) from OECD nations
• 2P reserves of over 2 billion boe comprising 59% gas, and 41% liquids.
The pair said the merger is expected to unlock material synergies estimated to be in excess of US$400 million per year.
This merger "would create a new international super independent built for scale and resilience, with a long-term focus on LNG but exposure in the medium term to high-margin, deepwater oil," said Andrew Harwood, Asia Pacific research director at Wood Mackenzie.
Investor concerns
However, some of Woodside's biggest investors are not convinced about the potential $14.7 billion deal that they believe could destroy value for shareholders and increase climate risks.
The Australian Financial Review (AFR) yesterday reported that some investors were dismayed by the proposed merger. They are worried about overpaying for an oil-heavy set of assets and creating a massive overhang in the shares, if BHP shareholders decide to sell their equity in the new combined company, especially as climate concerns come to the fore.
Woodside shares plunged 4.6% yesterday, wiping almost A$1 billion off the company's market value, following media speculation that the pair were close to finalising a merger deal.
"It would be crucial that Woodside pay cents in the dollar for this – anything but would just be financially illiterate," Simon Mawhinney, portfolio manager at Allan Gray, which owns almost 5% of Woodside told the AFR.
Woodside-BHP $14.7bn merger deal would create a 'super independent'
Recommended for you

Australia's Woodside pumps record oil and gas, eyes more FIDs in 2023