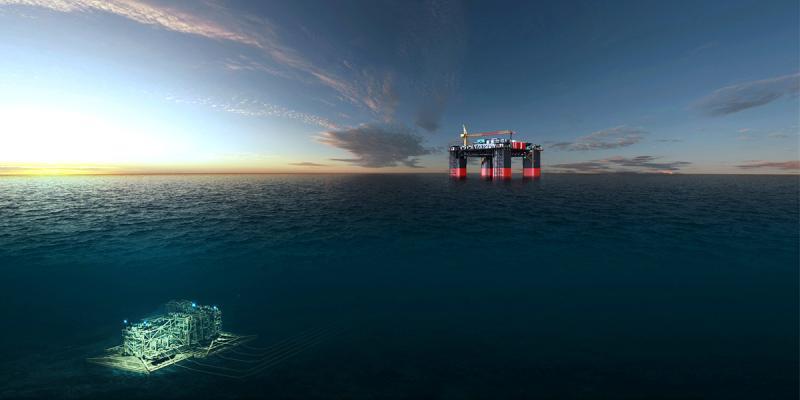 ABB will supply the overall electrical power system (EPS) for the multi-billion dollar Jansz-Io Compression (J-IC) project offshore Australia after winning contracts with Chevron and Aker Solutions worth $120 million.
ABB said today that work will start immediately on the subsea compression system, that will bolster the Chevron-led Gorgon liquefied natural gas (LNG) project. It is expected to be operational in 2025. ABB's order will be booked in Q3 2021.
"The project will involve the construction and installation of a 27,000-tonne topside and hull normally unattended floating field control station (FCS), approximately 6,500 tonnes of subsea compression infrastructure and a 135km submarine power cable linked to Barrow Island," said ABB.
ABB will provide the majority of the electrical equipment, both topside and subsea, for J-IC. The project will combine two core ABB technologies – power from shore and Variable Speed Drive (VSD) long step-out subsea power – for the first time. The electrical system will be able to transmit 100 megavolt-amperes over a distance of approximately 140 kms and at depths of 1,400 meters.
The contract was awarded following concept development and a front-end engineering and design (FEED) study.
"This game changing technology significantly reduces power consumption and emissions compared to power generated offshore by local gas turbines and compressors located topside," said Brandon Spencer, president, energy industries at ABB.
"Subsea compressors are key to helping improve reservoir recoverability and ensuring optimal use of resources from existing fields," added Spencer.
Maria Peralta, subsea executive vice-president at Aker Solutions said "this is a very important project for us as it supports our commitment to enable lower-carbon oil and gas production and develop renewable solutions to meet future energy needs. We are pleased to once again be joining forces with ABB to take subsea solutions to the next level and accelerate the transition to sustainable energy production."
The Chevron-led Gorgon LNG venture in Australia said last month that it will proceed with the $4 billion investment for the Jansz-Io compression development that will keep customers in Asia supplied with gas for decades. Significantly, the subsea compression project, needed to move the gas from the deep seas to shore, will be the first of its kind outside of Norway.
Chevron said the Jansz-Io Compression (J-IC) project marks the US giant's most significant capital investment in Australia since the approval of Gorgon Stage 2 in 2018.
The project, which is expected to take five years to complete, will improve gas recovery from offshore wells at the Jansz-Io field and help keep the three-train 15.6 million tonne per year LNG export plant filled for decades.