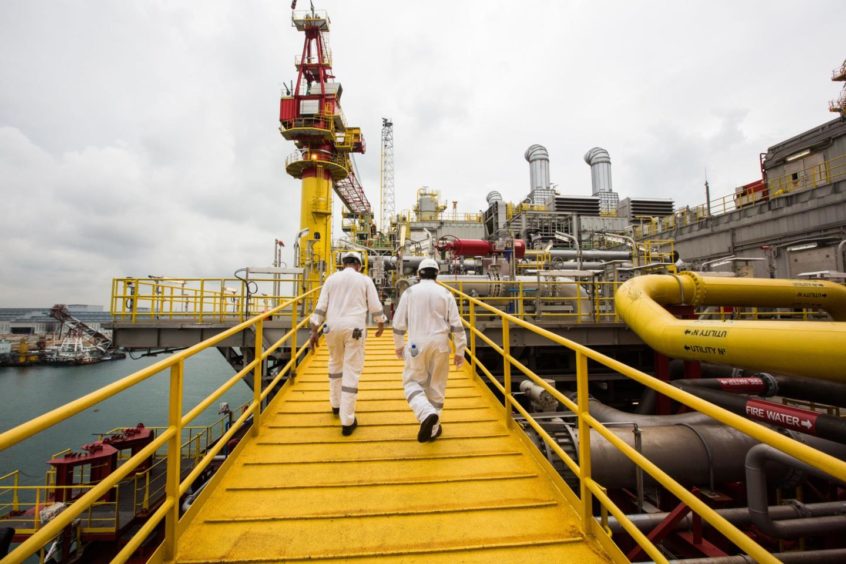 Singapore offshore and marine giant Sembcorp Marine will raise S$1.5 billion (US$1.1 billion) in funds from a rights issue to support the company's operations. The rig builder has been struggling with rising costs and delays to projects being built at its yards.
Yesterday, more than 98% of shareholders approved the exercise, under which they will get three rights shares priced at eight Singapore cents each for every two existing shares held.
The money raised will be used to service debt and help SembMarine boost its working capital. As at June 30, the offshore contractor had net current liabilities totalling S$694 million largely from loans maturing in the next 12 months.
In a note to shareholders, Sembcorp Marine said the collapse in oil prices in 2015, a global transition to renewable energy and "severe" disruptions triggered by Covid-19 had put financial strain on the Singapore-listed company.
For the first half of the year, SembMarine reported losses totalling S$647 million. This is 11% more than losses made for the whole of 2020.
Revenue fell by 7% in the first half to S$844 million compared to the same period on 2020, due to production delays caused by the pandemic.
SembMarine said the recapitalisation of the company will allow it to execute existing projects and continue to competitively bid for new "high-value and large-scale" contracts, particularly in the fast expanding clean and renewable energy sector.
The rights issue was first announced on June 24, when Singapore's giant offshore marine contractors Keppel Corporation and Sembcorp Marine confirmed they were in talks over a merger of their offshore and marine (O&M) businesses following a trading halt.
The companies said the tie-up would create a stronger combined entity and was in response to dramatic changes in the O&M engineering and energy sectors. Analysts have said a merger of Keppel and Sembcorp marine's rig businesses is crucial to a consolidation of the struggling O&M sector in Singapore.
The pair said a combined entity would be in a better position to take advantage of opportunities in the offshore and marine, as well as renewable and clean energy sectors.