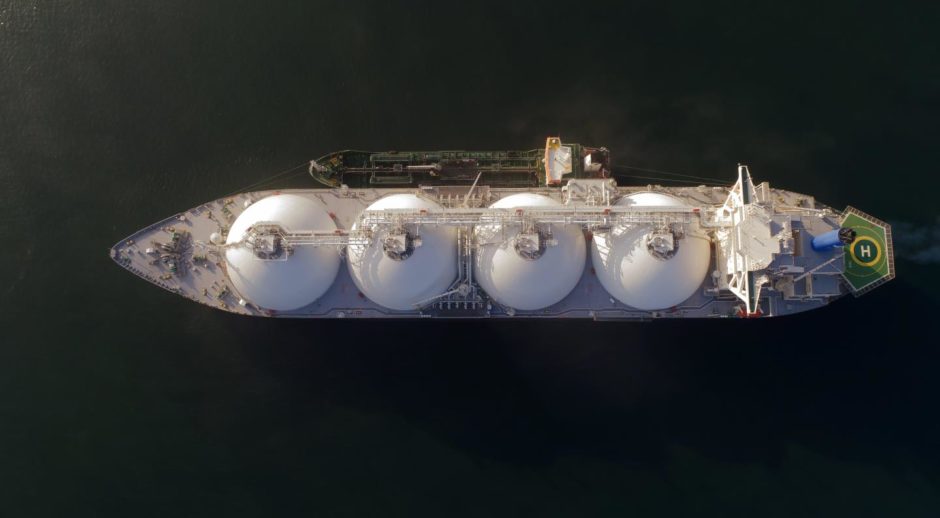 Over the past year or so, liquefied natural gas (LNG) producers, as well as buyers in North Asia, particularly Japan, have been quick to announce their involvement with so called 'carbon-neutral LNG' cargoes. However, some LNG buyers at the Future Energy Asia conference questioned whether LNG can really be carbon neutral.
There has been a rush from various Japanese utilities, such as Osaka Gas and Tokyo Gas, to sign up for LNG cargoes labelled as carbon neutral. All the big LNG players, including Shell, PetroChina, BP, Petronas, Eni, TotalEnergies, Pavilion Energy, Woodside and Trafigura, among others, have been quick to announce deliveries of carbon neutral LNG cargoes.
Indeed, the market is on track to quadruple this year, according to a recent report from FTI Consulting. The company has tracked six carbon-neutral cargoes through April, compared to only five during all of 2020.
But Jon Russell, chief commercial officer at Philippines-based utility First Gen, which is looking to start importing LNG later next year, told the Future Energy Asia conference yesterday, that carbon neutral LNG cargoes have a limited role to play in decarbonisation and that buyers should focus on reducing emissions before turning to such schemes.
"Anybody that is buying carbon offsets at the moment and paying $1 or $2 per tonne, they know in their hearts that's not the cost of removing carbon from the economy. Unless you are going to be paying somewhere in the region of $50 to $100 per tonne then I think you have to question whether it is really doing any good," Russell told delegates.
"So as a buyer, I think there is a lot of question marks on whether some of the projects, which these offsets are going to, are actually doing what they say they are doing. There is a lot of information to sift through, I just don't have a good enough sense at the moment of how to pick the good from the bad, so to speak," he added.
Russell also questioned whether LNG could compete with renewable energy in the future if carbon taxes are imposed on the super-cooled fuel across the globe.
"I think at last count onshore wind was at about $40 per megawatt hour (MWh). The best solar comes in at $60 per MWh. If you take the most modern combined cycle plant and you put $6 gas into it, you get $60 per MWh. If you put $8 gas in, you get $80 per MWh. So, it's not competitive with wind or solar. If on top of that you put $100 carbon tax, you add another $7 per million Btu, so I really don't see how it's going to work," added Russell.
"I'm hoping that in the next few months, that as we get up to Glasgow (COP26), and even after Glasgow, that some of that uncertainty will start to resolve itself, which I think will be beneficial for everybody," said Russell.
Fabian Kor, group head, strategy and corporate development at Singapore LNG player Pavilion Energy, which has been an early champion of carbon neutral LNG cargoes, conceded that there are a lot of intricacies and complexities involved in offsetting LNG cargoes. "Offsets should be a last resort," he said.
"You can buy really poor-quality offsets, which kind of renders what you're doing kind of useless. As Pavilion Energy, we are starting off step by step. First, is to agree on a GHG methodology that is verifiable and measurable. So, we are working with our suppliers in Qatar, as well as BP and Chevron, to come up with an industry standard," Kor told delegates at the virtual conference.
He added that when a carbon neutral LNG cargo is handed over at the importing terminal a certificate of emissions that can be independently verified needs to be handed over.
"Emissions need to be measured end-to-end. From the wellhead to burner tip. I think from wellhead to liquefaction plants plus shipping, I think it's only about 20-25% of the overall emissions. With 70-80% of the emissions coming from the downstream component, i.e., flange to burning tip. So, for the LNG buyers, especially utilities, they need to accurately measure the GHG emissions," said Kor.
Indeed, generally speaking carbon offsets do not appear to cover regasification and combustion, which make up most of the emissions in the LNG value chain.
"There is no industry-wide definition for 'carbon neutral' LNG, nor is there a set way to calculate emissions. But companies, especially end-users in Japan, are eager to purchase these types of shipments as they are under pressure to reduce their carbon footprint," Stephen Stapczynski, an Asia-focused LNG specialist at Bloomberg, said on Twitter following Petronas' announcement earlier this month that it had delivered its first carbon neutral LNG cargo.
Question marks as Petronas delivers its first 'carbon neutral LNG' cargo
Significantly, "the growth in popularity of carbon-neutral LNG has also brought to light questions about how environmentally friendly the super-chilled fuel could become. Standards vary, making it difficult to determine how much carbon has been mitigated, emitted or offset through trading," reported Natural Gas Intelligence (NGI) last month.
"It's totally the Wild West out there in terms of verification systems and standards," FTI's Madeline Jowdy, senior director and co-author of the firm's report, told NGI's LNG Insight. "But I think because we're in the early stages, it's still really difficult to account for the emissions generated in the upstream and liquefaction processes."