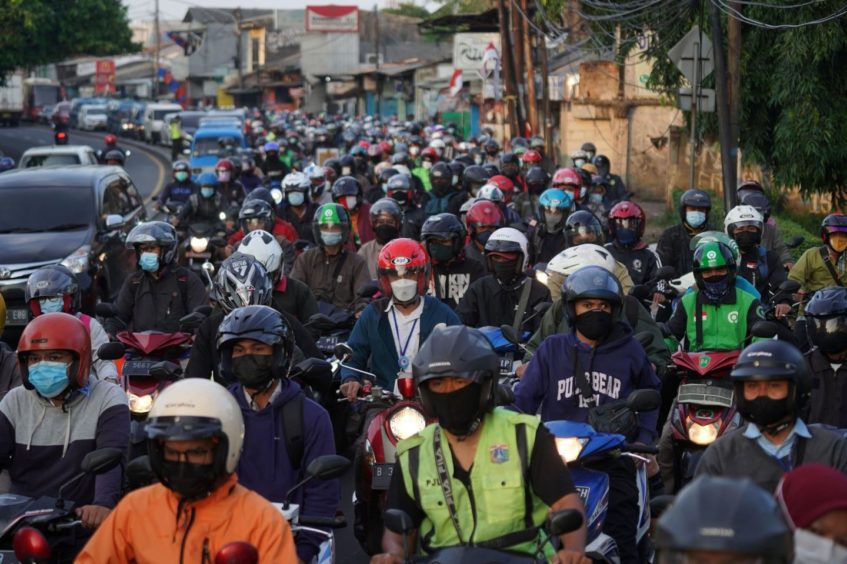 From congested streets to deserted highways, traffic conditions across Asia are shedding light on each nation's battle to contain Covid-19 and maintain economic activity, which in turn affects oil consumption.
Data compiled by Apple Inc. for August show a rise in driving activity in countries such as India and Indonesia, where strict mobility restrictions have been rolled back. Traffic in Vietnam and Australia, meanwhile, eased as lockdowns were extended to contain outbreaks.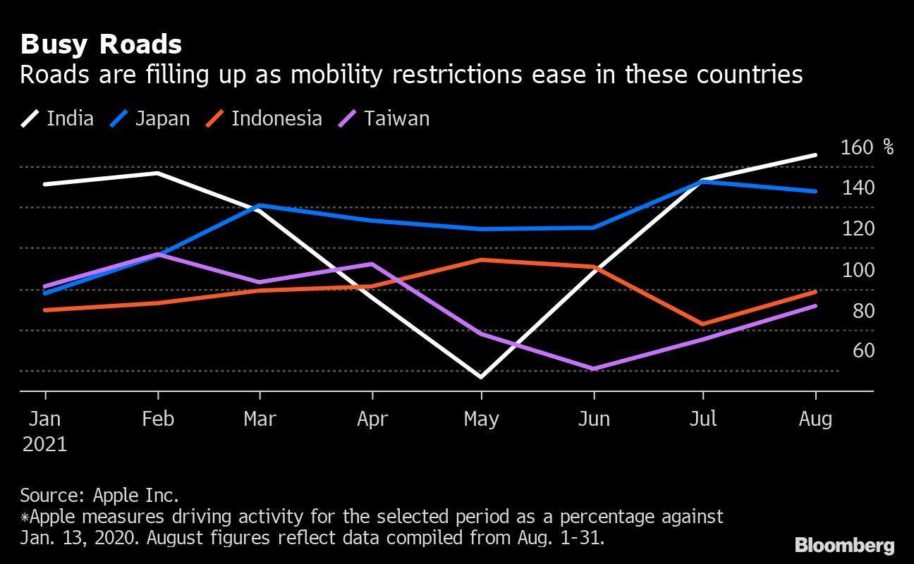 Busy Roads
The mixed picture across Asia has prompted some refiners to ramp up run rates to meet domestic fuel demand, even as others grapple with high stockpiles and consider exporting fuel. Indian processors raised operations as millions suffering from lockdown fatigue headed to restaurants and holiday destinations, lifting gasoline and jet fuel usage.
In Southeast Asia, Indonesia saw the biggest mobility gain with driving activity rising to 98% of pre-virus levels, despite some restrictions on public activities. Roads in Vietnam, meanwhile, emptied out as Ho Chi Minh City residents were restricted from leaving home except for essential matters, likely resulting in excess fuel stockpiles and a rare offer to export gasoline.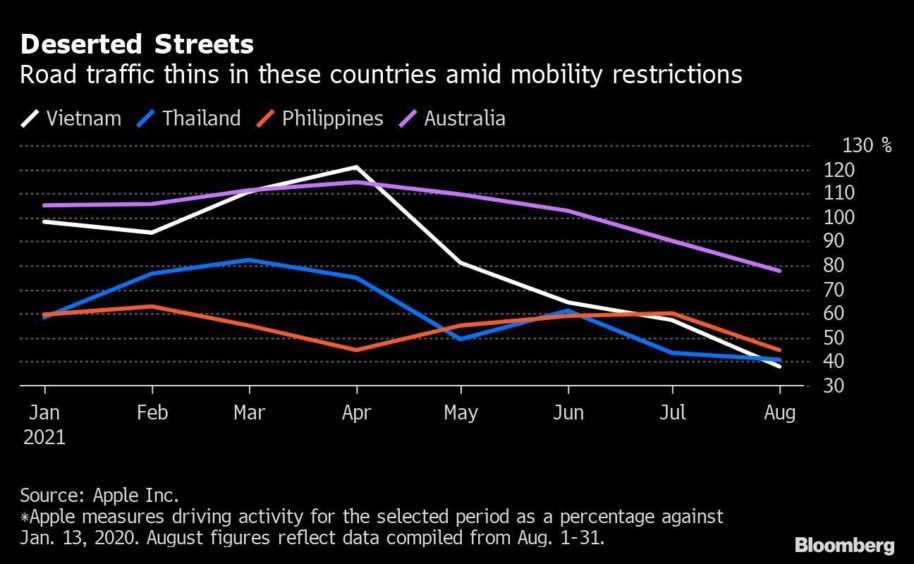 Deserted Streets
Driving in Thailand declined in August, although the government relaxed some movement restrictions starting September and adopted a "living with Covid" strategy. Apple doesn't publish any traffic information for China, Asia's top fuel guzzler, although other data providers have pointed to a recovery in major cities and growing congestion.
Asia's oil-demand recovery will stay mixed, with fuel imports by Southeast Asia and Australia remaining thin, Vortexa said in a report. This week, OPEC+ stuck to its plan for gradual monthly oil-output increases in a show of confidence over the global oil-demand recovery as more vaccines are rolled out and economies reopen.
Recommended for you

Indonesia's Pertamina cancels plan to buy oil from Russia