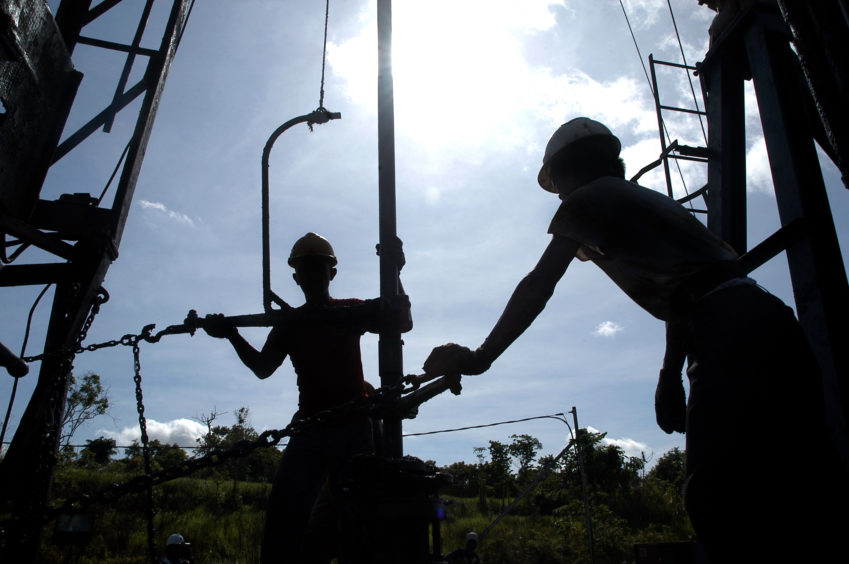 Indonesian national oil company (NOC) Pertamina has seen production at the giant Rokan Block edge up by 2,000 barrels per day (b/d) since taking over the field from Chevron last month. However, it remains to be seen if the NOC, which plans to spend $2 billion at Rokan by 2025, can significantly boost volumes in the longer term.
Pertamina is aiming to boost upstream output at the block by 16,000 b/d this year. Production from the block in Indonesia is around 160,000 b/d and the government is expecting output to average 165,000 b/d for the full year. Upstream regulator SKK Migas provided the latest data, adding that it is confident Pertamina will hit the target.
Pertamina plans to invest $2 billion at Rokan, Indonesia's second-largest oil producing block, on Sumatra Island in the period to 2025.
Based on the revenue-sharing contract for Rokan, Pertamina will manage the block for 20 years, from 2021 to 2041, using the gross split profit-sharing scheme.
Pertamina aims to produce 1.5 billion barrels of oil over the next 20 years and is targeting a production rate of 175,000 to 180,000 b/d of oil in the longer term. However, drilling more wells will not be enough to hit this goal. Pertamina will have to master enhanced oil recovery (EOR) technology at the block.
Chevron's request to extend their Rokan PSC was refused in July 2018 in favour of Pertamina. Production from Rokan has dropped sharply from 210,000 b/d in 2018 to around 170,000 b/d in 2020 after Chevron cut back on investment.
Under ordinary circumstances, when a NOC takes over from a supermajor to develop a domestic asset, production growth would be expected in the early stages, as the NOC is able to devote management efforts to projects that the supermajor would have felt were not worth management time, Readul Islam, an Asia upstream specialist at Rystad Energy, told Energy Voice earlier this year.
"Just the reduction in drilling activity ever since Pertamina was unveiled as the winner of the Rokan extension should ensure that there are quick-win low hanging fruits to chase to raise Rokan production rates," said Islam.
However, "since taking over at Mahakam three years ago, Pertamina has presided over an approximate halving of the project's production rate — this simple statistic might temper expectations of a rapid Rokan resurgence," added Islam, referring to the Mahakam Block, formerly operated by Total and Inpex.
Indonesia's second largest oil producing area is located onshore Central Sumatra and contains over 90 producing fields, including the super-giant oilfields Minas and Duri.
Recommended for you

Eni takes control of IDD, while Chevron focuses on low carbon options