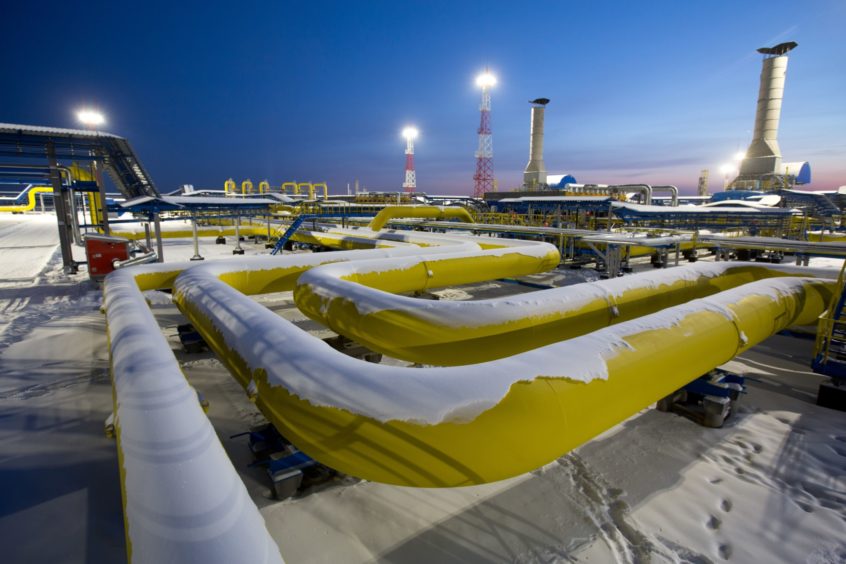 China's energy crisis is shaping up as the latest shock to global supply chains as factories in the world's biggest exporter are forced to conserve energy by curbing production in part due to gas shortages. Significantly, China the world's top buyer of natural gas, has not filled stockpiles fast enough, even though imports have surged in the last year. This could spark a global bidding war for gas supplies.
Several Chinese provinces are already rationing power, and gas shortages, as well as frigid weather could exacerbate shutdowns, reckons Stephen Stapcynski, an Asia-focused energy and commodities specialist at Bloomberg.
Stapczynski said on Twitter that the stage is set for an all-out scramble among Asia, Europe, the Middle East, as well as South America for liquefied natural gas (LNG) imports. Qatar's energy minister warned last week that the country is facing huge demand from all its customers and cannot cater to everyone, as buyers are so hungry for LNG that tankers are lining up off Qatar, the world's top LNG producer.
Indeed, a bidding war is already emerging between Europe and China. "Sinopec just bought a bunch of winter LNG cargoes at wide premiums to the European benchmark, indicating that China is willing to fork over more cash for the fuel as its energy crisis deepens," added Stapczynski.
China Seeks More Natural Gas Ahead of Winter
Chinese utilities are accelerating efforts to secure liquefied natural gas supplies in preparation for winter.
Shenzhen Energy Group (SHE: 000027) is seeking two cargoes for delivery in November and December, according to traders with knowledge of the matter. Several other Chinese importers have jumped into the spot market to secure supplies of the industrial and home-heating fuel.
Asian LNG prices have surged to a seasonal record as the region's importers compete with European rivals for finite supplies. Sinopec (SHA: 600028) purchased more than a dozen shipments last week for winter delivery, which may have triggered panic buying from other Chinese importers as they scramble to secure supply before spot rates rise further.
Chinese Power Crisis
The Chinese power crisis comes as producers and shippers race to meet demand for everything from clothing to toys for the year-end holiday shopping season, grappling with supply lines that have been upended by soaring raw material costs, long delays at ports and shortages of shipping containers.
Chinese manufacturers warn that strict measures to cut electricity use will slash output in economic powerhouses like Jiangsu, Zhejiang and Guangdong provinces — which together account for almost a third of the nation's gross domestic product — and possibly drive up prices.
China begins winter gas buying spree at the worst possible time
Local governments are ordering the power cuts as they try to avoid missing targets for reducing energy and emissions intensity, while some are facing an actual lack of electricity, as gas shortages bite.
The power problems come after recent port disruptions in China rippled across global supply chains. Part of Ningbo port, one of the world's busiest, was idled for weeks last month following a Covid outbreak, while Yantian port in Shenzhen was shut in May.
The energy crunch will weigh on China's economy at a time when it's already slowing because of factors such as stringent virus control measures and tighter restrictions to rein in the property market.
Recommended for you

Germany lost to Japan…but still put its foot on the gas in Qatar