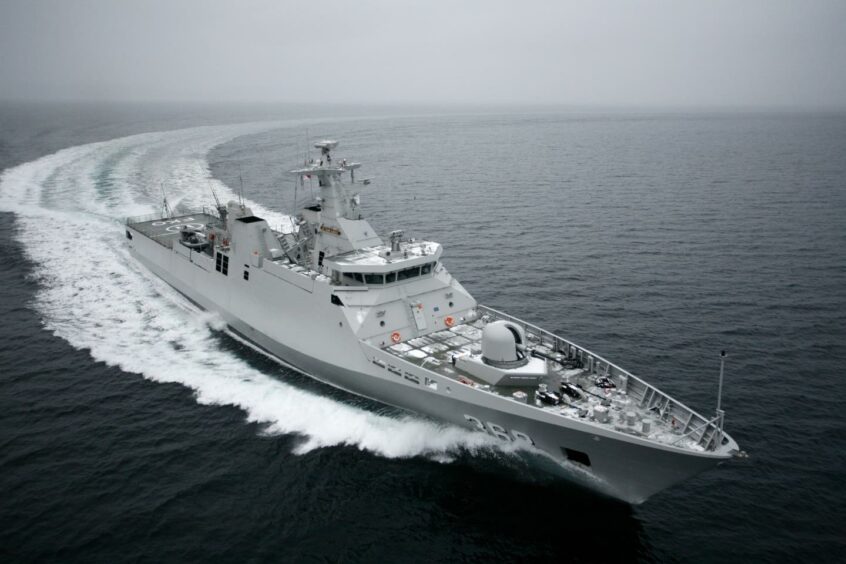 Jakarta is preparing to bolster its maritime security defences in the Natuna Sea, which is rich in fisheries and natural gas, after increasing incursions by Chinese vessels within Indonesia's exclusive economic zone (EEZ). The news should provide some comfort to upstream oil and gas investors operating in the Natuna Sea.
The announcement of the strategic defence project follows recent reports that Chinese vessels have been operating close to Harbour Energy's (LON:HBR) appraisal drilling activities in its Tuna Block offshore Indonesia.
In September, Indonesian President Joko Widodo announced that the Southeast Asian nation will build maritime security facilities in the Riau Islands in the Natuna Sea. According to Jakarta-based research firm D-insights, a new presidential regulation identifies strengthening maritime security in the Natuna Sea as a major project of strategic priority. A budget of IDR12.2 trillion ($852 million) will be allocated to the scheme over a five-year term.
"The development of defence facilities in Natuna is ignited by escalating threats from foreign parties and the increasing risk of piracy," reported the firm on 29 September.
In mid-September, Indonesian government officials revealed that thousands of ships, most of which are thought to belong to China, have been trying to enter Indonesian territorial waters in the Natuna Sea. The ships interfere with activities, such as fishing boats and offshore drilling rigs, reported D-insights.
Indonesia sends navy to deter Chinese survey ship near Harbour Energy Tuna Block
As part of the new defence project, Indonesia will spend IDR78.2 billion ($5.5 million) in 2022 to buy an unmanned aerial vehicle (UAV) or an unmanned reconnaissance aircraft, as well as military infrastructure to defend strategic islands.
Once the initial project is up and running, Indonesia will set several targets, which include no more violation of its jurisdiction in the Natuna Sea. Widodo, known locally as Jokowi, is seeking to build a marine defence "fortress" in the Natuna area, said D-insights.
Upstream Oil And Gas Investors
News that Indonesia is taking the increasing threat from China seriously will comfort oil and gas investors with interests in the Natuna Sea, such as Harbour Energy (LON:HBR) and its Russian partner Zarubezhneft, which own the rights to the Tuna Block. Indonesian national oil company Pertamina is also doggedly pursuing US major ExxonMobil (NYSE:XOM) to help it develop oil resources at the giant East Natuna field in the Natuna Sea. Thailand's PTT Exploration & Production (PTTEP) (BKK:PTTEP) has also shown interest in the area. Indonesian independent Medco Energi (IDX:MEDC) is also active in the Natuna Sea.
The remote Natuna islands are the northernmost point of this part of the Indonesian archipelago, between Borneo and the Malaysian Peninsula, stretching into the far southern end of the South China Sea. Neighbours have long acknowledged the waters north of the Natunas as part of Indonesia's EEZ, but the Chinese Foreign Ministry has since the 1990s implied — and in 2016 for the first time openly declared — that they are "traditional Chinese fishing grounds".
In recent years, increasing numbers of Chinese fishing boats and much larger Chinese Coast Guard (CCG) vessels, which are armed, have been active in Indonesia's EEZ in the Natuna Sea.
Only last month, Indonesia sent a naval ship to tail a Chinese survey vessel that has been operating close to Harbour Energy's drilling activities in the Tuna Block in the Natuna Sea within Indonesia's EEZ.
Energy Voice reported in August that a Chinese ship has been meddling with Harbour Energy's ongoing drilling campaign at its Tuna block too. Significantly, the appraisal drilling is funded by Russia's state-backed Zarubezhneft and the Chinese meddling underscores the fact that Beijing is also prepared to increasingly threaten Moscow's energy interests in the South China Sea.
In May, the Russian company acquired a 50% share in the Tuna block that is being appraised, and is operated by Premier Oil, now a Harbour Company. As part of its farm-in deal, the Russian company will carry Premier Oil for its share of the two-well campaign.
In late September, Harbour Energy said it had successfully completed its first appraisal well in the Tuna Block. It is now drilling the second well with the Noble Drilling deep-water Noble Clyde Boudreaux, due to be finished in early November.
In recent years, Vietnam, Philippines, and Malaysia, have all come under pressure to end joint development projects with foreign energy companies operating in areas of the South China Sea claimed by Beijing.
Beijing will keep harassing oil and gas activities in South China Sea
Harbour's drilling has attracted the attention of Beijing as the Tuna discovery sits in an area also claimed by China through its sweeping claim to most of the South China Sea within its U-shaped 'nine-dash line', which is not recognised by its neighbours or internationally by the United Nations Convention on the Law of the Sea. The Tuna PSC lies about 10 nautical miles from the Indonesia-Vietnam maritime border.
Indonesia, bolstered by a strong sense of nationalism, is known to take a tougher stance against Chinese incursions compared to its neighbours. Indeed, investing more in its maritime defences will send a signal to Beijing that it is prepared to protect its sovereignty. However, whether China backs off remains to be seen.
For now, oil and gas drilling activities appear to be unaffected by China's meddling. But Beijing is sending a message to Jakarta that it does not approve of upstream development projects in areas of the South China Sea that it claims without Chinese involvement.