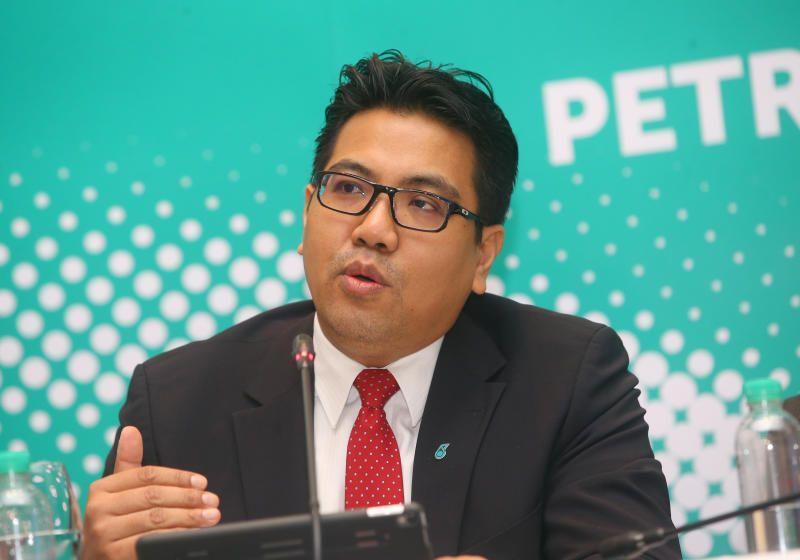 Malaysian national energy company Petronas is expected to accelerate final investment decisions (FIDs) for upstream oil and gas projects between 2022 and 2023 following a sharp decline over 2020-21, according to the latest research from Rystad Energy.
The number of final investment decisions (FIDs) made by Petronas in 2020 dropped by 70% over the previous year and is set to be down by 85% this year from the 2019 level, Rystad said in its latest report.
"Petronas has so far this year sanctioned four key projects in Malaysia and Indonesia: the Jerun, Timi and Bakau non-associated gas developments offshore Sarawak, and the Kaliberau Dalam early production system project in Indonesia," said Rystad.
Rystad Energy estimates only a handful of projects will be sanctioned by the company in the final quarter of this year, including the deep-water Bestari oilfield project in the Block R PSC offshore Sabah, East Malaysia.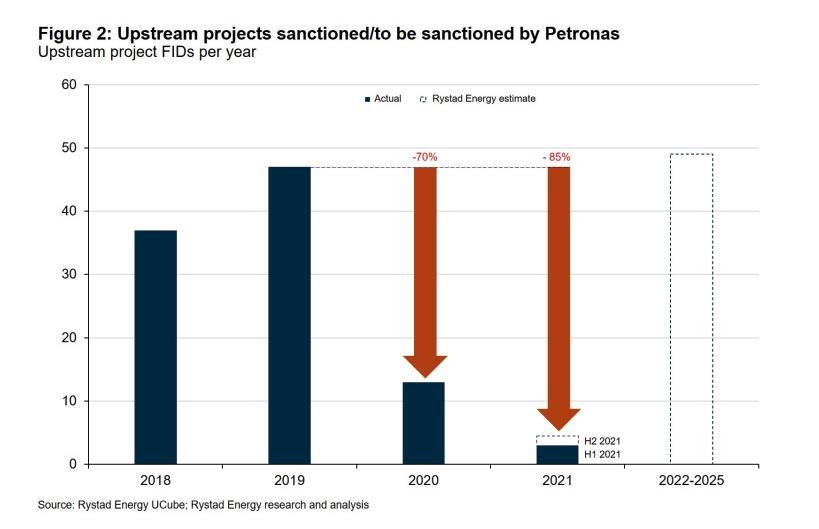 The consultancy expects that project FIDs will only pick up in 2022 or 2023 with an estimated 10 to 15 projects forecast to be approved by Petronas, including Rosmari and Marjoram in Malaysia, the Bukit Panjang and Jenggolo fields in Indonesia, as well as Espadarte Phase 3 in Brazil.
"Despite the slow pace of sanctioning in 2020, Petronas has reached first production at more than 15 brownfield and greenfield projects, the majority of which are domestic assets. These include the Rotan and Buluh gas fields offshore Sabah, the East Cendor field offshore Peninsular Malaysia and the Garagyol Deniz West oilfield in Turkmenistan," said the consultancy. Rystad estimated that these fields will add incremental production of between 100,000 and 150,000 barrels of oil equivalent (boe) per day (boepd) to Petronas's existing net output.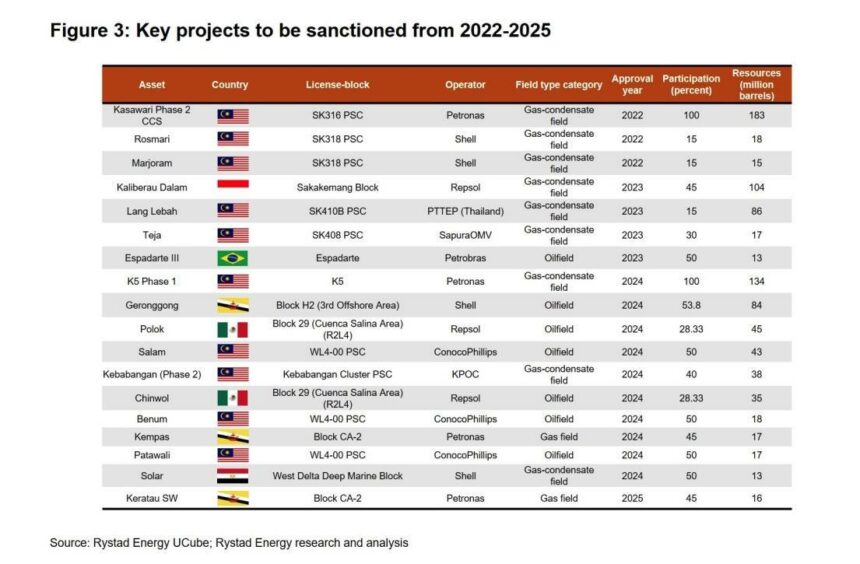 "Start-up of the Pegaga gas field, which was initially slated for the third quarter this year, was delayed to next year due to the additional scope of adding a mercury removal unit. We estimate that, in the next two years, close to 15 projects in which Petronas is involved will reach first production, contributing an additional 120,000 to 180,000 boepd to the company's output. These projects include the Kasawari Phase 1 development, Bayan Gas Redevelopment Phase 2 and North Malay Basin (NMB) Phase 3, all of which are in Malaysia," noted Rystad.