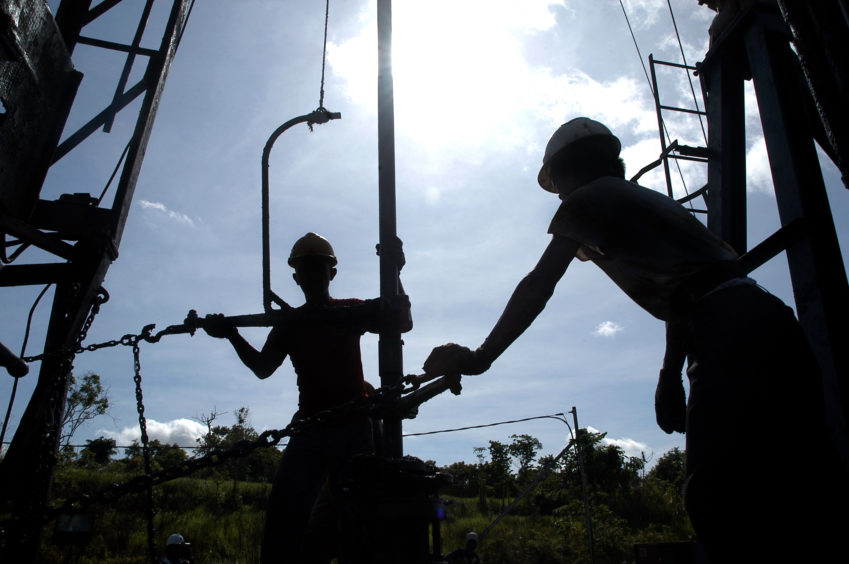 Indonesian national energy company Pertmina plans to invest $3 billion in the giant Rokan Block over the next five years in an effort to maintain upstream production after taking over operatorship from Chevron. Crucially, Pertamina said it is also seeking for partners interested in jointly developing chemical enhanced oil recovery (EOR) technology after failing to acquire the knowhow from Chevron (NYSE:CVX).
The $3 billion investment plan is higher than the initial plan of $2 billion, and will be used to finance a five-year programme to maintain production at the Rokan Block, the second largest oil producing block in Indonesia, Budiman Parhusip, chief executive of Pertamina Hulu Energi, the upstream sub-holding of Pertamina, told lawmakers during a hearing with the House of Representatives Commission VII on energy and mining, last Wednesday.
Meanwhile, Pertamina will welcome parties interested in jointly developing chemical EOR to increase oil production in the Rokan Block having so far failed to acquire the technology developed by Chevron at Rokan. The US giant's contract to operate Rokan expired in early August.
Pertamina remains in talks with Chevron over the rights to the EOR technology, but said it is also open to collaboration with other companies to develop EOR, said Pertamina president director Nicke Widyawati, reported local media.
Success for Pertamina at Rokan block might potentially be achieved by an aggressive drilling campaign planned for the next couple of years with over 700 wells in total, and ongoing repair works at the pipeline facilities, said Prateek Pandey, vice president analysis at Rystad Energy.
"Chevron, a previous operator at Rokan was drilling 500 wells in the period of 2011-2013 when oil prices were much higher. The attractive PSC terms awarded for Rokan Block are key to promote planned investments on the block," said Pandey.
"Pertamina Hulu Rokan is looking for a partner to share a load of these investments at Rokan. The medium-term production outlook for the block still depends majorly on progress at EOR projects," added Pandey.
Pertamina is aiming to boost upstream output at the block by 16,000 b/d this year. Production from the block in Indonesia is around 160,000 b/d and the government is expecting output to average 165,000 b/d for the full year.
Pertamina hopes to produce between 170,000 and 180,000 barrels of oil per day from Rokan. Eventually, it plans to boost production to 200,000 bopd, although the NOC has not offered a timeline to achieve this.
Chevron's request to extend their Rokan PSC was refused in July 2018 in favour of Pertamina. Production from Rokan has dropped sharply from 210,000 b/d in 2018 to around 170,000 b/d in 2020 after Chevron cut back on investment.
It remains to be seen if Pertmaina can significantly boost production in the longer term.