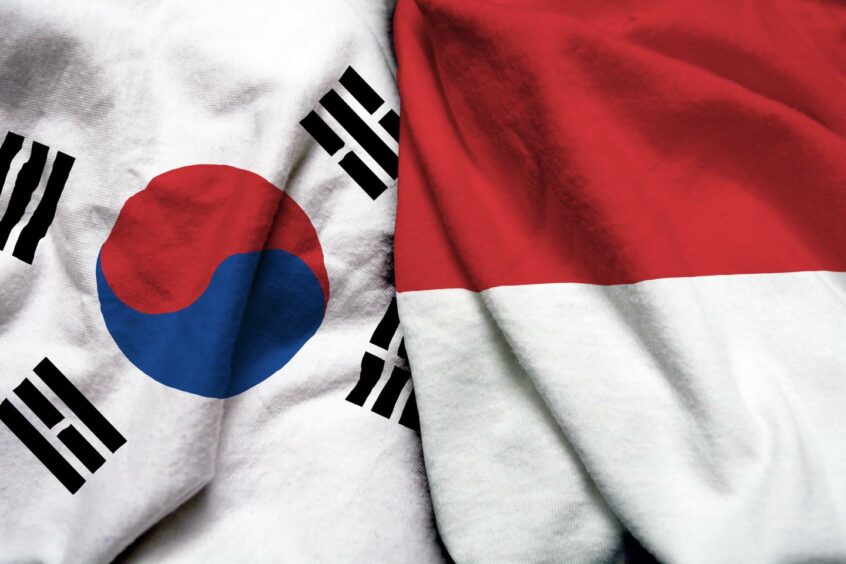 Korean firm Samin MTS is teaming up with Pertamina offshoot Elnusa (IDX:ELSA) to tap Indonesia's giant offshore decommissioning wave.
The pair signed a memorandum of understanding covering "a joint study of the Underwater Cutting System Development Project and the Development of Decommissioning Technology."
The signing was carried out at the 2021 Korea-Indonesia Offshore Congress (KIOC) last week.
Both parties agreed to follow up on joint research by participating in decommissioning projects held in Indonesia by applying the results of joint research that had been carried out. "One of the decommissioning projects in question is the Abandonment and Site Restoration (ASR) Project and it may also be applied to other decommissioning projects," they said.
In July, Energy Voice reported about the emerging strategic relationship between Indonesia and South Korea for decommissioning projects, when Susana Kurniasih, head of communications at SKK Migas, said that the regulator is collaborating with other government institutions and countries on financial, as well as technical, considerations.
"We received an offer from the Korean Government to decommission the Attaka I, Attaka UA, Attaka EB platforms. This assistance is provided in order to carry out a pilot project to demolish platforms that are no longer in use through cooperation between countries," said Kurniasih at the time.
"From the three platforms studied, it is possible that two platforms will be realised. This activity is a pilot project which is expected to produce a pattern of demolition for other platforms," he added.
Indonesian upstream regulator SKK Migas is preparing a strategic plan covering the decommissioning of more than 100 upstream oil and gas platforms in Southeast Asia's largest producer of hydrocarbons.
SKK Migas said earlier this week that there are currently 634 oil and gas platforms offshore Indonesia. Of these, 527 are still actively used for upstream operations, while 100 platforms are not operating and need to be dismantled. An additional seven platforms are being decommissioned this year.
President Director of Elnusa Ali Mundakir who was present at the signing said the collaboration was a form of Elnusa's role in supporting government programs as well as capturing existing business opportunities. "The agreement between Korea and Indonesia will certainly promote G2C and B2B cooperation between the two countries in the maritime offshore services sector and Elnusa is trusted to do this. Besides benefiting both parties, this is also to increase Elnusa's capacity & capability in the Engineering Procurement and Construction (EPC) sector," said Ali.
Elnusa is a company that is engaged in Indonesia's upstream and downstream oil and gas sector. It is part of the state-owned Pertamina group, the largest oil and gas company of Indonesia (and which is Elnusa's largest shareholder). Elnusa offers geoscience, drilling and oilfield services.
Recommended for you

Pertamina starts negotiations with Shell to buy Masela stake in Indonesia