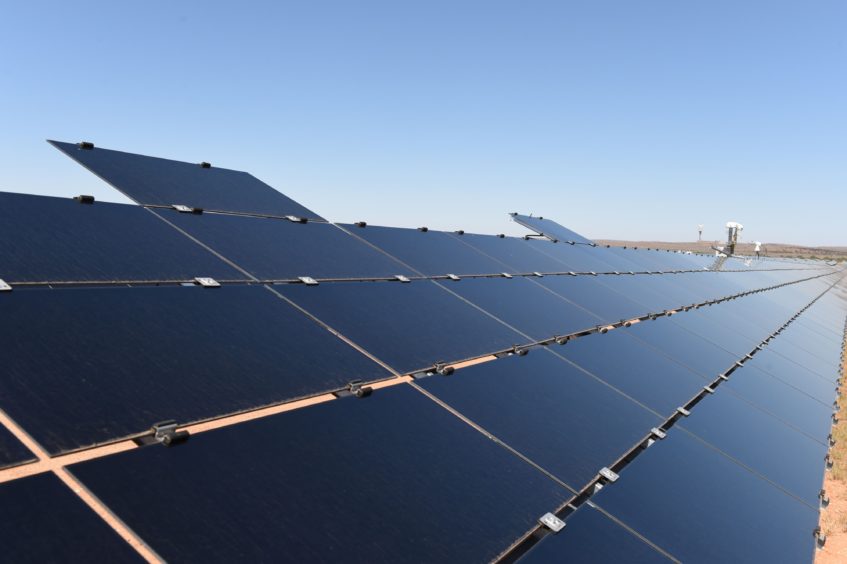 The integration of solar energy into Australia's liquified natural gas (LNG) industry could dramatically reduce Australia's carbon footprint while also creating thousands of additional jobs, according to the latest research by government-funded NERA (National Energy Resources Australia) and Charles Darwin University (CDU).
The report released today, produced with support from Santos (ASX:STO), Sun Cable and the Northern Territory Government, used the Santos-operated Darwin LNG facility as a technical case study, to examine the potential to decarbonise LNG facilities at sites across the Northern Territory, Queensland and Western Australia via electrification and large-scale renewables.
The report's authors concluded solar energy integration was potentially economically viable to offset up to 50% of the plant's emissions from electricity generation. Additional savings of nearly three times that amount could be offset with solar energy by retro-fitting 'helper motors' to partially electrify the plant's compression turbines which currently run on LNG, NERA said in a statement today.
"If this integration was implemented at all of Australia's LNG plants, the initiative could reduce Australia's CO2 emissions by around 5m tonnes per annum. That's around 1% of Australia's total emissions," said Professor Suresh Thennadil, Director of the Energy and Resources Institute at CDU.
The Northern Territory Minister for Renewables and Energy, Eva Lawler, said the findings showed the potential of solar energy to slash the emissions of the country's LNG sector.
"This innovative collaboration demonstrates the opportunity for the Northern Territory – and Australia – to be a leader in the journey to Net Zero. Leveraging our renewable resources to power the LNG sector could reduce the Territory's emissions, create jobs, and position Territory exports as a low-carbon premium product. This opportunity complements other initiatives being advanced in the Northern Territory, including developing a Carbon Capture and Storage Hub and building a renewable hydrogen industry," added Lawler.
Miranda Taylor, CEO of NERA, said that given the massive potential emissions reductions, government investment is needed.
"With Net Zero goals being set globally, the LNG industry must explore all opportunities to decarbonise if it wants to stay relevant and sustainable for the decades to come," she added.
The Australian LNG industry has historically been a relatively high-emissions industry, so seeing how the integration of renewable, solar energy — of which Australia has an abundance — can make dramatic reductions is a big step forward, said NERA.
"We now need to see more investment to further investigate and implement using this technology to assist in the decarbonisation of LNG. In doing so, we will take strides in establishing Australian LNG as a premium, low-carbon product in the emerging climate-differentiated LNG market," said Taylor.
The report also found that the integration of solar energy into Australia's LNG industry could increase the nation's energy security by saving over 97m GJ of gas a year — equivalent to more than 10% of domestic demand — and create over 1,000 construction jobs and 868 ongoing jobs.
For Sun Cable, who are planning to develop the world's largest solar farm and battery storage facility in the Northern Territory, the study results provide them with great assurance, said NERA.
"This study is an important reinforcement of the viability, impact and environmental benefits of Sun Cable's Australia-Asia PowerLink project for the Northern Territory, wider Australia and our region," said Sun Cable CEO David Griffin.
"The Australia-Asia PowerLink will help unlock economic opportunities by providing affordable, dispatchable, renewable electricity at scale. We can use our abundant levels of solar energy to remove embedded emissions in our domestic and export industries, as well as directly exporting electricity overseas, making Australia a modern renewable energy superpower," added Griffin.
Recommended for you