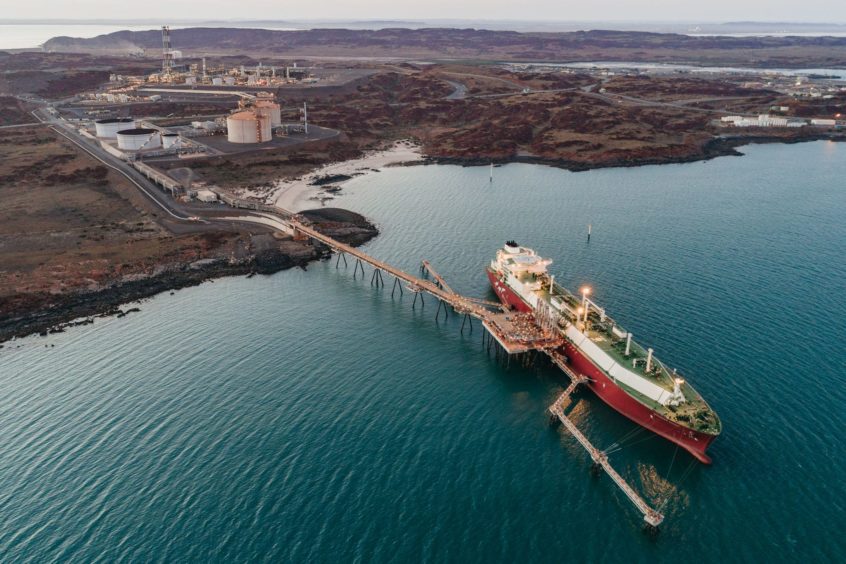 Woodside (ASX:WPL) has taken a final investment decision (FID) on the giant $12 billion Scarborough and Pluto liquefied natural gas (LNG) project in Australia.
Woodside claims that Scarborough gas processed through new Pluto Train 2 will be one of the lowest carbon intense sources of LNG delivered to customers in north Asia, with first LNG cargo targeted for 2026, the company said today.
Woodside announced FIDs for the Scarborough and Pluto Train 2 LNG developments, including new domestic gas facilities and modifications to Pluto Train 1 in Australia.
The all-in cost of supply for LNG delivered to north Asia will be about $5.8 per million British thermal units, added the company.
"The Scarborough reservoir contains only around 0.1% carbon dioxide, and Scarborough gas processed through the efficient and expanded Pluto LNG facility supports the decarbonisation goals of our customers in Asia," claims Woodside.
The Scarborough field is located approximately 375 km off the coast of Western Australia and is estimated to contain 11.1 trillion cubic feet (100%) of dry gas. Development of Scarborough will include the installation of a floating production unit (FPU) with eight wells drilled in the initial phase and thirteen wells drilled over the life of the Scarborough field.
The gas will be transported to Pluto LNG through a new trunkline of approximately 430 km.
The key contractors are McDermott for the FPU; Subsea Integration Alliance for subsea hardware, risers and flowlines; Valaris for drilling; Europipe for the trunkline pipe; and Saipem for the trunkline installation.
The Scarborough Joint Venture comprises Woodside Energy Scarborough Pty Ltd (73.5%) and BHP Petroleum (Australia) Pty Ltd (26.5%). Woodside and BHP Group (ASX:BHP) today signed a binding share sale agreement for the merger of BHP's oil and gas portfolio with Woodside.
Woodside bags BHP oil and gas business at discount in dream deal
Pluto LNG is an onshore LNG processing facility located near Karratha in the north-west of Western Australia. First cargo from the single-train facility was delivered in 2012.
Expansion of Pluto LNG will include the construction of Pluto Train 2, associated domestic gas processing facilities, supporting infrastructure and modifications to Pluto Train 1 to allow it to process Scarborough gas.
Bechtel has been selected as the EPC contractor for Pluto Train 2 and integration into existing Pluto LNG facilities.
The Pluto Joint Venture (including the Pluto foundation assets) comprises Woodside Burrup Pty Ltd (90%), Kansai Electric Power Australia Pty Ltd (5%) and Tokyo Gas Pluto Pty Ltd (5%).
On completion of the Pluto Train 2 sell-down announced on 15 November 2021 the Pluto Train 2 Joint Venture will comprise Woodside Burrup Train 2 A Pty Ltd (51%) and Global Infrastructure Partners (49%)