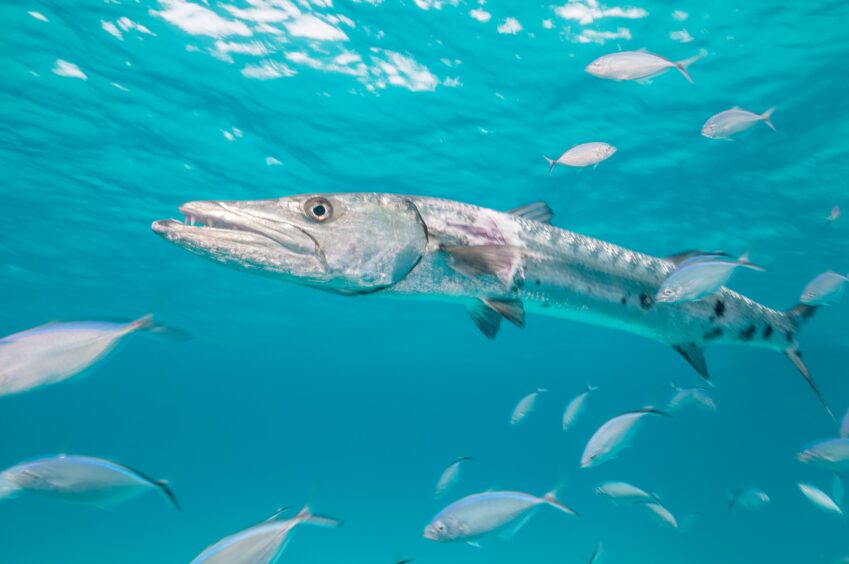 The government of Sri Lanka is seeking to attract "top international" investors and revive exploration in the country's under-explored deep waters as it seeks to shift the island towards a gas-based economy. Significantly, it is looking for help appraising and developing two potentially large gas discoveries.
Sri Lanka relies on expensive imported coal and liquid fuels for power generation and has yet to include gas in its energy mix. But Colombo is hoping to speed up the exploration of its upstream by opening the tender process for its M2 deep-water block in the Mannar basin by early 2022, the nation's energy minister, Udaya Gammanpila, said recently. Sri Lanka is keen to use domestically produced gas in the power and industrial sector.
The Minister added that the Petroleum Resources Development Secretariat (PRDS) had identified several blocks for offshore exploration in the Mannar Basin, the Cauvery Basin, and the Lanka Basin.
"We understand there will be a grid block system introduced but that M2 will sit separate to this and will be open for direct negotiation. Although the timing is unclear and would likely need an NOC and new Petroleum Authority to be set-up first. We understand there were three bids for M2 in 2019, but none were successful as at that time. Sri Lanka was looking for a major IOC to invest," an industry source with knowledge of the market told Energy Voice.
This offers an opportunity for a company or consortium to play a part in the development of the first offshore gas production from the Mannar basin and get a key foothold in the country's upstream sector.
Block M2, formerly Block SL 2007-01-001, covers 300,000 hectares and lies in the Mannar Basin off Sri Lanka's northwestern coast. It holds two gas-condensate discoveries – Dorado and Barracuda – both of which were made by Cairn India in 2011 from the four wells it drilled before leaving the acreage in 2015.
Dorado, which lies in waters 1,345 metres deep, is estimated to have proven and probable reserves of around 9.9 billion cubic metres of gas. Barracuda, which lies in 1,500 metres of water, holds an estimated 28.3 bcm of gas and could hold much more, the government hopes.
Cairn tried unsuccessfully to convince the government to pay $8-9/MMBtu for the molecules, a Sri Lanka-based industry executive, told Energy Voice.
"The gas finds, which lie around 38 km apart, needed robust economics to make them work. Ultimately, the government did not want to pay the necessary price and the gas stayed under the ground," said the source.
However, the petroleum ministry now views commercialising Block M2 among its top priorities.
Assuming the offtake price is attractive, M2's output could be easily commercialised because Sri Lanka is keen to fast-track gas-fired power generation capacity. Encouragingly, the island's oil-fired generating capacity largely consists of combined-cycle plants that could easily be converted to run on gas.
Sri Lanka is also exploring imports of liquefied natural gas (LNG). As Energy Voice reported in September, US-based New Fortress Energy has finalised a contract with the government of Sri Lanka that gives it the rights to develop a new LNG import terminal off the coast of Colombo that is expected to start up in 2023.
Sri Lanka's government has long pushed plans for gas to make up at least one-third of the country's energy mix by 2030, up from zero at present. Still, numerous plans to import LNG have come and gone over the past decade. Sri Lanka's reputation for bureaucratic delays and political squabbles have tended to stall progress.
Making matters worse, the country is now struggling financially. Sri Lanka has temporarily shut its only oil refinery as part of efforts to manage shrinking foreign exchange reserves, the energy minister said last month.
"The refinery will be closed for about 50 days. Sri Lanka has very limited foreign exchange reserves at the moment, and we need it more for essentials like food and medicine," the minister said mid-November.
Gammanpila said fuel imports would resume once the government was able to raise sufficient dollars but did not give details of a timeline, reported Reuters.
Faced with rising inflation and dwindling reserves, the government is discussing a bailout for its economy, said cabinet spokesman and media minister Dullas Allahaperuma, added Reuters.