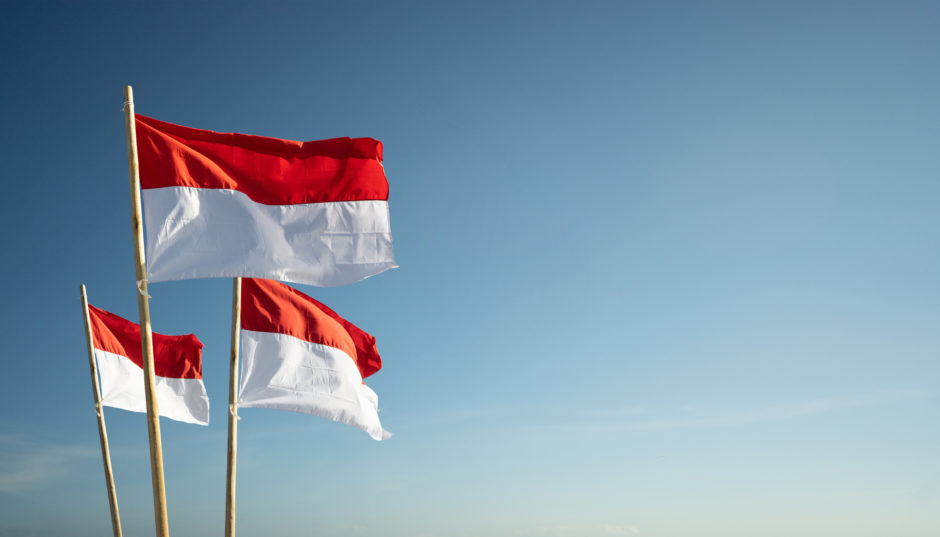 ConocoPhillips (NYSE:COP) will exit Indonesia after agreeing to sell its assets in the country to local independent Medco Energi (IDX:MEDC) for $1.355 billion. The move could be a blow to Indonesia's image in the longer run as the nation tries to attract foreign investment, but analysts generally see the deal as positive.
"It brings in a company willing to invest. Doubles Medco's output. Pretty good deal all round," Andrew Harwood, Asia Pacific research director at Wood Mackenzie, told Energy Voice.
Under the deal, Medco Energi will buy ConocoPhillips' subsidiary that controls a 54% operated interest in the giant Corridor production sharing contract (PSC), which is one of Indonesia's biggest natural gas producers, onshore Sumatra and a 35% stake in Transasia Pipeline Company.
The Indonesia assets being sold produced about 50 thousand barrels of oil equivalent per day (MBOED) for the nine months ended Sept. 30, 2021, and had year-end 2020 proved reserves of around 85 million barrels of oil equivalent, ConocoPhillips said in a statement.
"On the face of it, looks like ConocoPhillips has achieved a good price, but there is upside for Medco that an Indonesian operator will have a better chance of realising," said Harwood.
"An Indonesian operator may have a better chance in negotiations with the government, particular if it has political connections it can leverage. This can help when it comes to negotiating development approvals, new sales contracts or fiscal enhancements," added Harwood.
"From a national pride perspective, the government will favour having an Indonesian operator in charge of one its largest producing assets," he said.
Interestingly, ConocoPhillips has at the same time exercised its preemption right for an additional 10% stake in the Australia Pacific LNG (APLNG) project. It is effectively swapping a mature asset in decline, for a stable long-life asset with access to liquefied natural gas (LNG) demand upside, added Harwood.
The Houston-based company said it will buy an additional 10% stake in Australia Pacific LNG for as much as $1.6 billion, bringing its share to 47.5%. Sydney-based Origin Energy had agreed to sell the stake to energy investor EIG Partners. China's Sinopec is also a partner, owning 25%. ConocoPhillips will become the largest shareholder in the project.
"The Asia Pacific region plays an important role in our diversification advantage as an independent E&P and these two transactions enhance that advantage by lowering our aggregate decline rate and diversifying our product mix," chief executive Ryan Lance said in the statement.
Blow For Indonesia?
Several major energy companies have already exited or reduced their positions in Indonesia in recent years, including Total and Chevron. Shell is also seeking to exit its share of the proposed gas-rich Masela development operated by Japan's Inpex
"The longer view is this. Every time a foreign investor leaves Indonesia, the country's reputation suffers and the total pool of available capital shrinks," observed a Jakarta-based oil and gas professional.
Robert Chambers, director, upstream asset valuation in the Asia Pacific region at IHS Markit, told Energy Voice, that "for Indonesia, this continues the story of the IOCs exiting, with Chevron likely to be the next to exit fully with the divestment of the IDD assets.
"For the future of production from Corridor, this should not be a problem but it makes it less likely that these companies will re-enter to undertake the frontier exploration needed in Indonesia if it is to meet its 2030 production targets," added Chambers.
Still, for Medco Energi the deal will be transformational.
"The transaction pushes many of the right buttons for Medco. There are existing long term sales contracts domestically, but more importantly, with the higher paying Singapore customers. The acquisition sharply raises the profile of Medco's central Sumatra operations. The volume of the acquired gas will burnish Medco's energy transition credentials. Working with its partner Repsol at Corridor should turbocharge Medco's ride up the energy transition learning curve," Readul Islam, an Asia upstream specialist at Rystad Energy, told Energy Voice.
"It isn't only about hydrocarbons. The pipeline acquired stretches throughout Sumatra and into Singapore as well as west Java, it could be a good long-term investment. And even the lack of hydrocarbons from a maturing operation could turn out to be an advantage, with some of the depleted reservoirs at some of the Corridor fields being touted as potential CO2 injection sites for Repsol's upcoming Sakakemang project," added Islam.
"Though Indonesia loses another major international player, it gains a partner at Corridor that's a strong domestic player with proven ability to take over assets from exiting international players and maintain production levels as demonstrated at South Natuna Sea Block B," said Islam.
Carbon capture and storage (CCS) projects are seen as a significant opportunity for players in Southeast Asia. Medco Energi, acquiring ConocoPhillips' stake in Corridor, where Repsol (BME:REP) is planning a CCS development will only have a positive impact on both Kaliberau Dalam (KBD) early phase development and the CCS project, Prateek Pandey, vice president analysis at Rystad, told Energy Voice.
"MedcoEnergi too is exploring CCS/CCUS opportunities for its operated assets, however high costs associated is a concern and hence it would be closely watching progress and approach from Repsol on CCS planned for Kaliberau Dalam," added Pandey.
Medco Energi chief executive, Roberto Lorato, said, "this transaction builds on Medco Energi's track record of accretive acquisitions and fits well with our climate change strategy. The acquisition further strengthens MedcoEnergi's footprint in Southeast Asia and will generate significant synergies with our Sumatra operations. We look forward to welcoming Corridor's high-quality workforce into Medco Energi group."
Recommended for you

Indonesia's upstream player MedcoEnergi boosts capex by nearly 50%